I opened up the latest issue of The Knot magazine when I got home the other night, to find that one of the top 6 wedding dress trends for this year are pleats.
I'm not trying to give anything away here, but I'd like to say that I was ahead of the game on this trend, considering I bought my gown back in October 2009.
That's the only detail you get until I try my gown on in February.  But even then, you'll still be itching for more (in other words, you won't get to see the entire dress until after the wedding – hate to be the bearer of bad news). I want to keep it a surprise for my guests.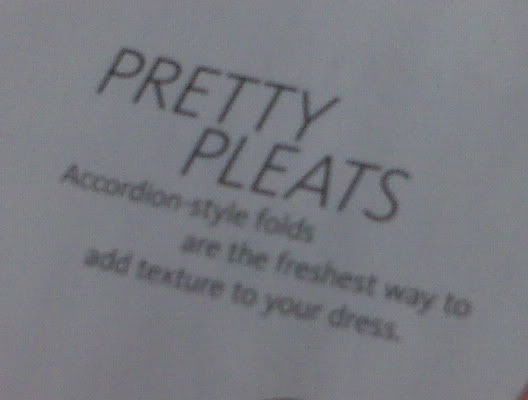 Image courtesy of my crappy Blackberry camera.