Dana and Harley's Wisconsin wedding is simple and classic. That's what I love most about it. Her beautiful lace gown and the simple flower arrangements in bud vases. Her slate blue shoes (the Badgely Mischka's that I'm a huge fan of) and flower in her hair are the sweetest of touches. It's those simple details that can always make a bigger statement.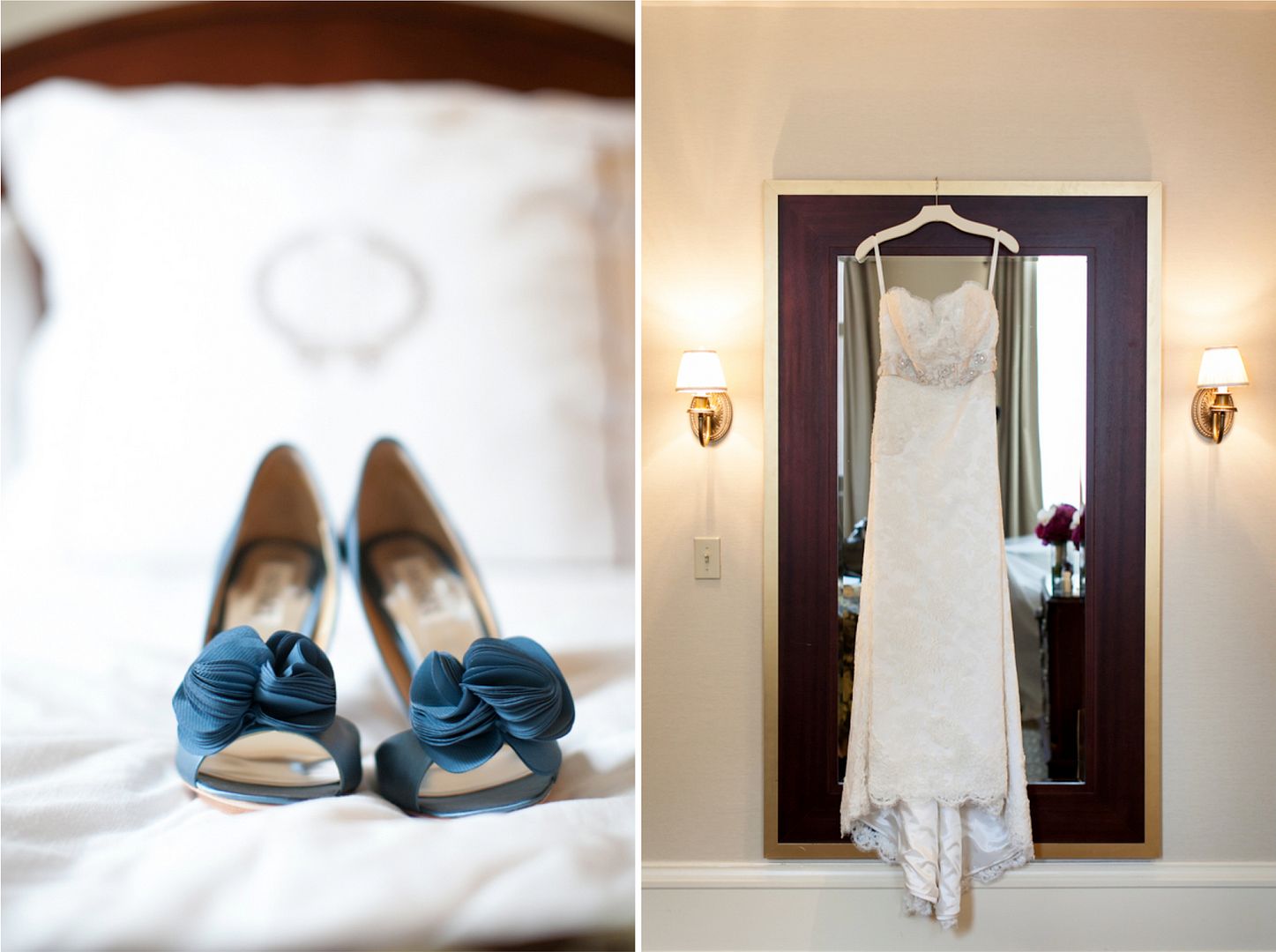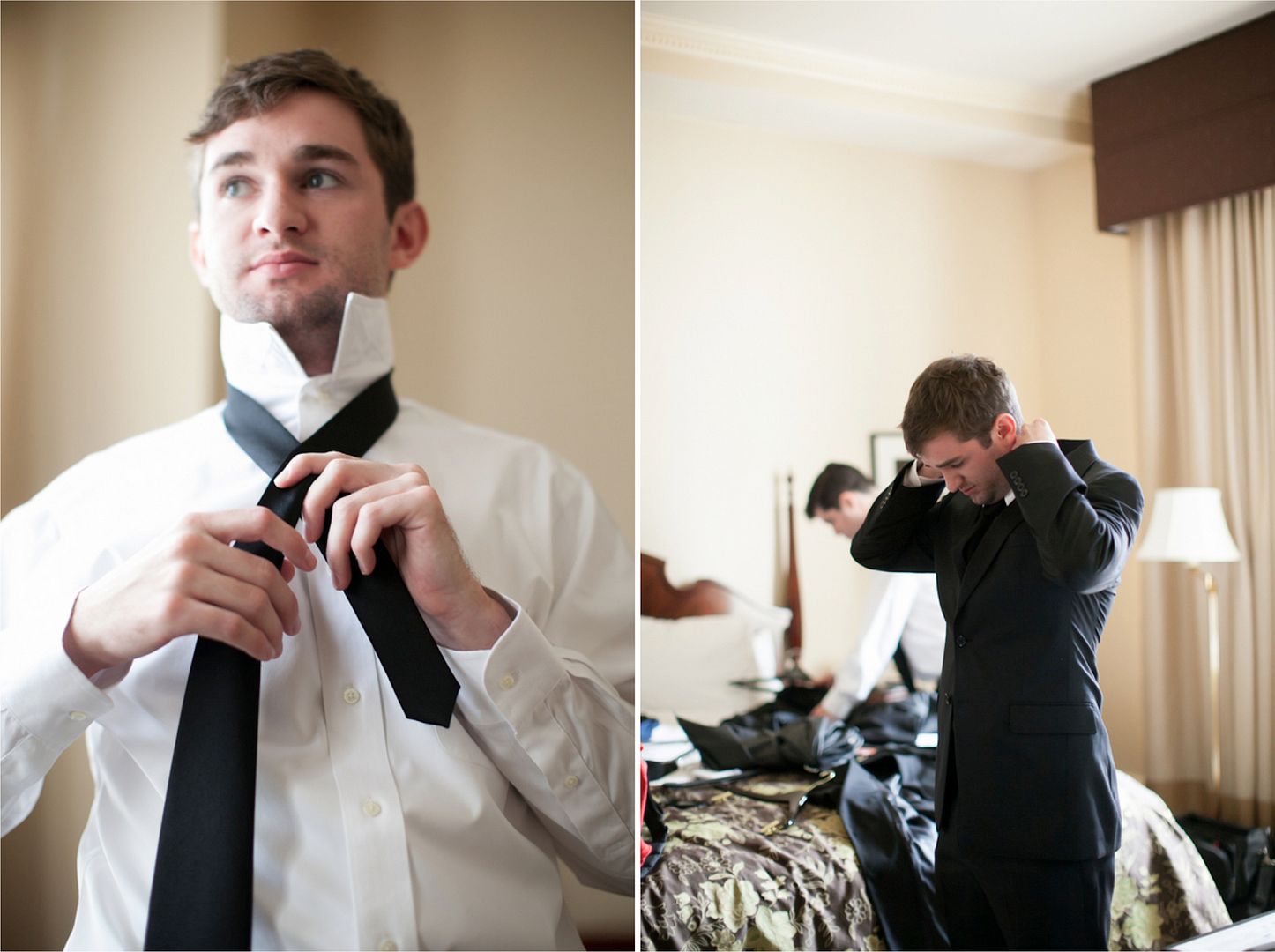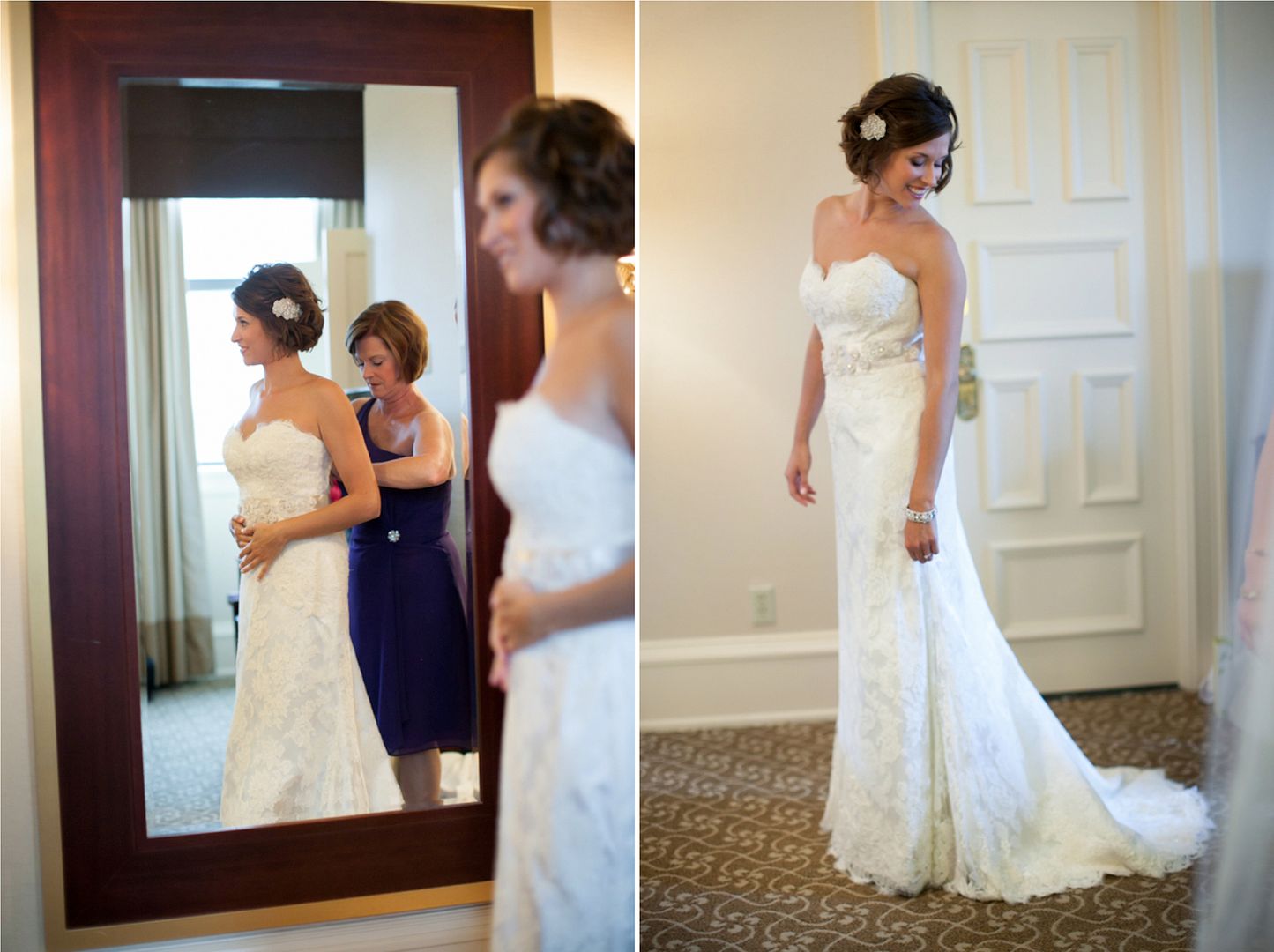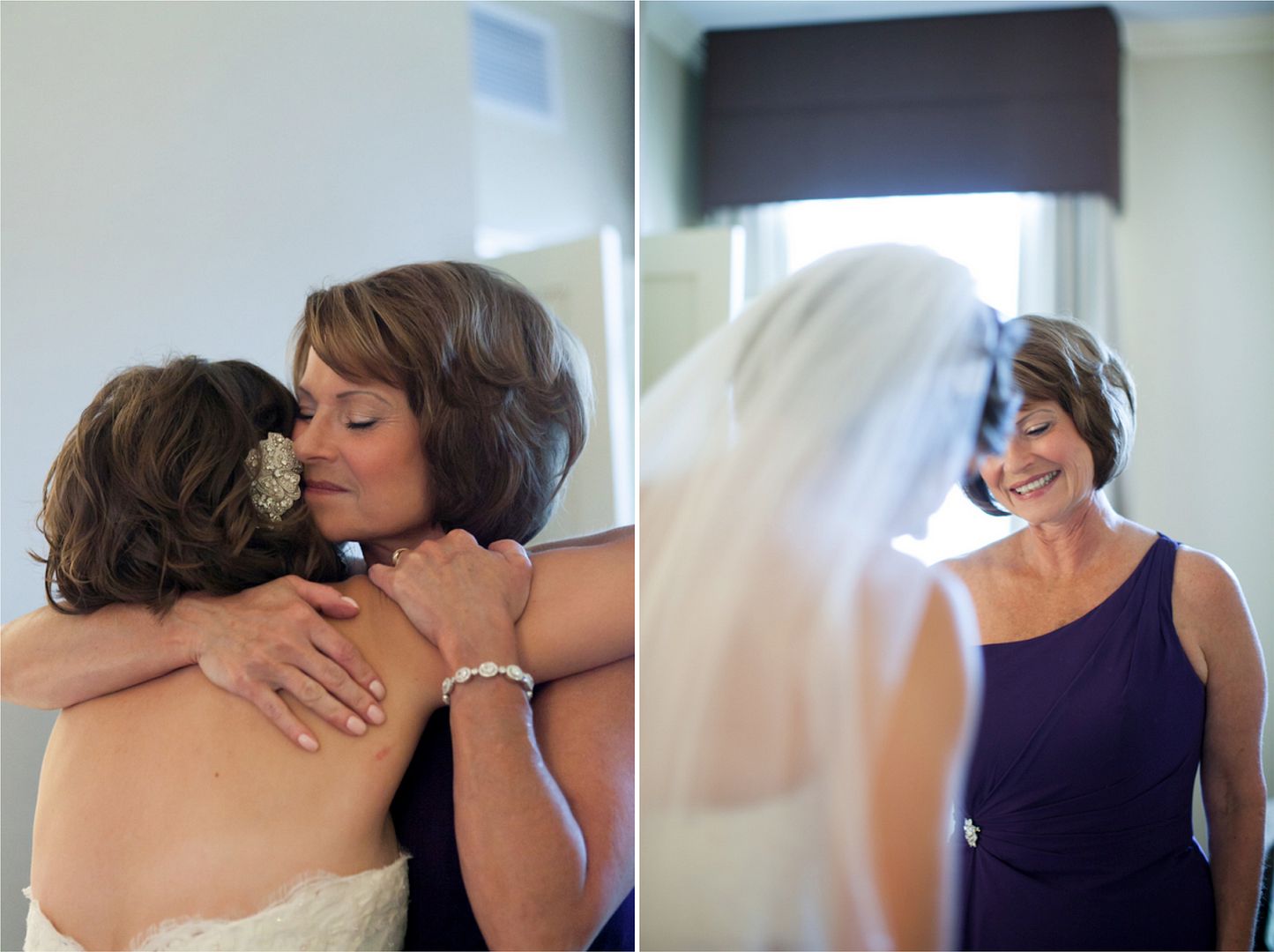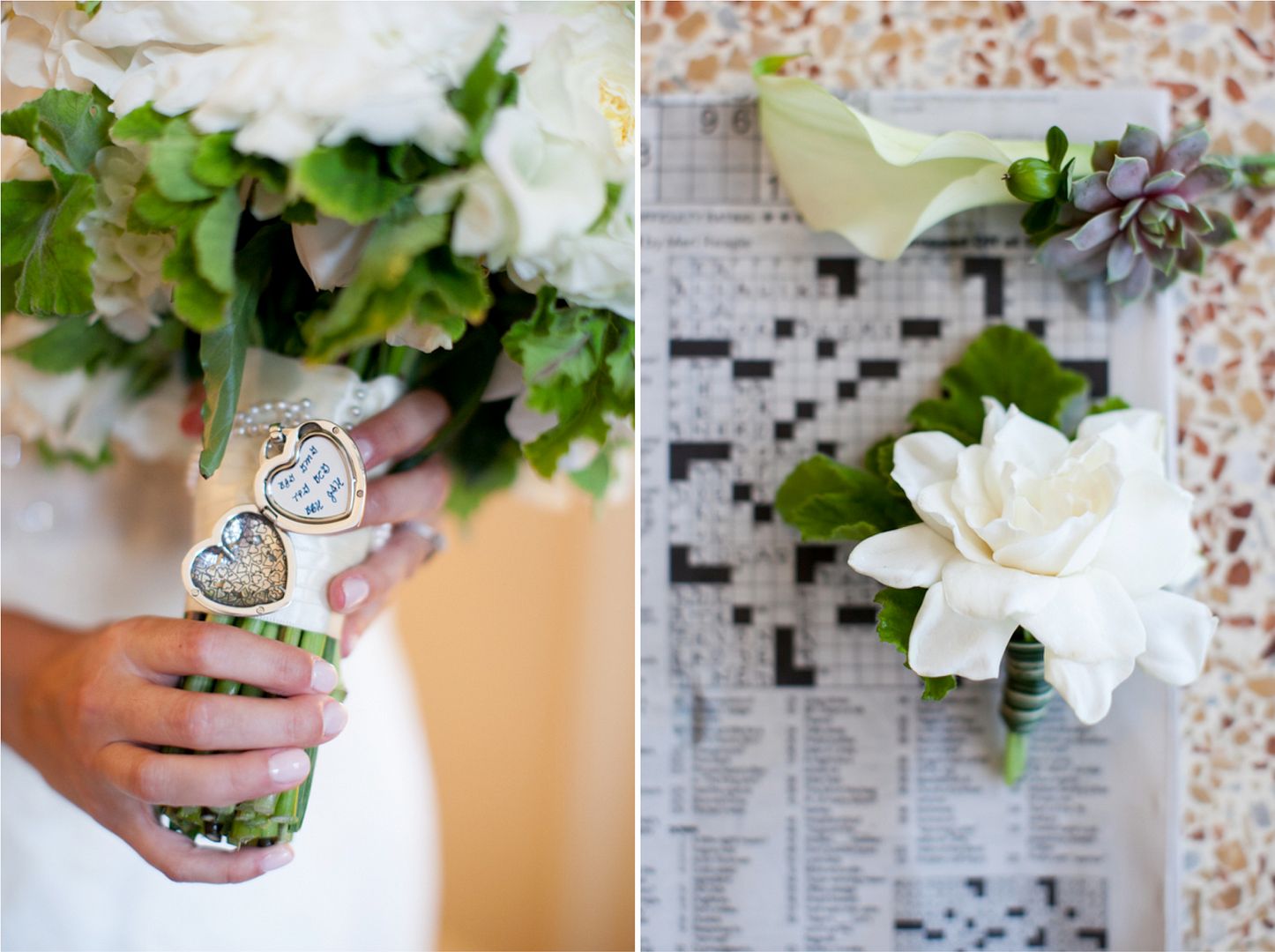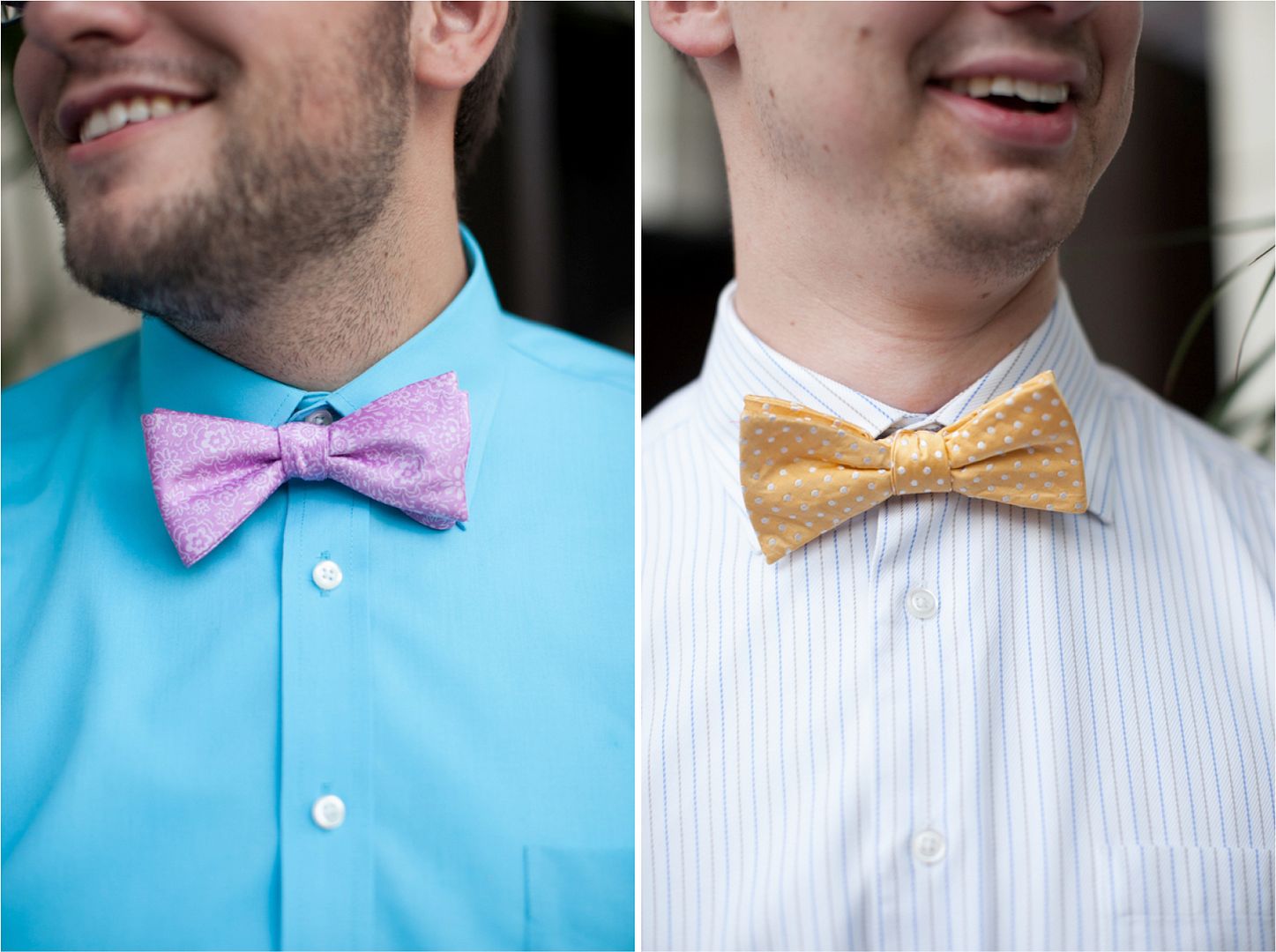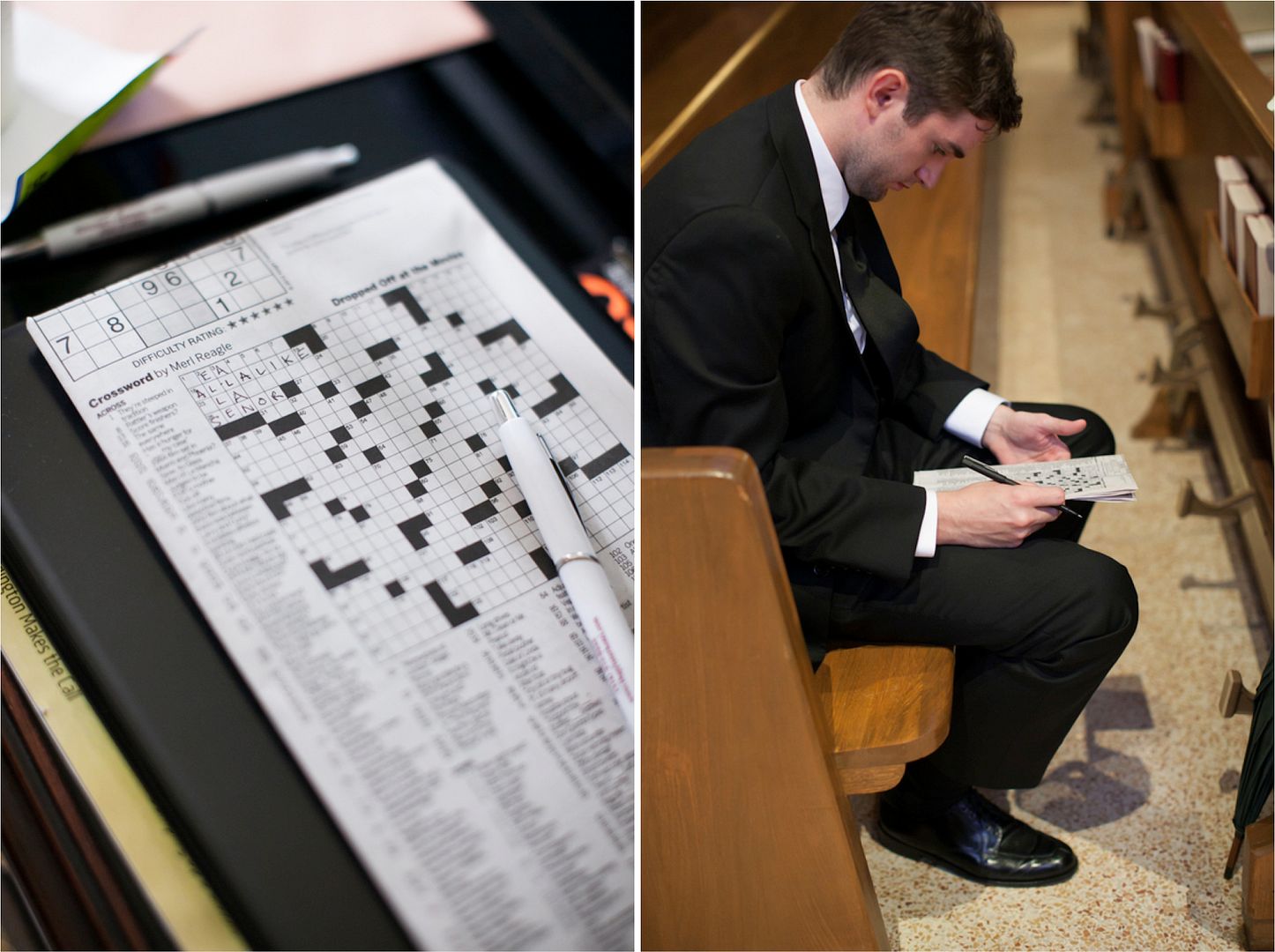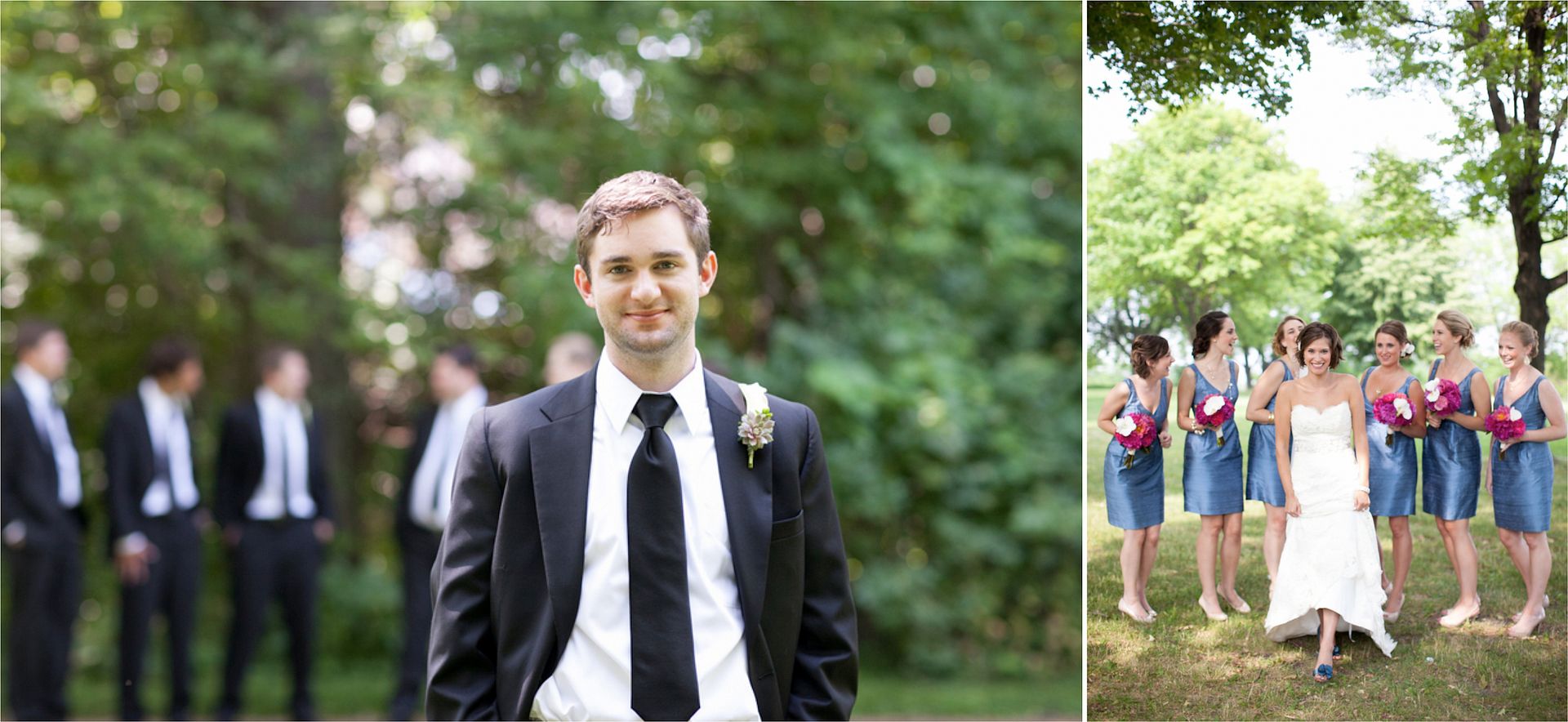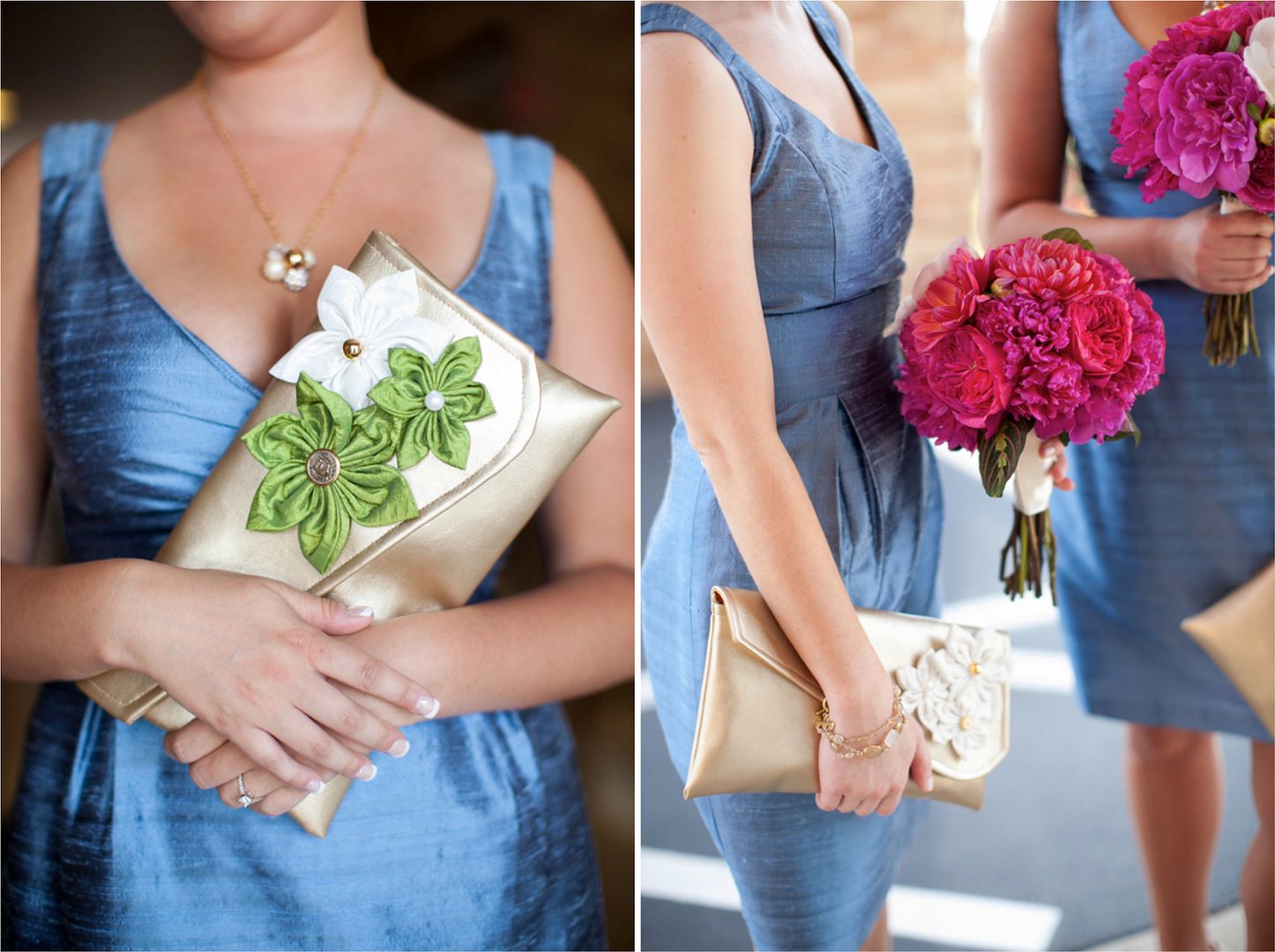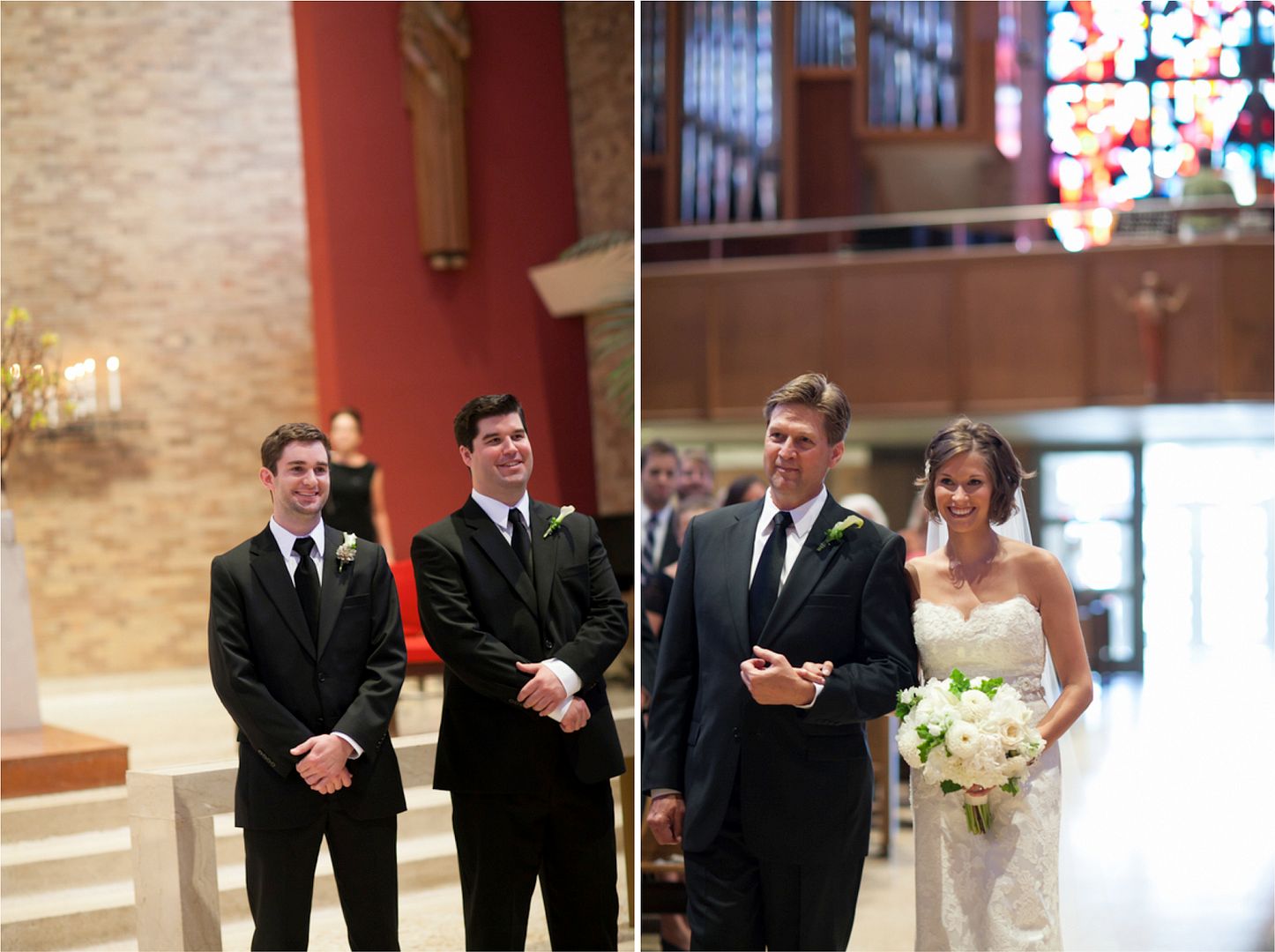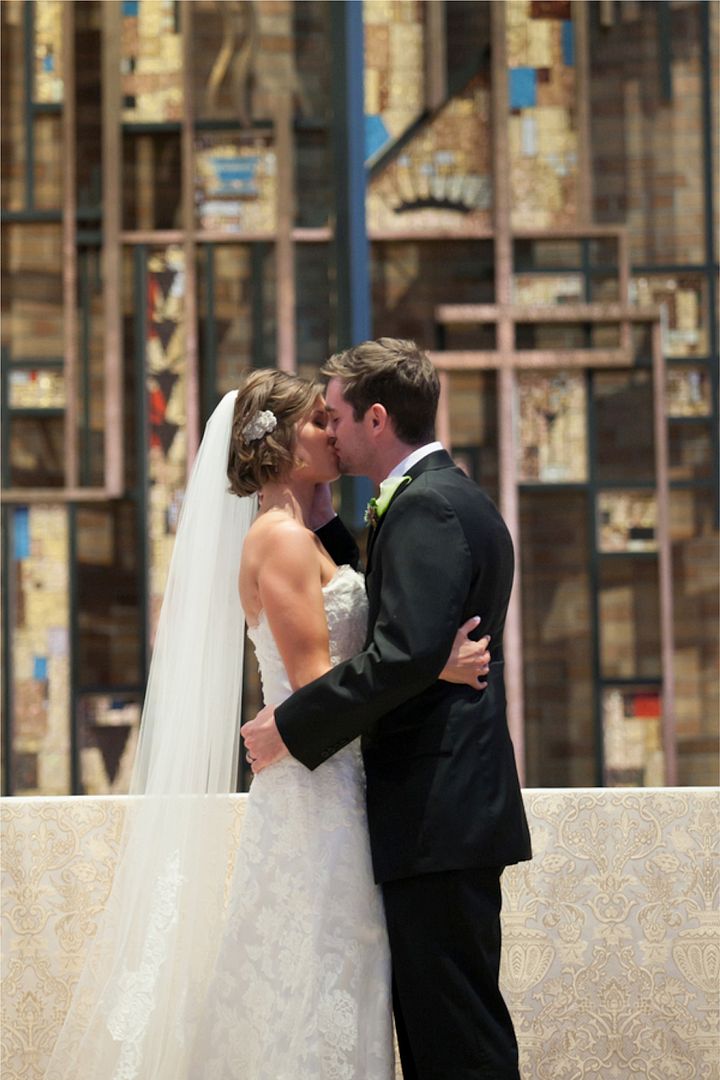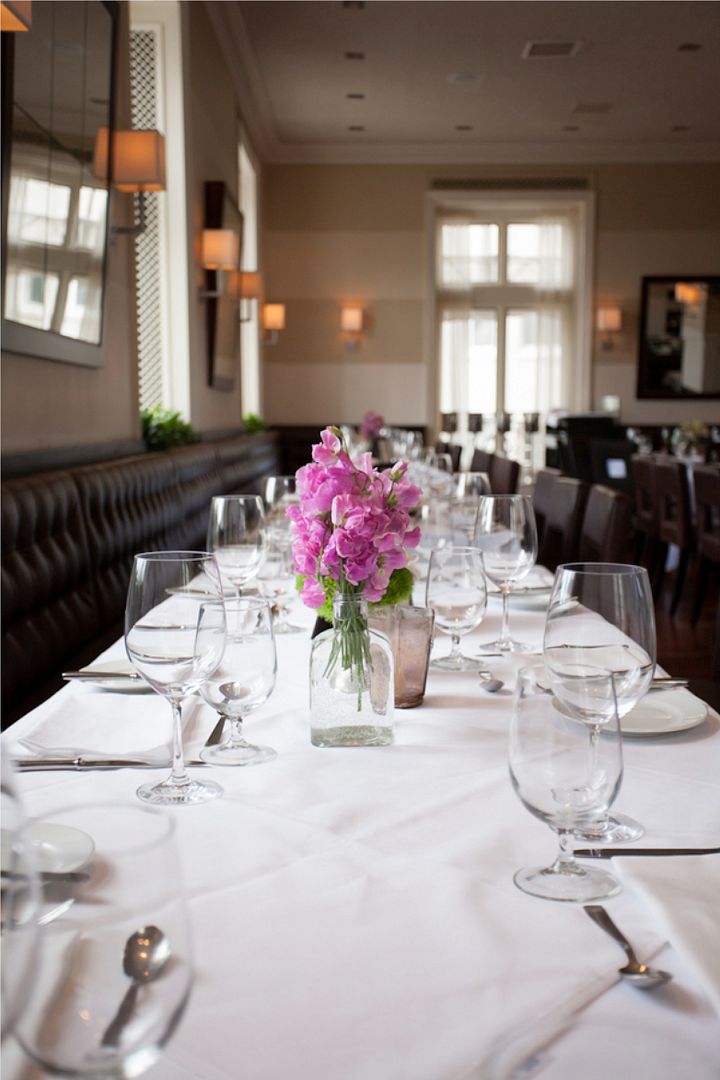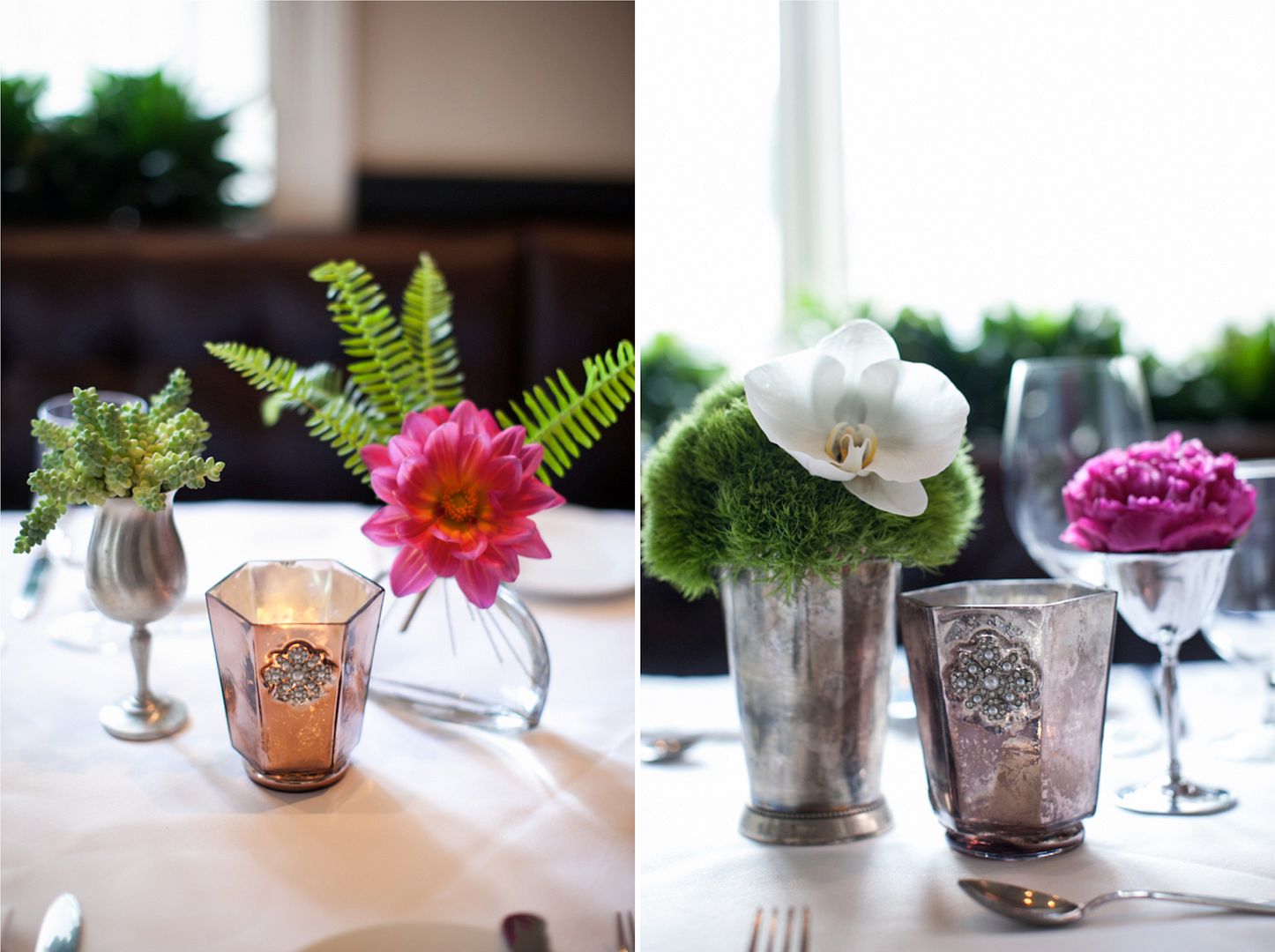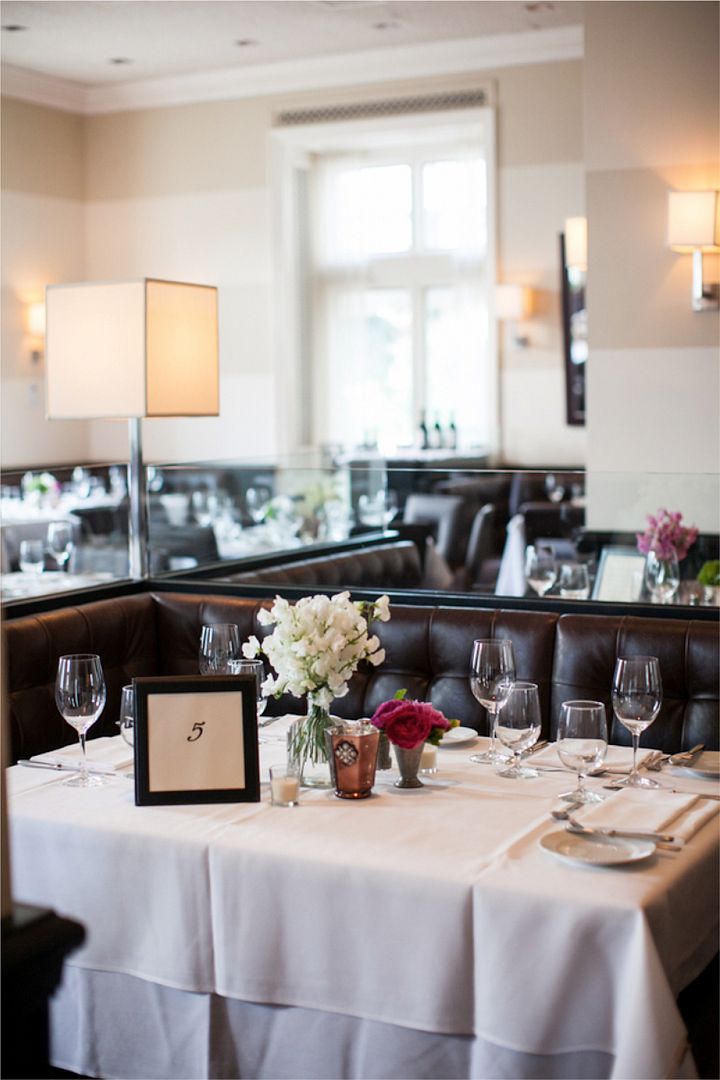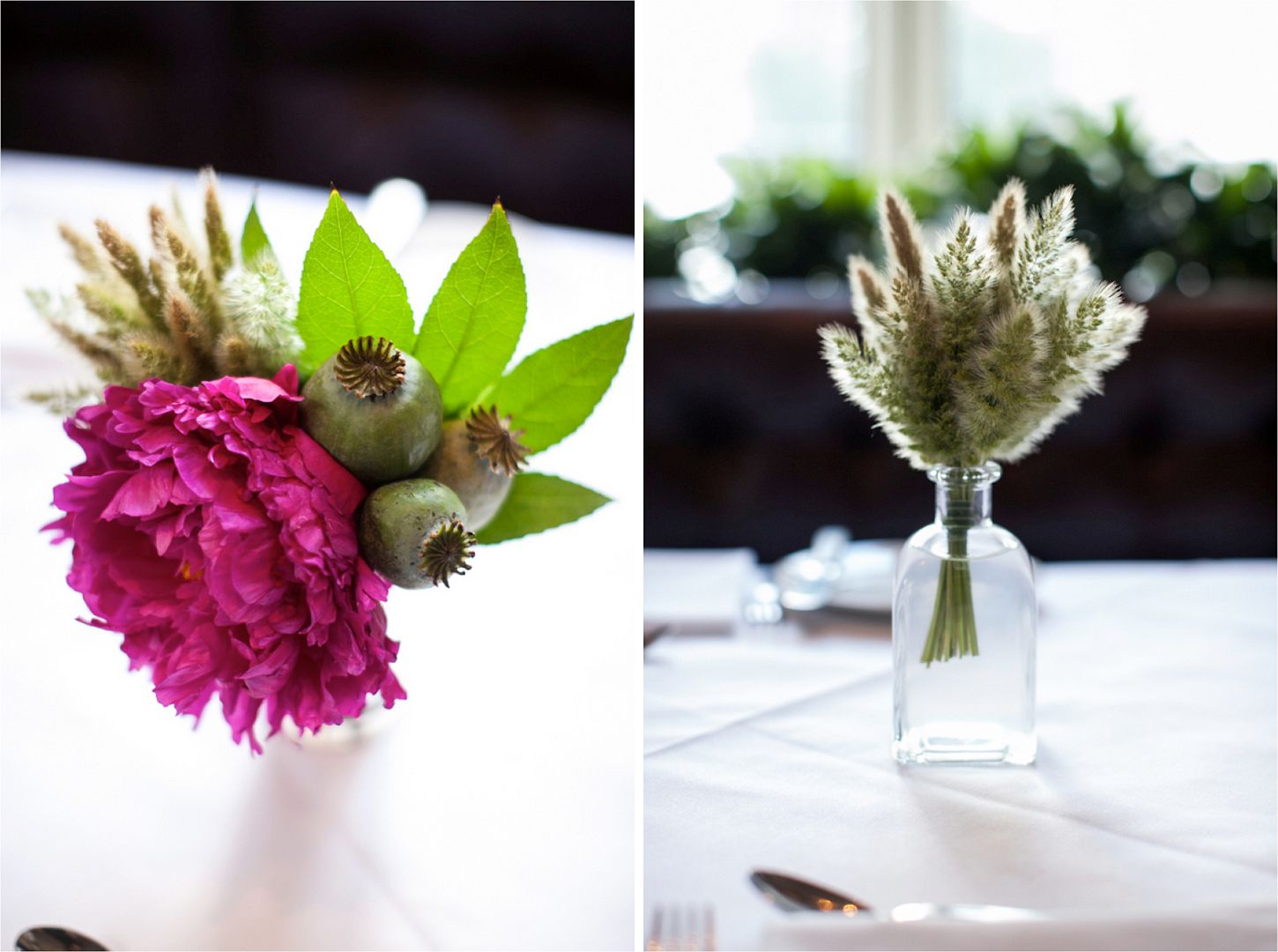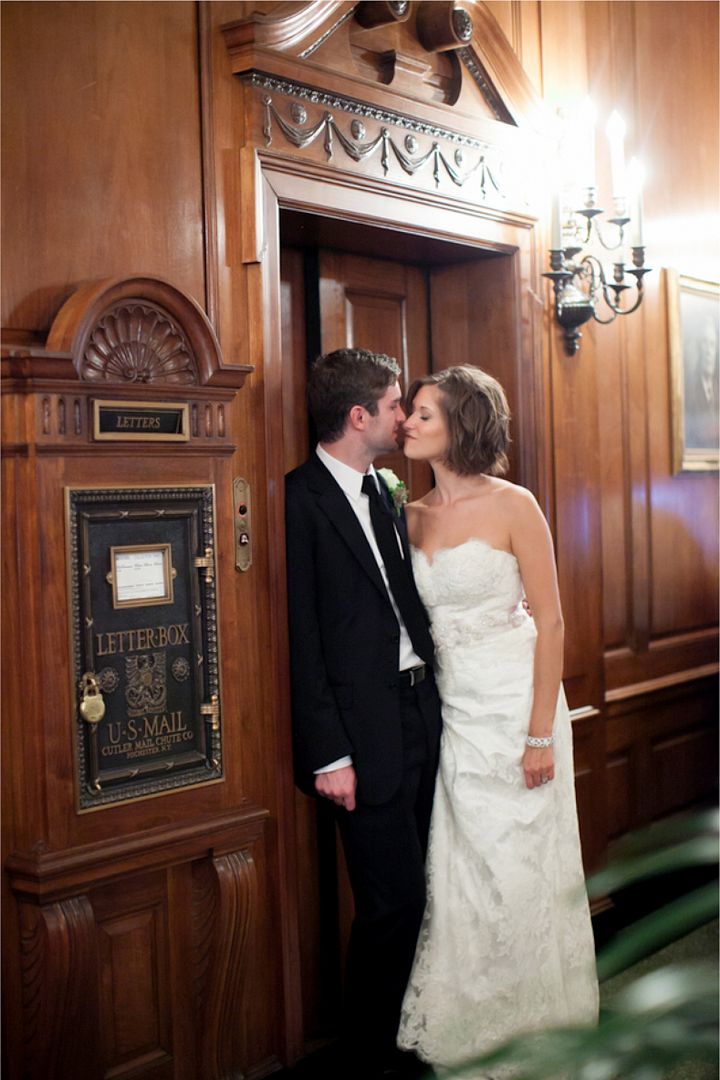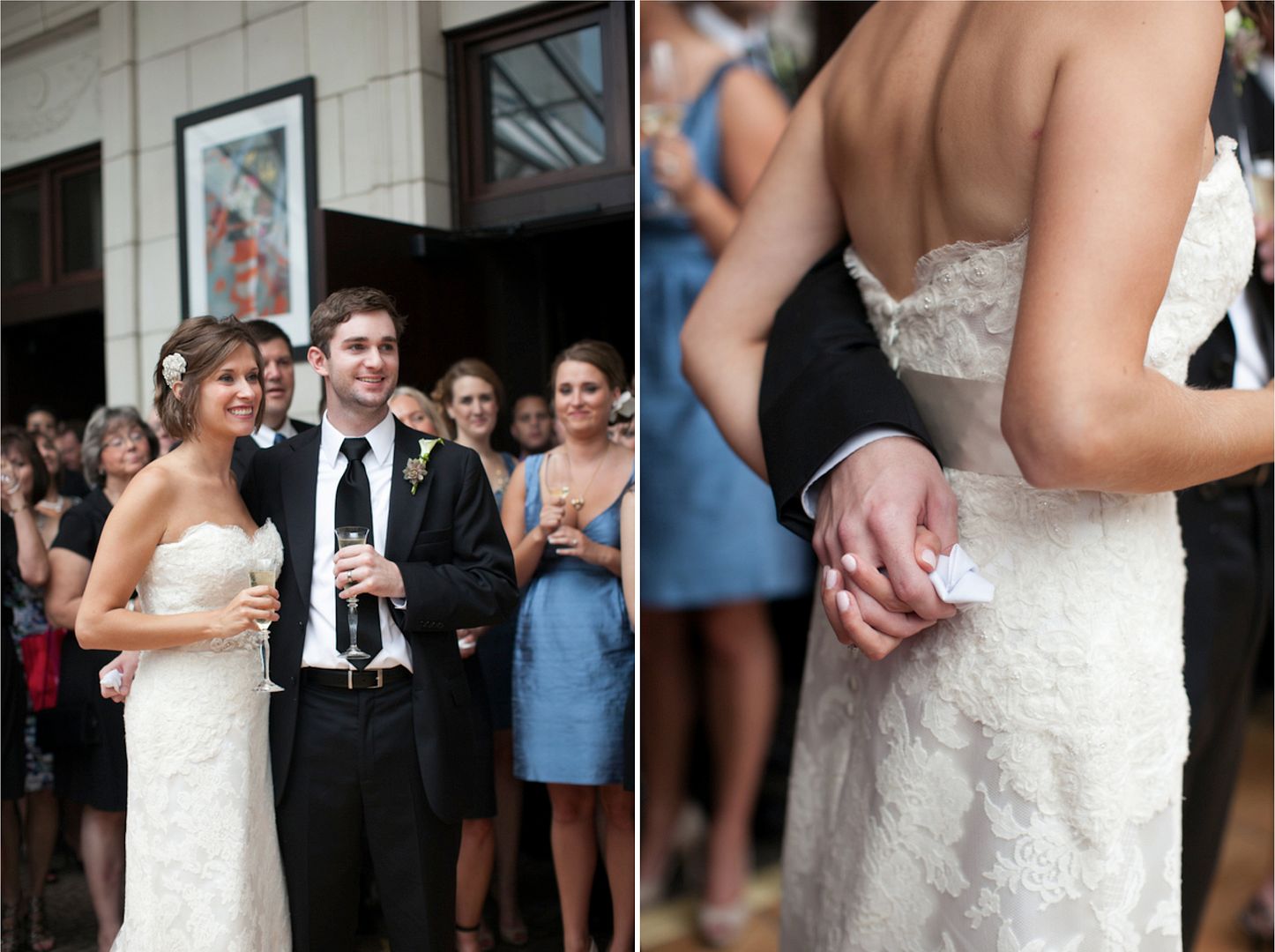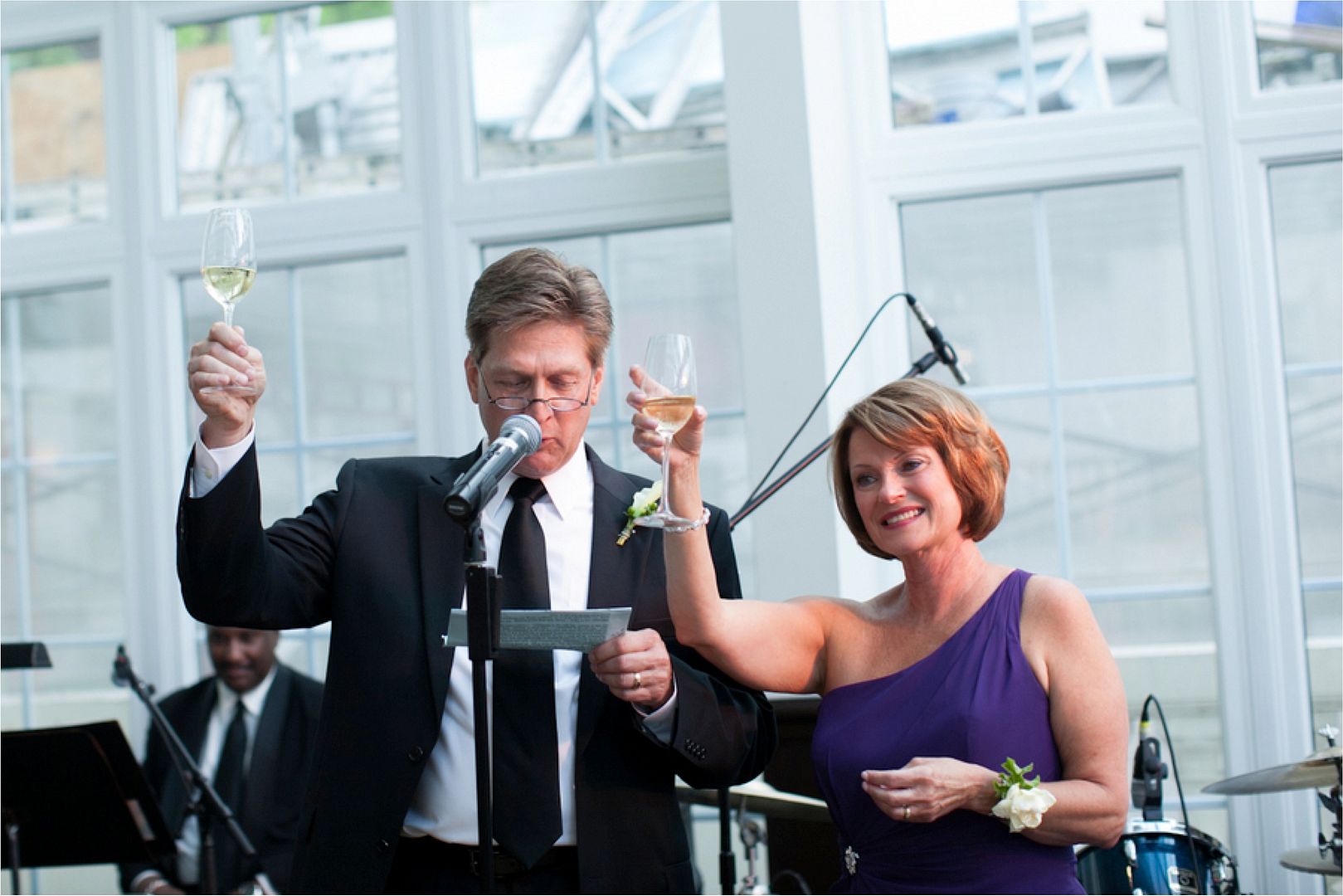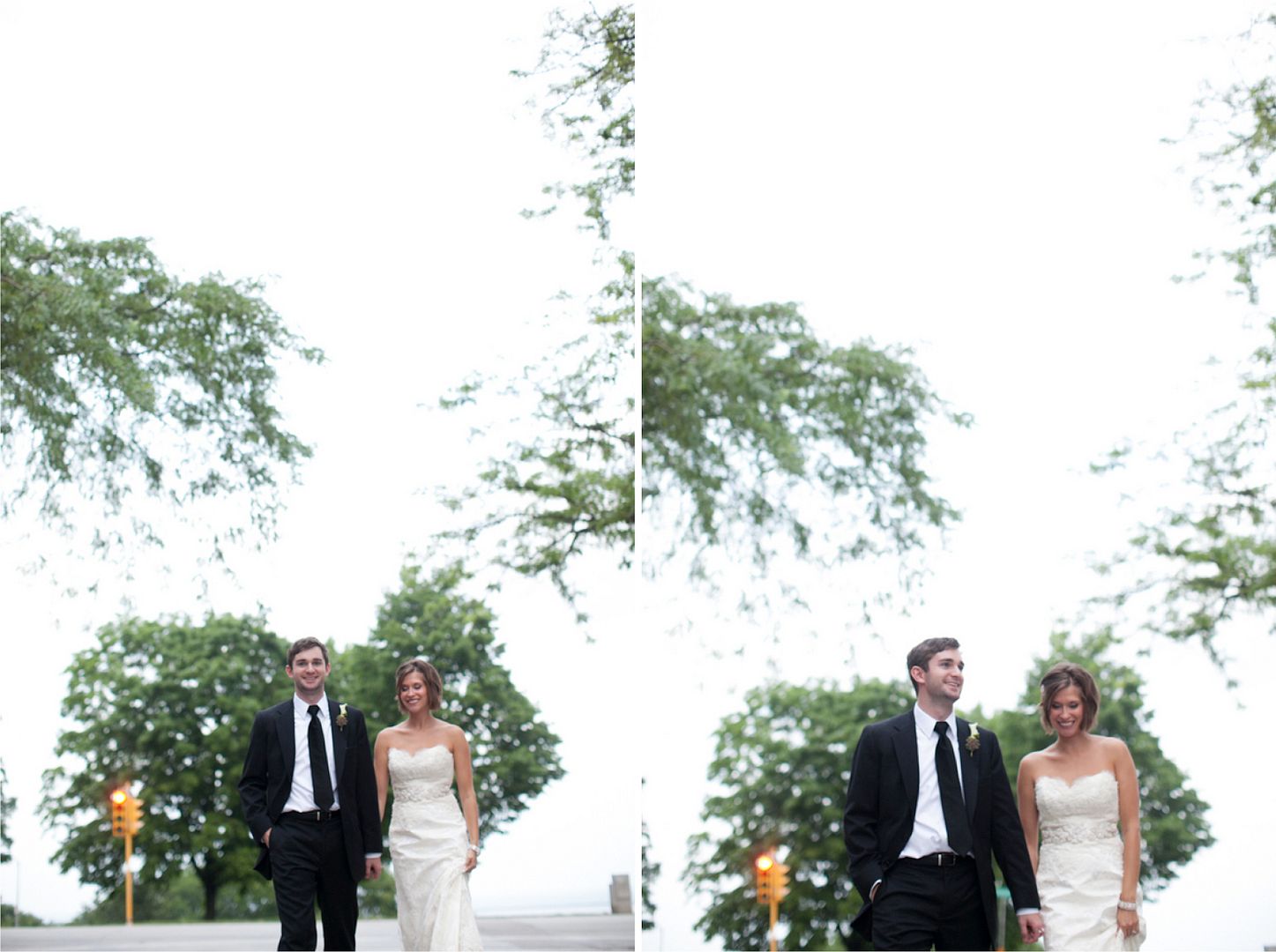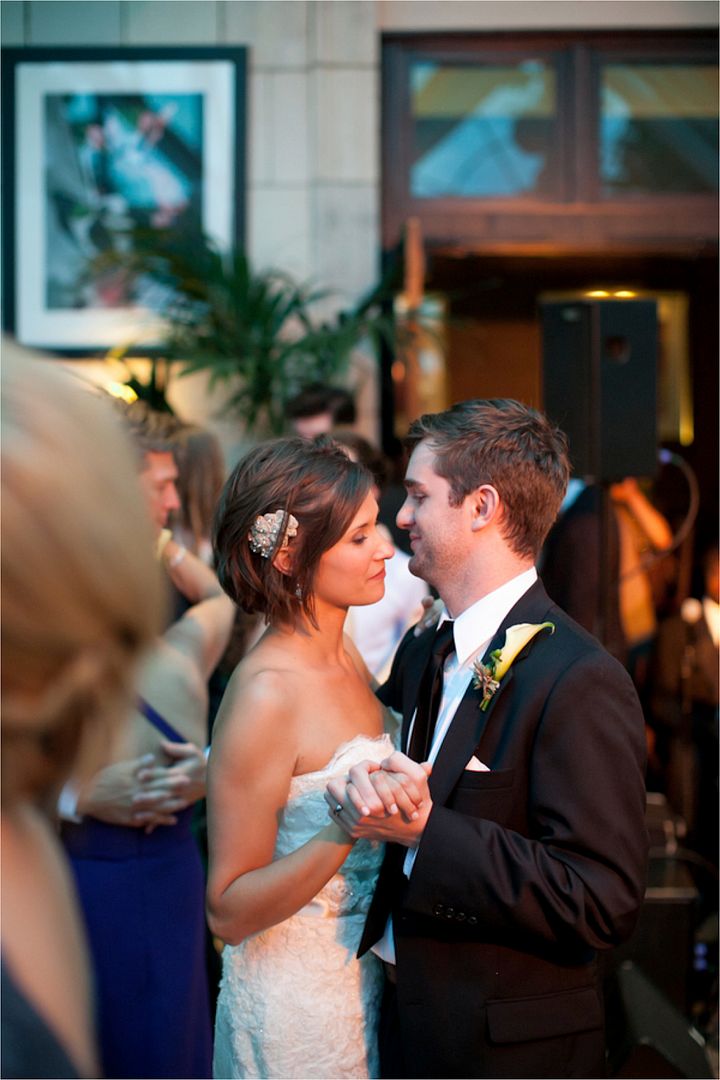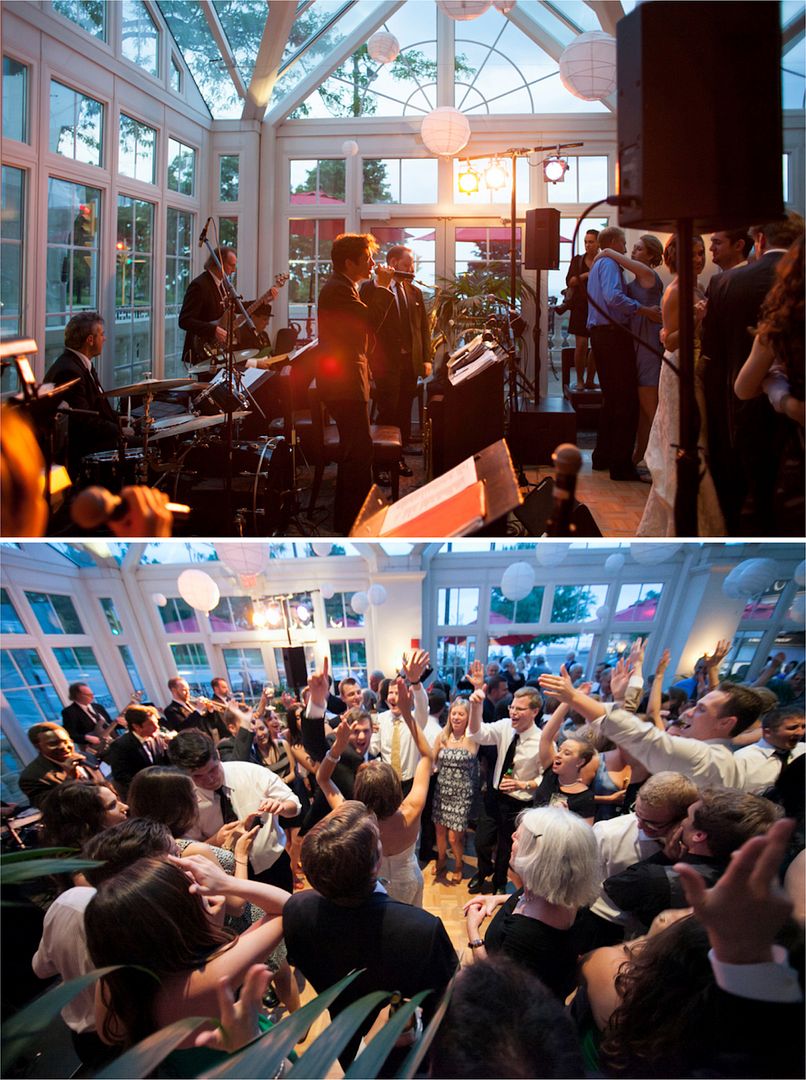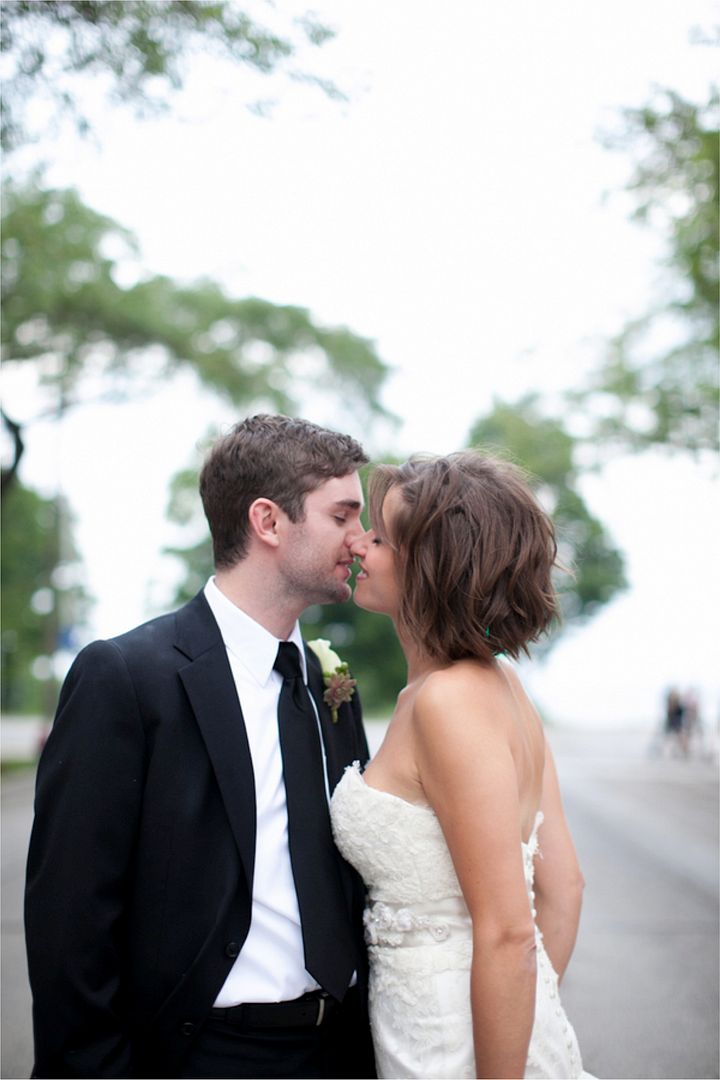 ---
From the Photographer:
From the day's start at the old world Pfister to the day's end at the modern, leather-meet-brandy conservatory at Bacchus, everything about Dana and Harley's wedding day oozed elegance. Her dress struck me with its lacy, timeless beauty and how she paired it with modern vintage touches of a glass bead belt and crystal cuff. Where Dana was giddy, Harley was cool – throughout the early part of the day I kept seeing him bent over a piece of paper, studying something in hand. It turns out it was the Saturday crossword puzzle and he got most of it complete the last time I checked. Dana & Harley's reception was the first time I thought I could see myself doing it this way. The guests toasted them in the soft day light of the all-glass conservatory and they danced in an atmosphere more akin to an open air or tented reception. They dined in – well, the dining room, where crisp white linens and dark leather seating were accented with Marius Bell's ingenious little floral vignettes with mercury glass votives. Instead of the usual 8 person rounds, guests filled booths and 4 tops, aunts next to neighbors, old friends reunited with one another. It was a lot like Dana & Harley took 150 of their favorite people out to a really, really nice dinner. Which is exactly what they wanted – a night to spend with those they cherish, to be toasted and to dance, but really to enjoy one another, intimately and elegantly.
---
One Comment
12:18 pm

on

October 19th, 2012