I'm thrilled to be sharing Alina from My Yellow Umbrella's wedding. This December wedding (yes, December…in the Midwest) was filled with personality, character, DIY details, and you guessed – a yellow umbrella (parasol to be exact). Budget was important to Alina and Jonathan, so they strived toward cutting costs where they knew they could, but focused on making it memorable and fun for all involved. At the heart of it all, is simply two people in love, and I love that.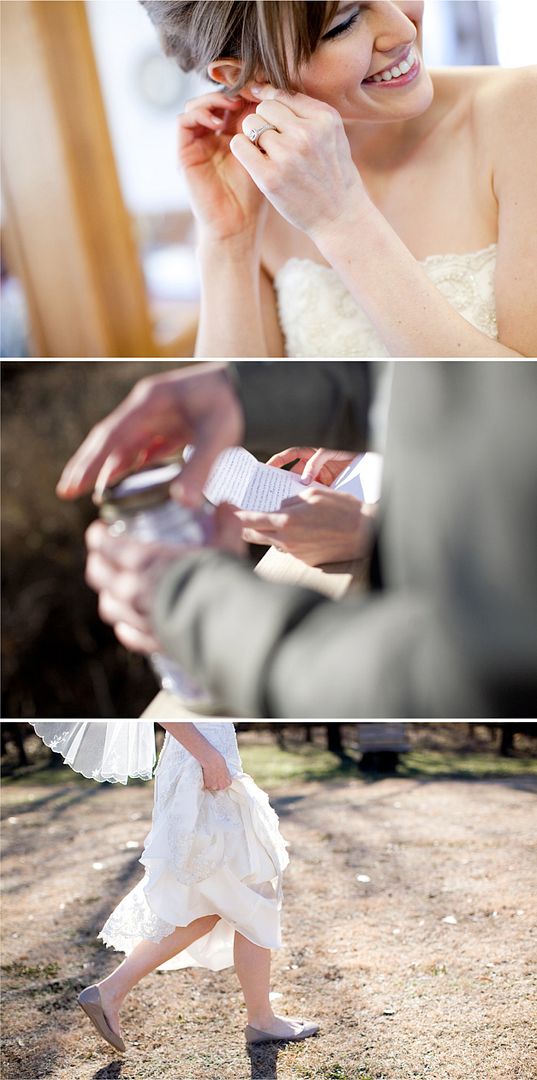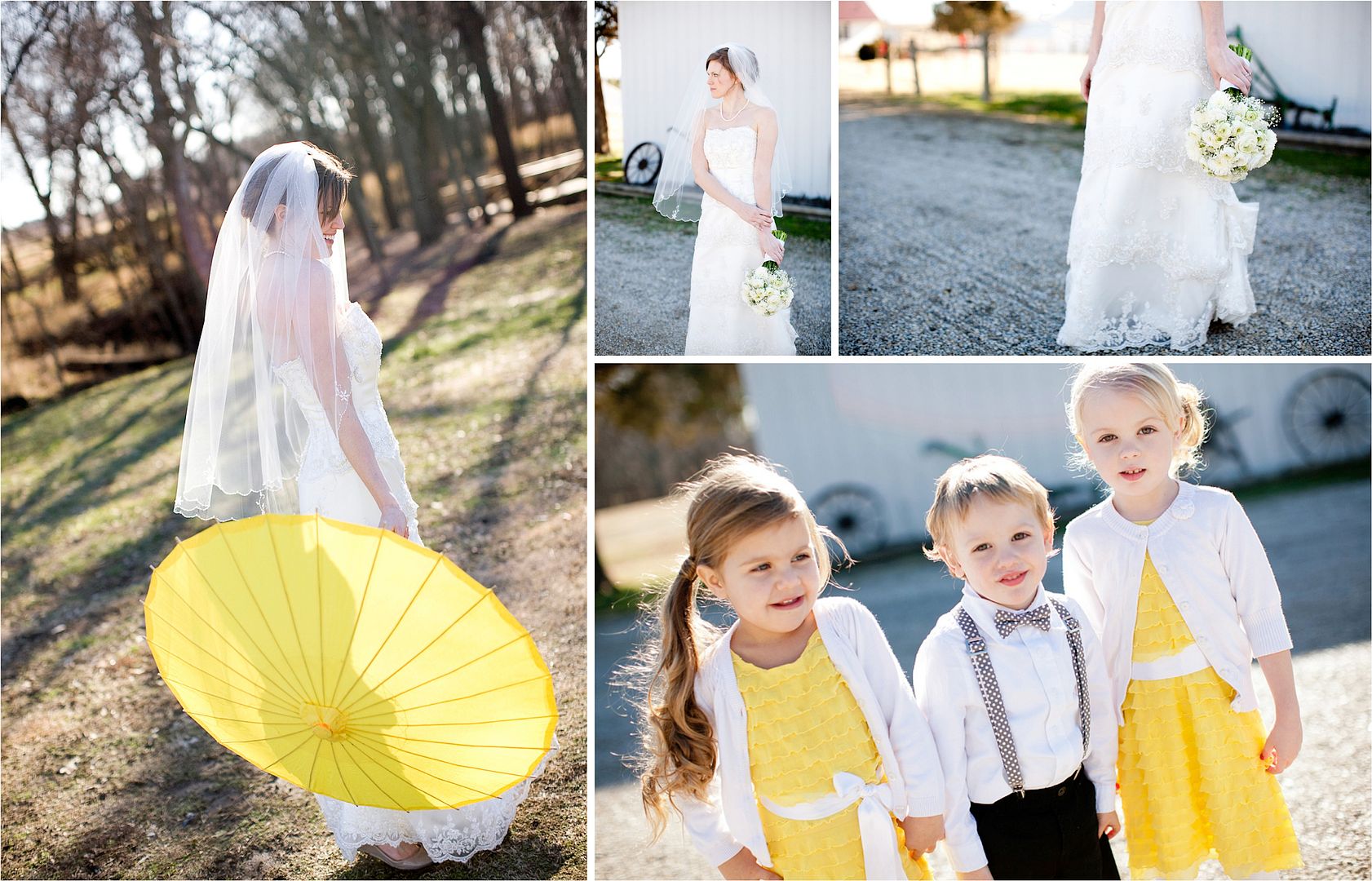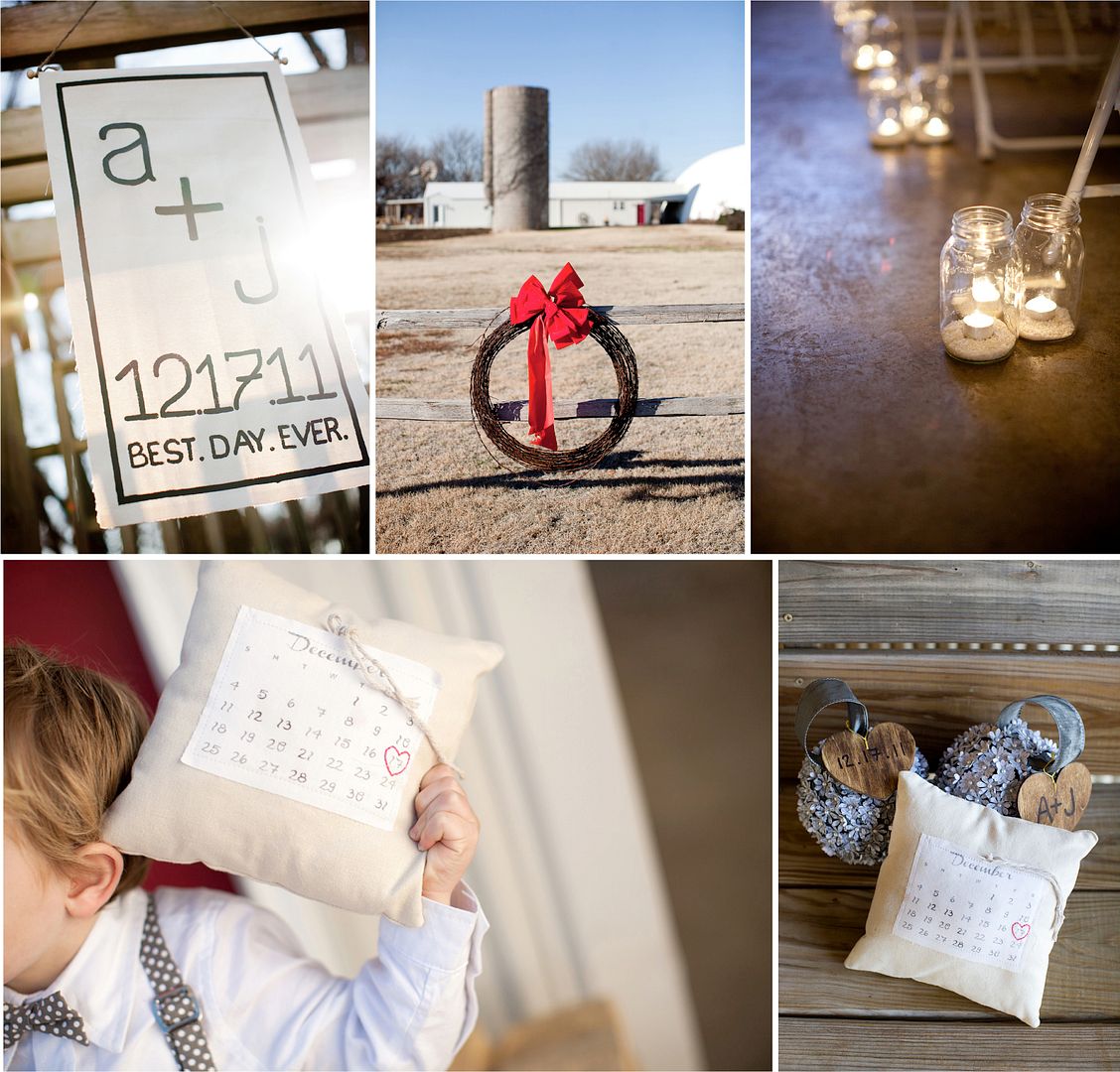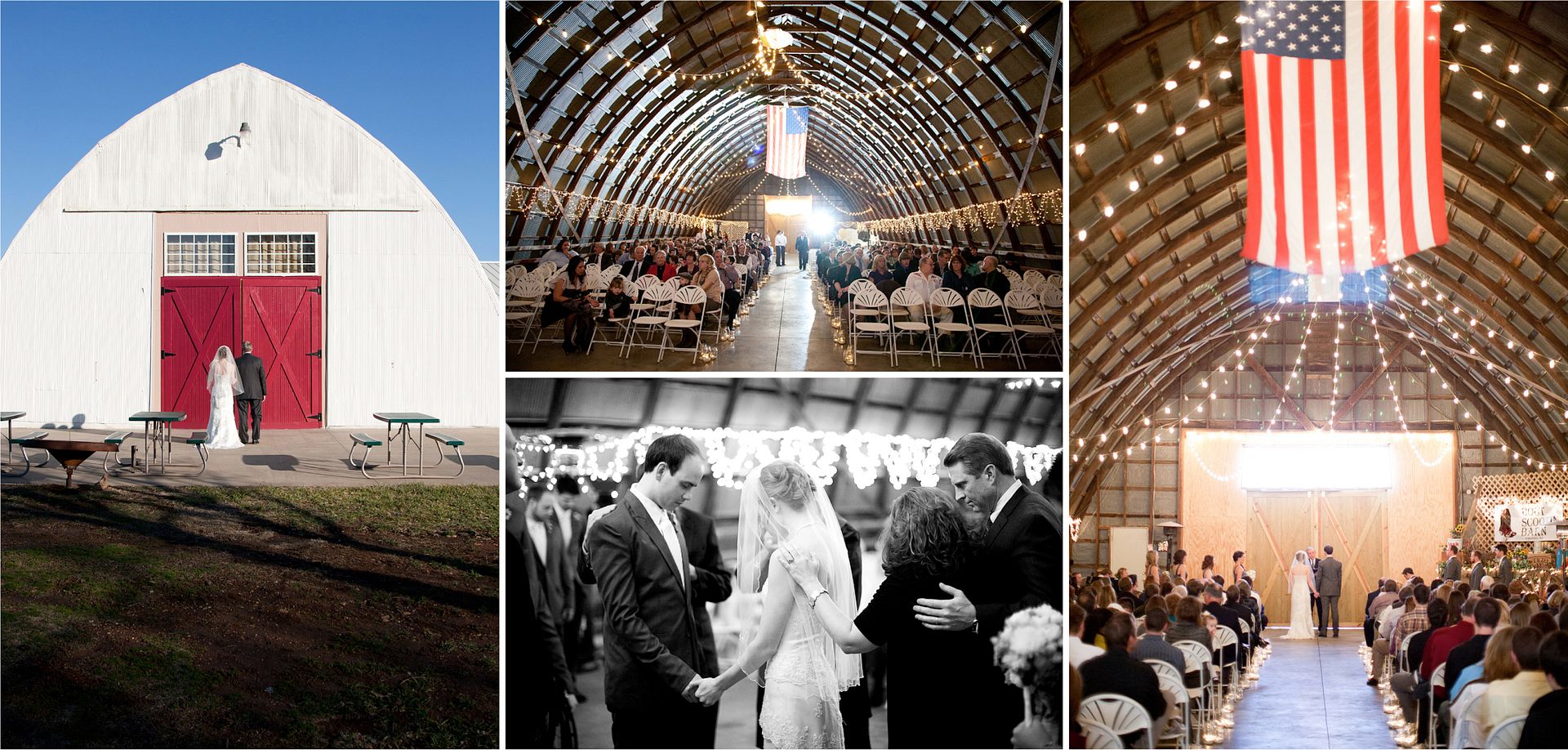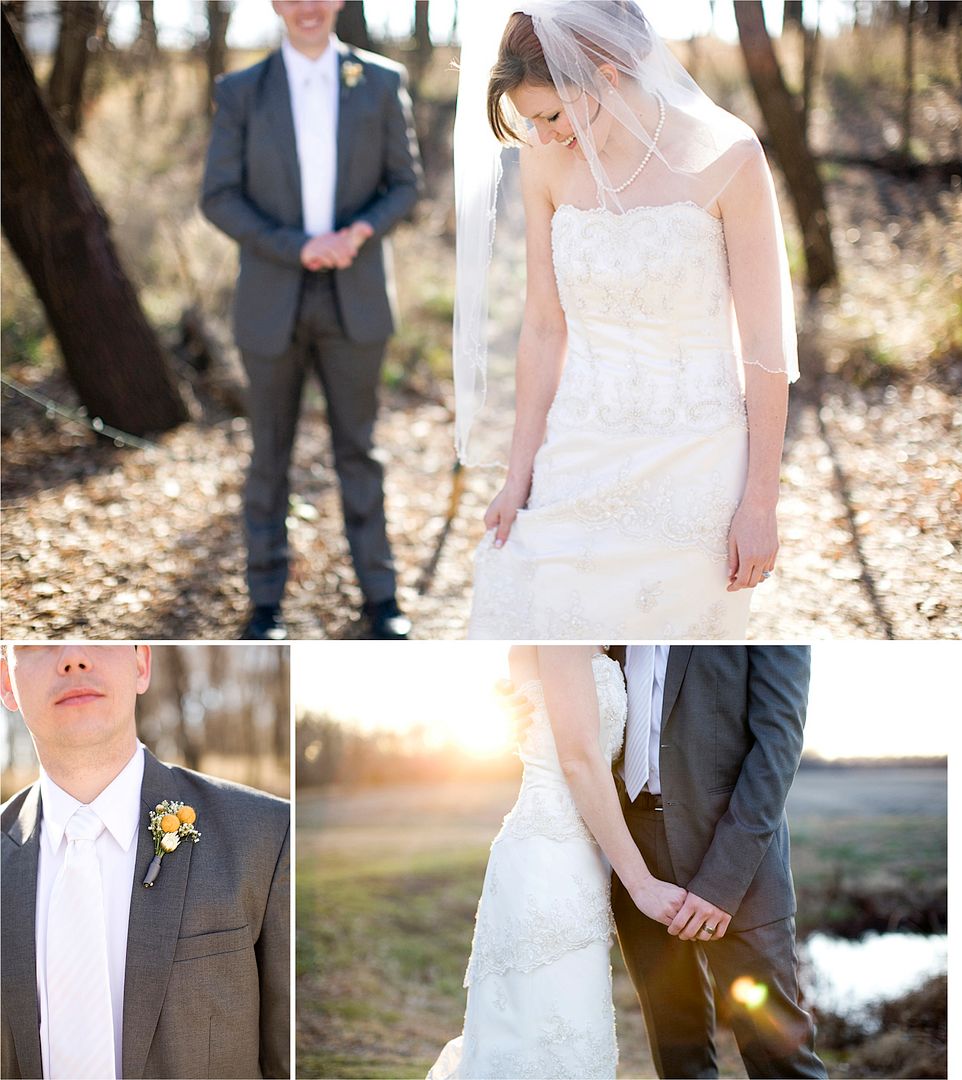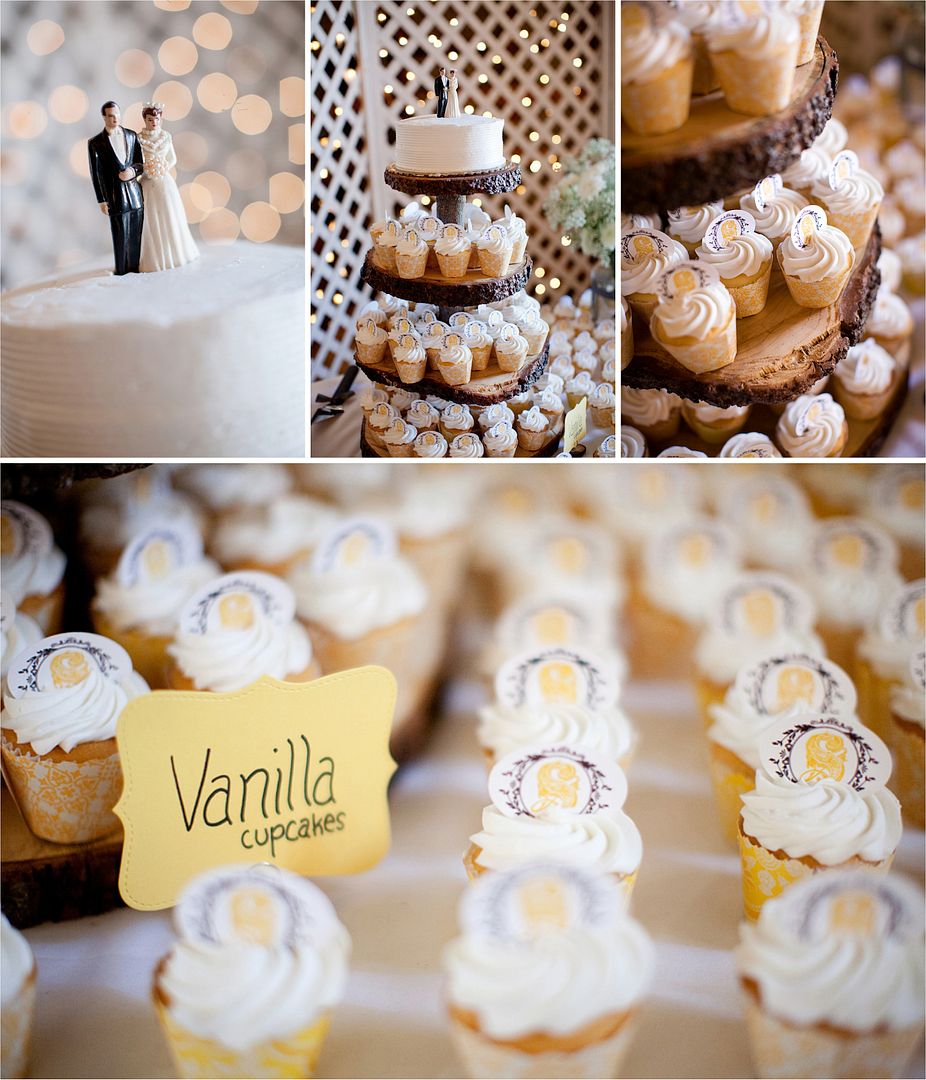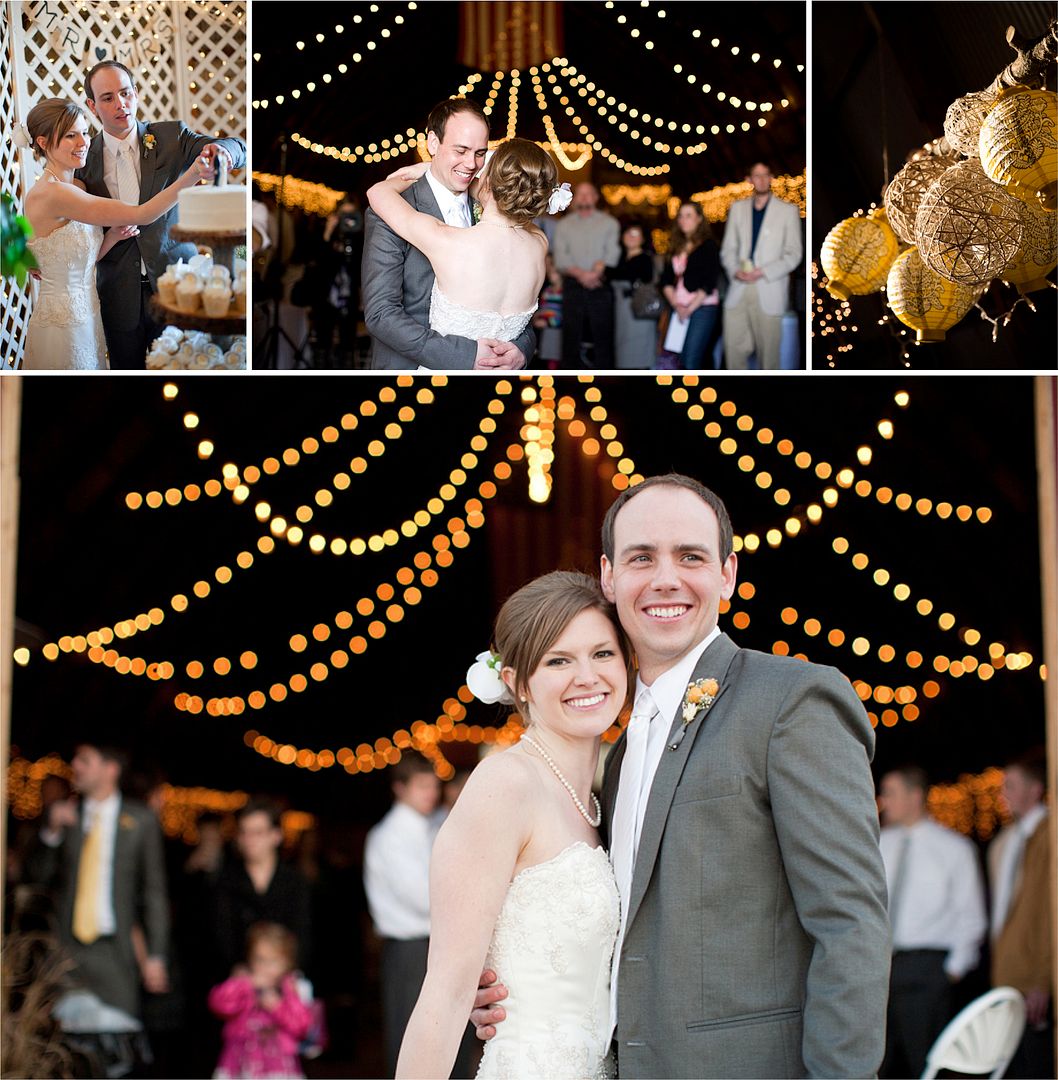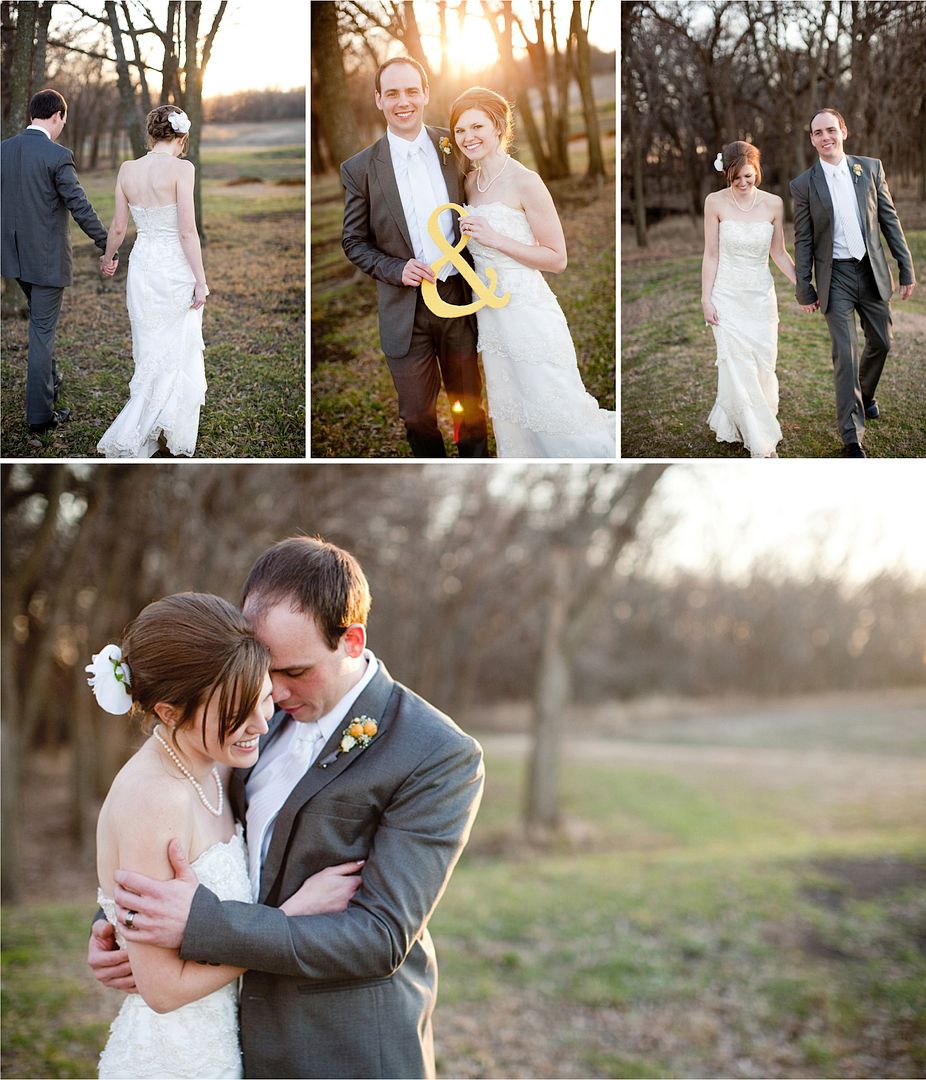 ---
From the Bride:
When my now-husband, Cowboy, as I fondly call him, and I were engaged, he was moving to a different city the following month to finish med school. Because of that, we quickly made decisions about the who, what, when and where behind the wedding. We were blessed as we met open doors in each area and quickly nailed down the specifics. From there, though, I got to spend a few months dreaming, conceptualizing and DIY-ing. Our story (you can read it here and here) was one that was so special and unique that I wanted to showcase i t. So, I started by designing our invitations. Before giving guests the details, I shared a snippet of our story; they read, "Jonathan & Alina have spent the last 20-some years living great lives. Parallel lives. They went to the same schools, played for the same sports teams, and hung out with the same friends…but never met. 2.5 years ago, both moved to Kansas City…2 weeks apart. 1.5 years later, they were as happy as clams…until a mutual friend found out that they had been narrowly escaping each other for the last 10 years. 'Immediately you must meet,' he said. So they did. And the rest, as they say, is history." Those invitations set the tone for the everything else. After I finished designing the invitations (in the typographic-heavy style that I love), my mom printed my designs and hand-made each invitations, laying paper over paper, adding dimension and beauty to every piece. Most people know me for my DIY blog, My Yellow Umbrella, so I, of course, knew I would be DIY-ing anything and everything I could (I'm also a bit of a frugalista, so I wanted to save money on ALL of it!). I also wanted our guests to see "us" in everything, even the tiniest details. So, as Cowboy started his third year of med school across the state from me, we got to work. Out of that, the details of our wedding day were born. I can truly say that it was the most incredible day of my life. Not only did I get to see the details I'd invested countless hours into come together, but I also became a wife to the most incredible man I've ever met!
All along, we were trying to be careful to be as frugal as possible. We decided to forgo a meal, as the wedding was at 3:00 in the afternoon, which saved a lot of money. All in all, I estimate we spent between $5,500 and $6,000, with the help of our parents. If you're like me, you're thinking that's a good chunk of change. But, friends, I know with all of my heart that we saved SO much money.
---
Ceremony / Reception Venue: Fulton Valley Farms | Videographer: The Brickhouse Studios | Photography: Jackie Cooper Photo | Hair Stylist: Kayla Bodley at House of Hair Salon | Wedding Gown: The Savvy Bride | Bridesmaids Dresses: David's Bridal | Groom / Groomsmen Attire: MakeYourOwnJeans.com | Ringbearer Attire: The Baxter Boy | Striped Candy Bags: Two Crazy Ladies | Gray Striped Straws: Shop Sweet Lulu | Candy: Candy.com and CandyFavorites.com | Flowers: Dillon's | Flower Girl Attire: RuffleFabric.com | Groom / Groomsmen Accessories: | Sparklers: SuperiorFireworks.com | Bride's Shoes: Off Broadway Shoes | Bridesmaid Shoes: Ebay.com | Cupcakes / Drinks / Cups / Utensils: Sam's Club | Yellow Plates / Napkins: The Dollar Tree | Mason Jar Drink Dispensers / Yellow Parasol and Paper Lanterns: World Market | Pepsi Crate: Bondie's Old Town Antique Mall
3 Comments
10:51 pm

on

June 14th, 2012

8:53 am

on

June 18th, 2012

7:01 pm

on

July 9th, 2012