Bloomin'
Boulder, Colorado
If you know me in real life, or well, even on Twitter, you know I have a mild obsession with sustainability and eco-friendliness. I think it stems from the compost pile I helped my Dad build as a kid. But, I digress.
Upon moving to Colorado, I stumbled on Bloomin'.  They are a Boulder, Colorado-based stationery company that designs and prints wedding invitations on seed paper (aka, your guests can take your invitations and plant them – yes, plant them).  Their designs are fresh and modern AND you can pick the type of seedling paper they are printed on. I wish I had known about them before I planned my own wedding, but the fact that I found them at all just makes it all worthwhile.
---
What type of services do you offer to brides and grooms?
At Bloomin, we offer brides and grooms 16 striking, fully plantable seed paper invitation suites that can be customized to perfectly match their wedding's theme. We are also open to working with custom artwork the couple has created and would like to print on seed paper. We go through a thorough proofing process and take the time to make sure the invitations are exactly what the couple had imagined.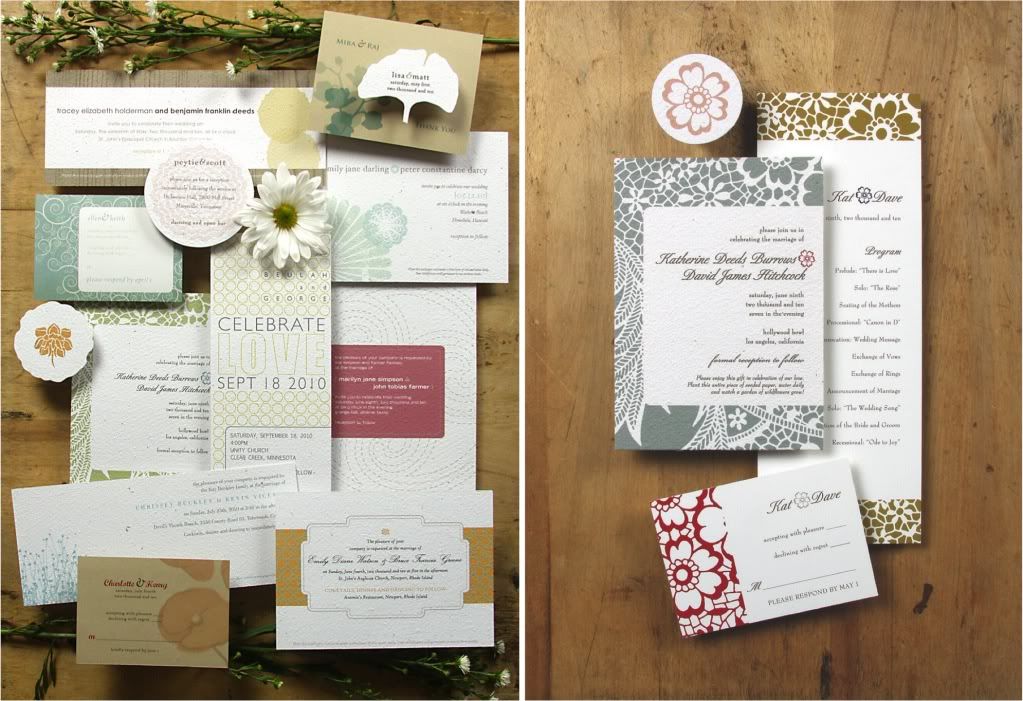 What is your biggest source of inspiration when designing?
Our inspiration comes from the natural beauty in mother nature. We incorporate earthy designs and colors into all of our suites in order to really emphasize the eco-friendliness of our invitations and entire production process. We also have vintage undertones in many of our letterpress printed suites. The rich texture of our signature seed paper takes letterpress printing very well, and finished product has an old world appeal with an eco chic twist.
What type of couples do you like to work with (traditional, modern, etc.)?
We love working with any couples who are looking to add an eco-friendly message to their wedding. Whether it's a modern couple looking say their vows with the least impact possible or a traditional couple who would like to give the gift of flowers to their guests, we are happy to help them plan their special day.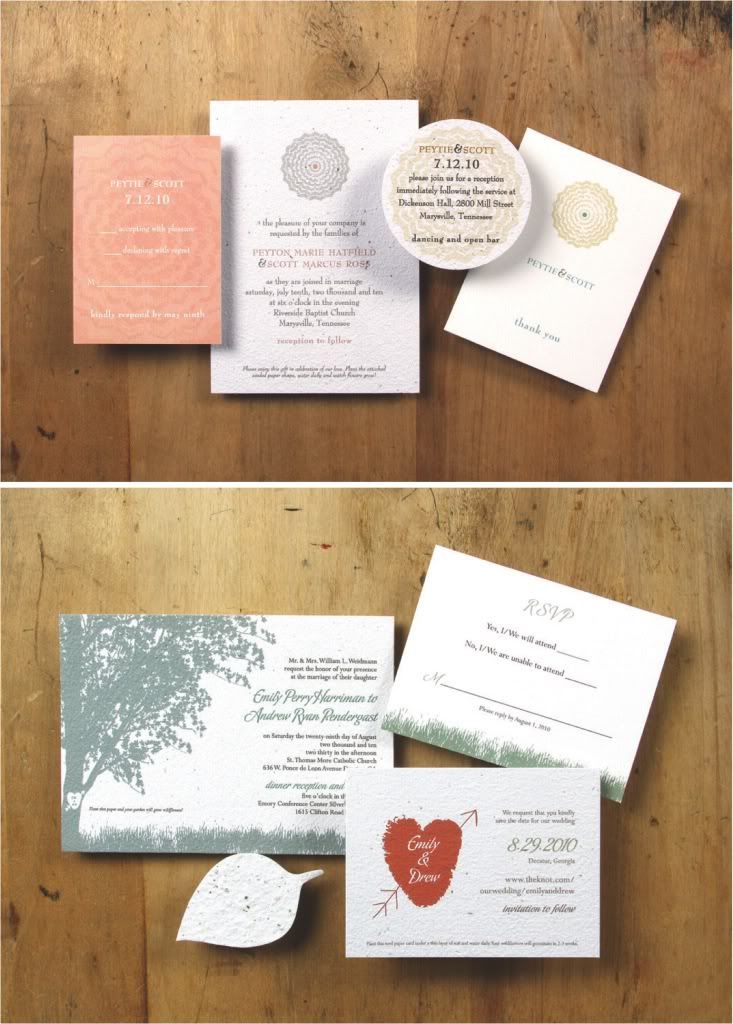 What do you think sets you apart from other vendors in the industry?
We really pride ourselves on the uniqueness of our handmade product and the fact that we have the highest germination rate in the industry. Once planted, the diverse mix of annual and perennial seeds in all of our suites will bloom into a vibrant wildflower garden, ensuring that your guests will be reminded of your special day year after year. We also believe our commitment to making gorgeous invitations in the most environmentally way possible sets us apart. Our paper is made entirely from post-industrial waste, embedded with wildflower seeds, printed with water soluble and soy-based inks, and produced in our solar-powered facilities in beautiful Boulder, Colorado.
What advice would you give to a bride and/or groom who is on the hunt for their perfect invitation suite?
Really try to incorporate your personal styles into your wedding invites. These are not simply a piece of paper telling people about your wedding, but are the first glimpse your guests are given about your wedding day. We also urge bride and grooms to consider the environment when hunting for their perfect invitations. Instead of choosing products that harm the environment, try something that shows your commitment to the planet as well as your commitment to each other.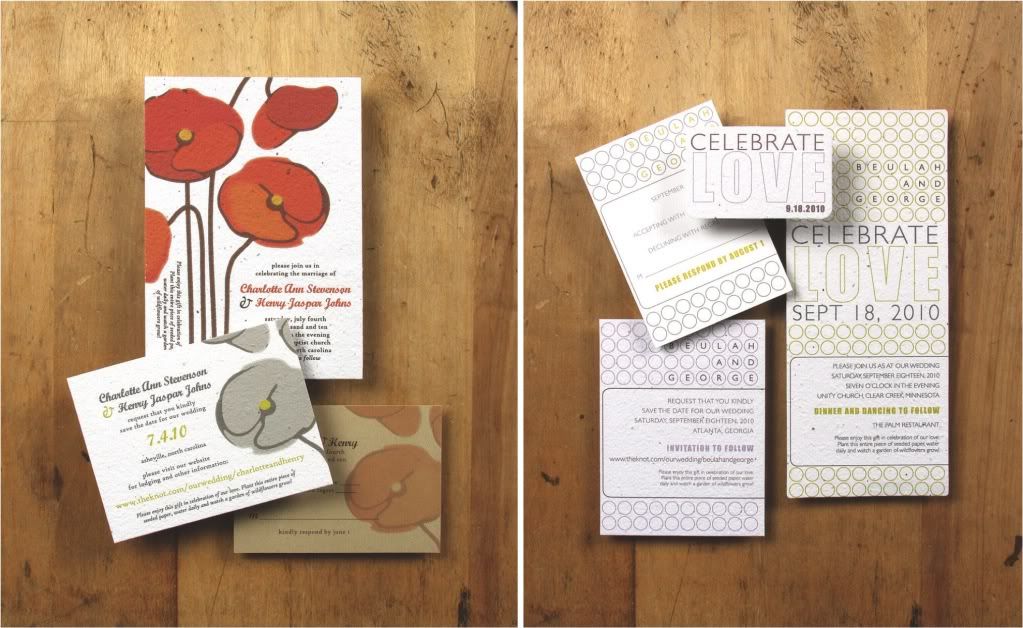 3 Comments
8:31 pm

on

January 5th, 2012

9:57 pm

on

January 10th, 2012

7:20 am

on

January 11th, 2012