Studio Fleurette
Twin Cities, Minnesota
Now, I know I have said this about paper before, but honestly, I have a true weakness for flowers. When styling and designing weddings, I always look forward to the florals. While my own wedding contained minimal flowers, do not let that trick you into thinking I don't like flowers. Because I do. My heart flutters at the site of a gorgeous dahlia, peony or ranuncula. They always add the perfect touch of softness and color.
Dani's work is always beautiful. I stalk her blog regularly for photos of her latest work. And, she's received quite the press lately with features on Wedding Chicks and in the latest issue of Southern Weddings Magazine.
---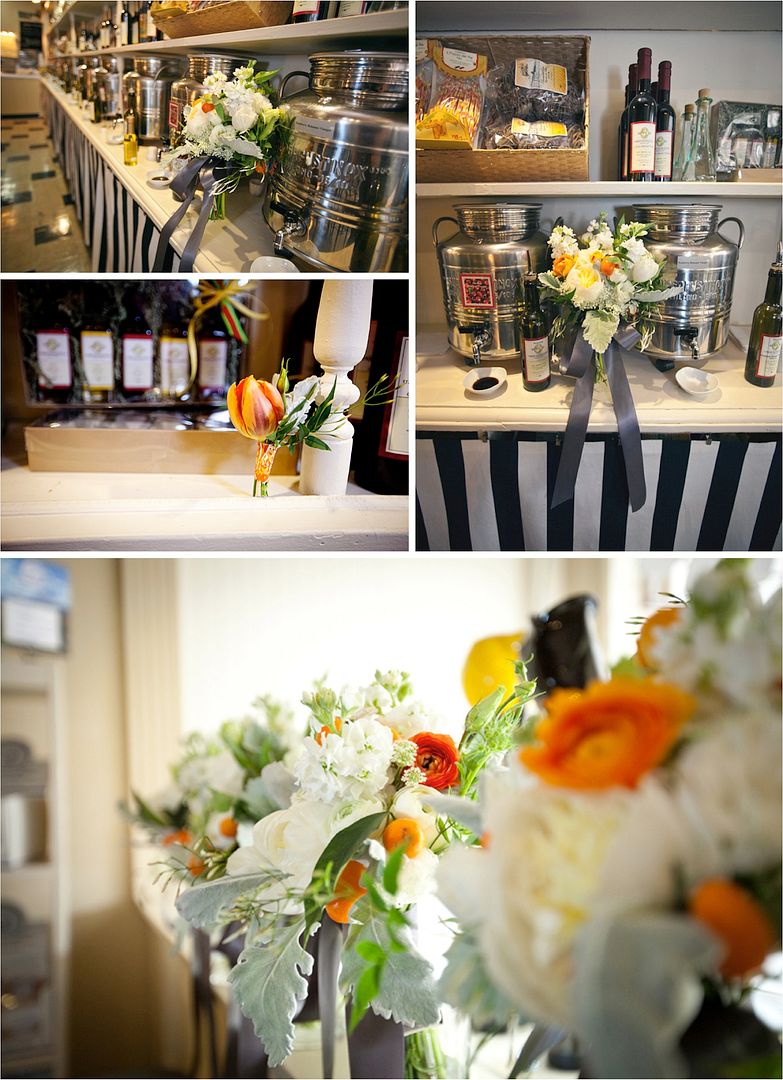 How did you get started?
I have been around plants and flowers since I was young. My father had a nursery, garden center and was a professional horticulturalist and I always knew I would be happy if I could have some of the same in my life as a career. I had to try a few other things after college and worked in the medical field for a few years before going back to school for a Horticulture degree. From there I was hired as a garden designer and manager in Minneapolis for a landscape architect firm. Over time I just felt a bit restrained with our cold temperatures and limited plant palette and wanted instant color and something more year round. Floral designing for weddings and events really filled a void for me and I now do this exclusively.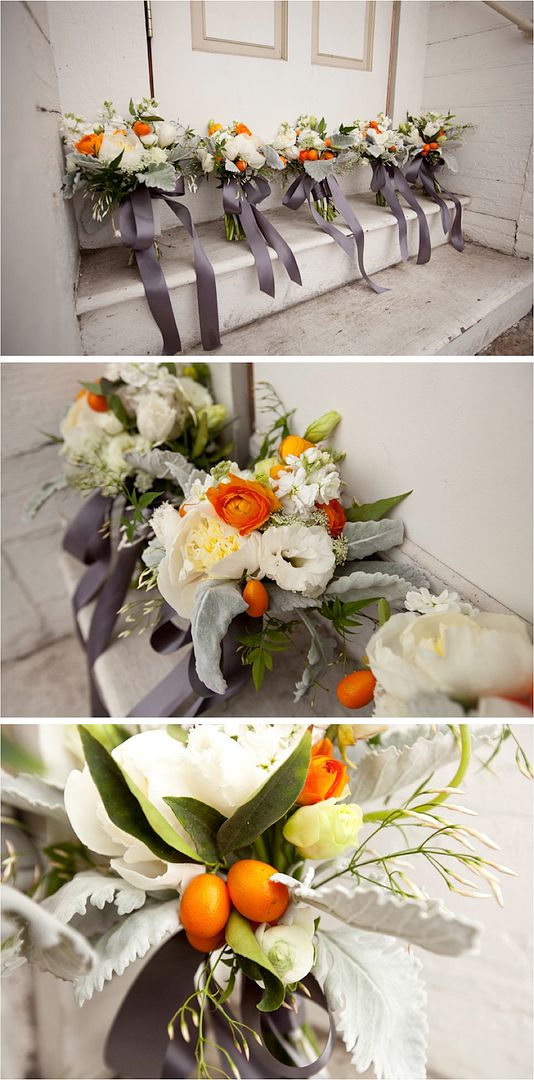 Where do you find your inspiration?
I love color! When someone tells me about the colors for their wedding or event I immediately start to envision a palette based on what they have told me. My eyes will pick out that color or color combination wherever I am – a certain blue I am thinking about for a wedding will surface when I am in a furniture store or that golden yellow I can't quite settle on will be on some pretty packaging somewhere. And then after that, I start to think about flowers, their style by themselves and then the overall style combined they make coming together as design piece.
I am inspired by nature as well, and pick up on the more subtle colors and textures that exist in the fields, the woods and in the garden. I definitely love my designs to have some movement and a bit of carefree flower placement if possible, that's what looks best to my eye. I try to get a sense of the history and feeling of a wedding venue in order to create something that looks like it belongs…take inspiration from the outside and bring it in if possible. I love a cohesive feel to an event or wedding.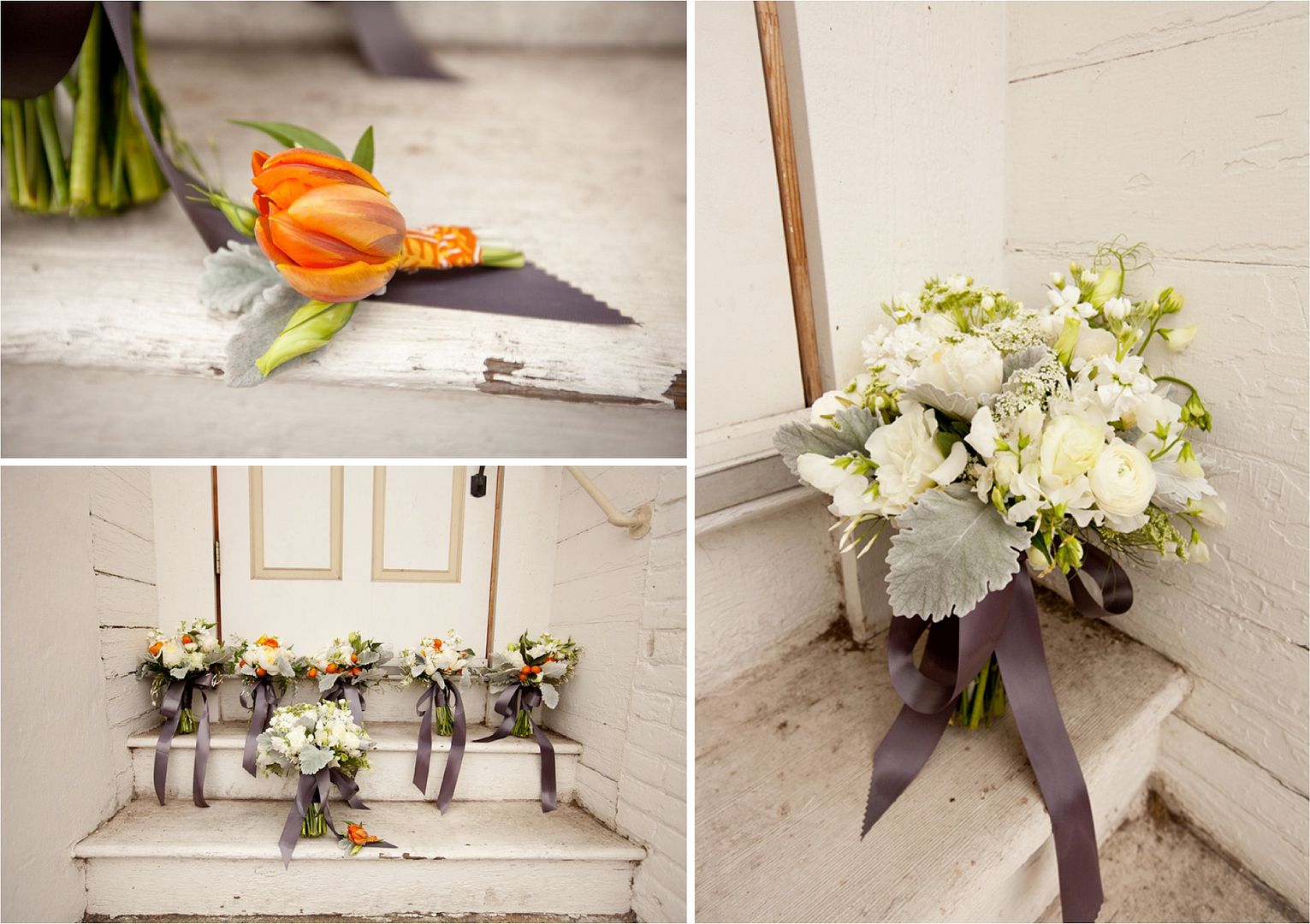 Photos courtesy of: Kristina Lynn Photography