Sometimes a wedding captures your attention, not necessarily because of the details, but because of the meaning, or the uniqueness of it.
Take Giovanna and Tom's wedding. It's small. It's intimate. It's sweet. But, what sold me was the sunrise ceremony (yes, sunrise). Complete with a brunch reception.
Just goes to show, there are absolutely no rules when planning your wedding.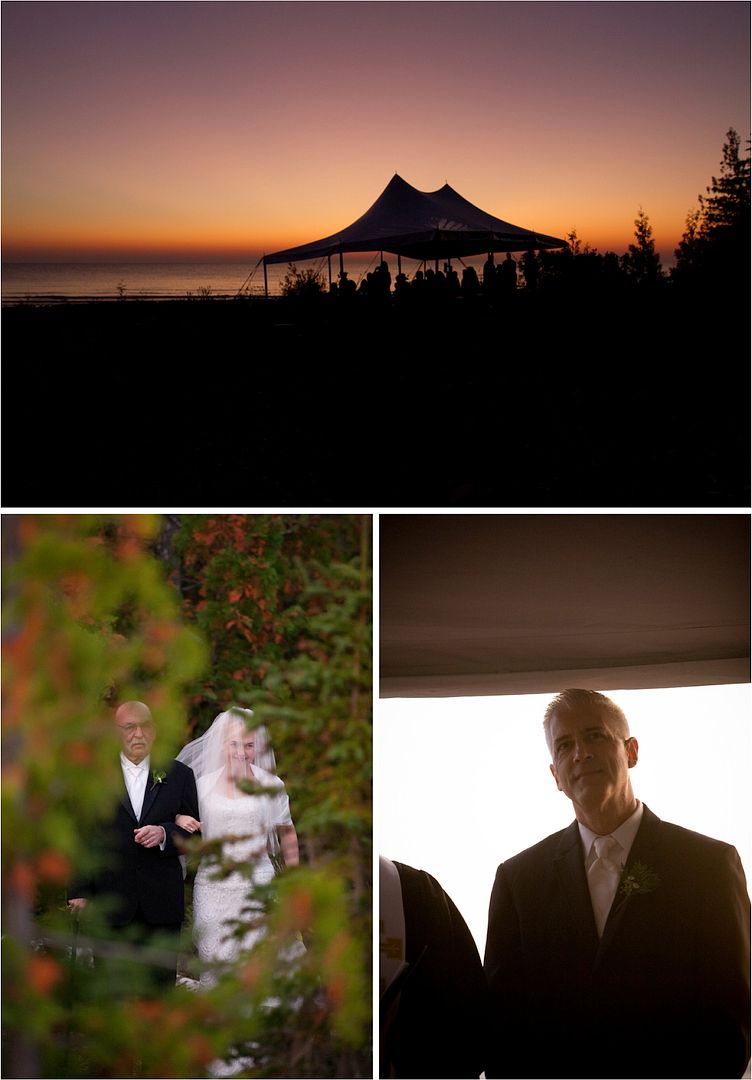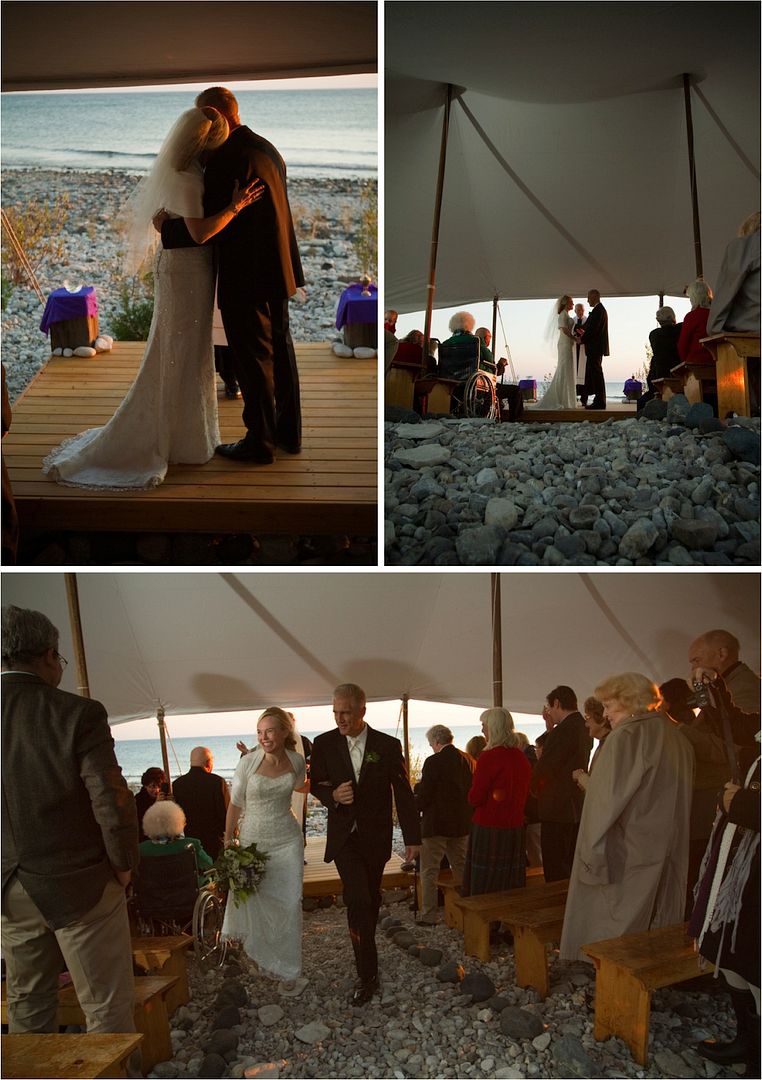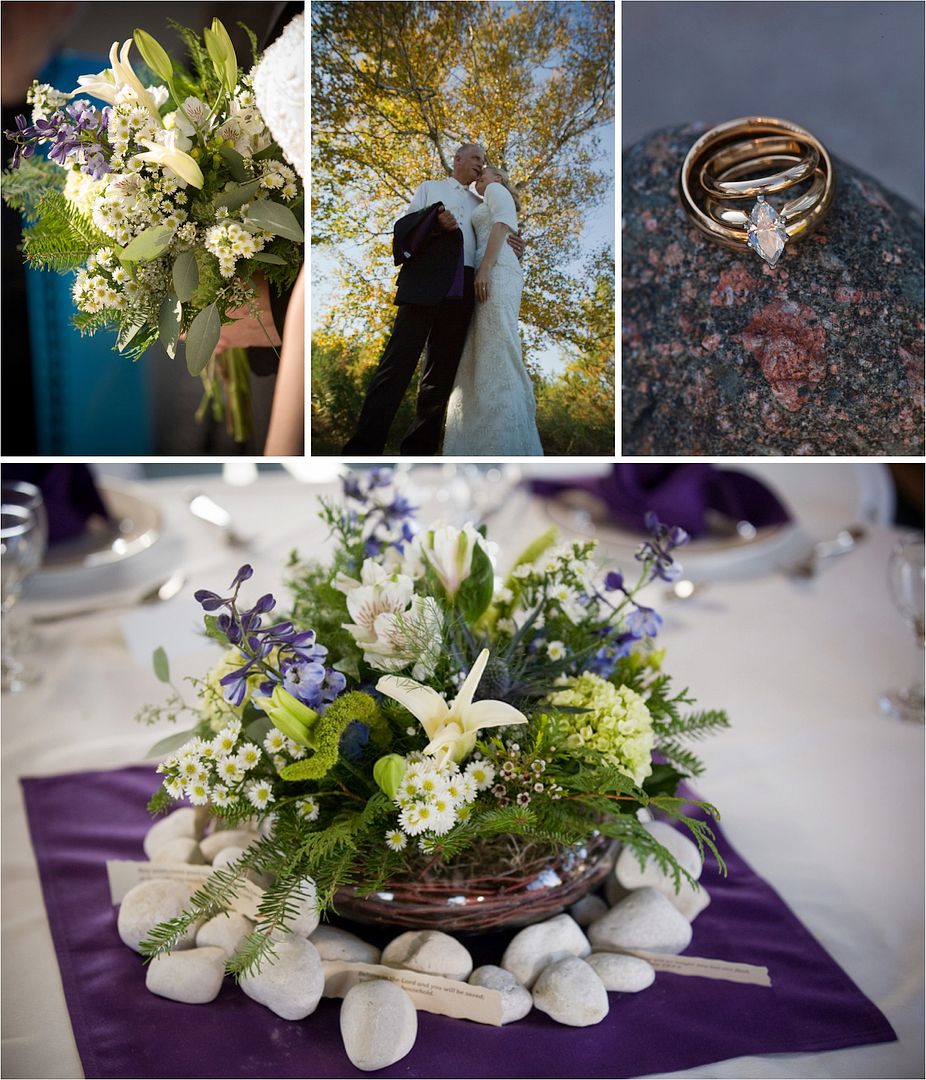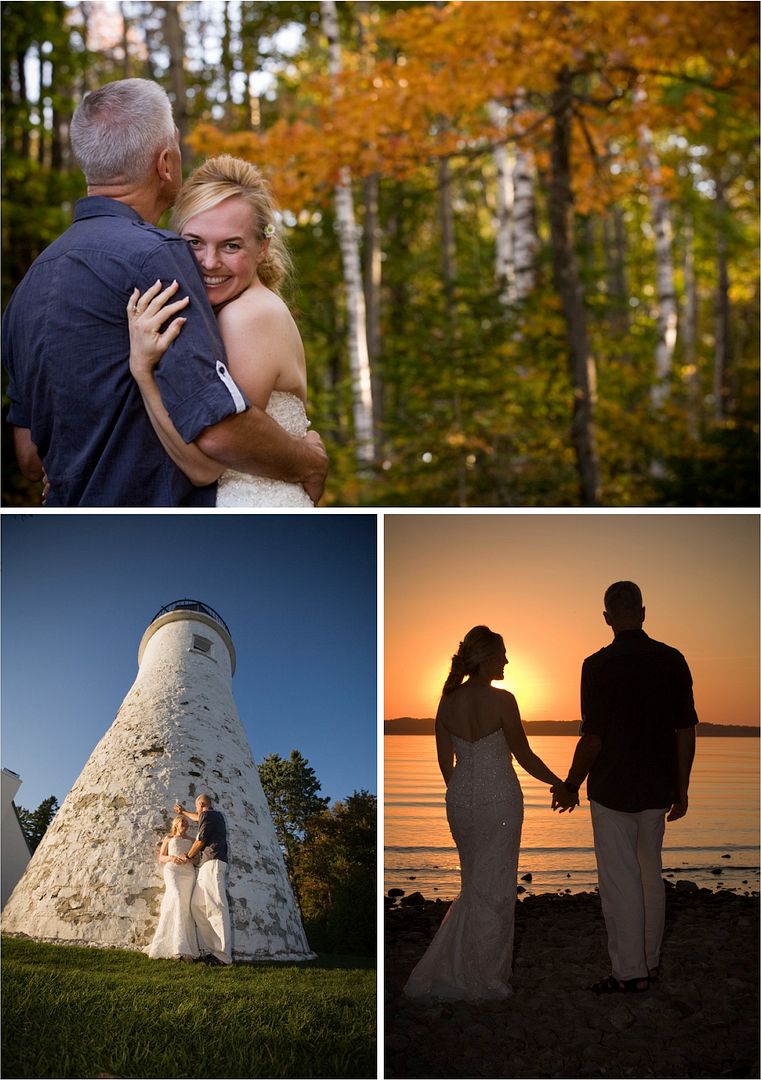 Paul Retherford Wedding Photography
---
From the Photographer, Paul:
Tom owns a private beach residence on Lake Huron in Northern Michigan. He and his wife have plans to retire in a couple years and build their dream home on the property. So, it was only obvious that the couple would get married on the property, on the beach at sunrise. Their ceremony began pre-dawn, and the Chief of Navy Chaplains paused the ceremony for a few minutes just so everyone could watch the sunrise over Lake Huron. It was a beautiful intimate Wedding with a simple brunch reception following the ceremony at North Bay Beach House in Presque Isle Michigan.
---
Caterer: The Fresh Palate | Event Planner: Charity Wings | Floral Designer: Flowerland Designs of Alpena | Musicians: Bayshore Strings, Huron Strings | Officiant: Mark Tidd | Photography: Paul Retherford Wedding Photography