Today's Tuesday Shoesday pretty much takes the cake.  Every week I get to share a beautiful share of shoes (usually ones I would love in my close), but today is different.  Christina of Charisma Photo shared this sweet pair with me, and also shared this too sweet story.
Danielle chose a fun pair of shoes to wear down the aisle, but when her father passed away the Sunday before her big day, she wanted a way to ensure he'd be there on her big day.  So she decided to wear a pair of his socks down the aisle.
My heart just melted when I read that. I can only image how emotional her wedding day was.  And, the fact that she wore a pair of his socks just tugged at my heartstrings.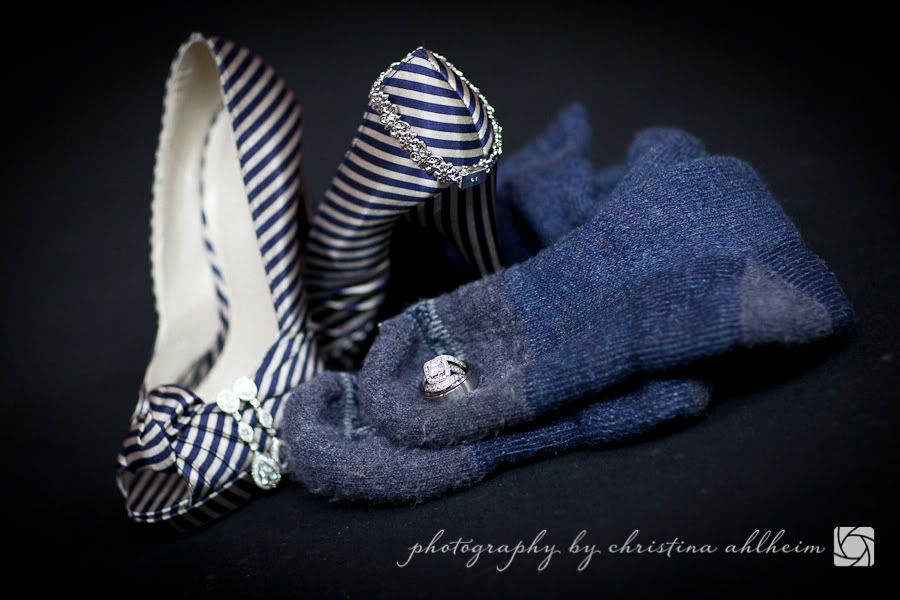 Charisma Photography
For more Tuesday Shoesday goodness, hop over to Simply & Forever, Heart Love Weddings, Life in the Super Burbs, Brancoprata, Postcards and Pretties, Magnolia Rouge, and Marry You Me!