Jackson Hole, Wyoming

Katy was one of the first photographers outside of Colorado (but in the Mountain West region) whose work I just drooled over. Her ability to capture pure moments in natural light is just beautiful. Every wedding of hers I peek at is just full of gorgeous photography. If she's not on your Google Reader, she needs to be.
---
Where are you located and do you travel for weddings?
I'm based in Jackson, WY and I love destination weddings!
How would you describe your photography style?
We try to stay unobtrusive during the majority of a wedding and shoot what happens as it happens. The major exception to this of course is family portraits and the half hour to an hour we get alone with the bride and groom. Even then, we try to keep our direction to a minimum and capture what naturally evolves between the couple.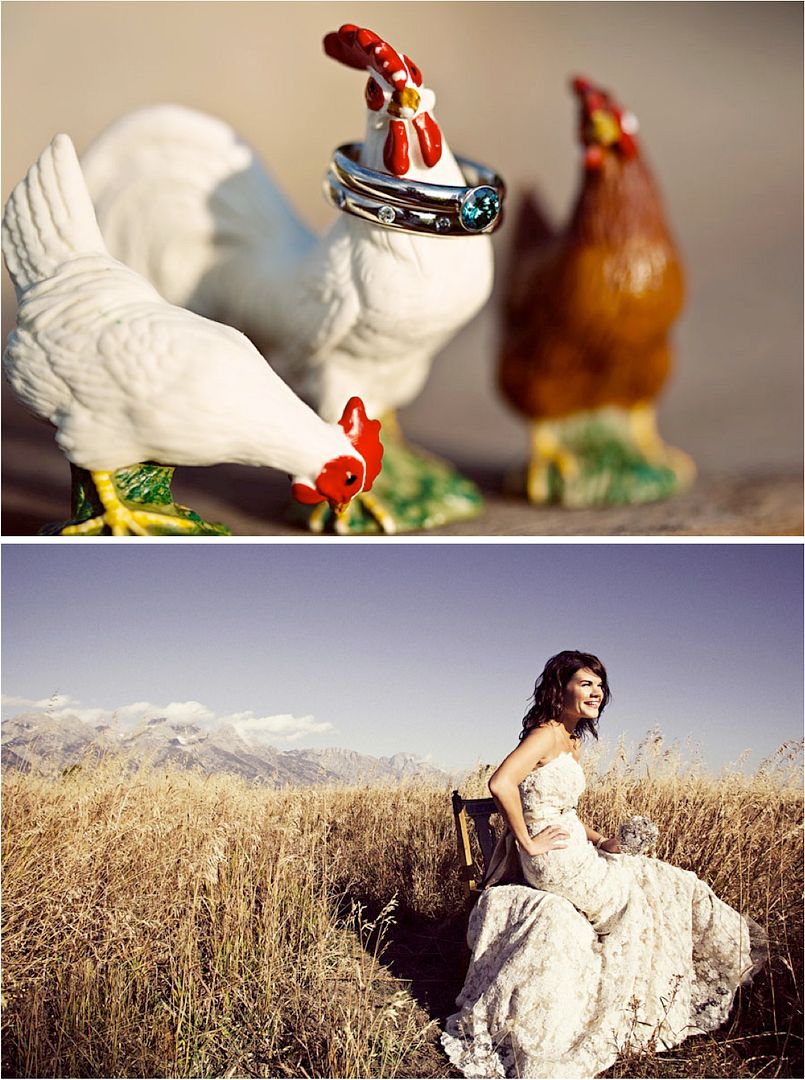 How did you get interested in photography? Did you start out in weddings?
I think it's safe to say I've always been interested in photography. I remember going on a family trip when I was about seven and my brother and I were supposed to take turns with the camera – I'm not sure he got to take even one picture that trip.
I started out doing mostly fine art work when I graduated from photo school and never really thought about photographing weddings until we had our own and I just fell in love with our images. I got a wee bit obsessed at that point – pestered our photographer until he let me tag along on a few weddings and it's just snowballed from there.
What do you think sets you apart from other photographers in the industry?
I've been told that I have a calming effect on people, which is nice when it's ten minutes before the ceremony and the bride's hair isn't done yet. ☺ Photographically I feel like I really connect with my clients. I generally don't meet my brides until their wedding day – unless they do a bridal or engagement session – but by the time the bride is done getting ready it feels like we've known each other for years.
Stylistically I feel that I have a unique look compared to others in my immediate region – I tend towards film-like post-processing with a bit of a vintage feel to it. I like to keep my colors muted and black and whites classic with a good tonal range.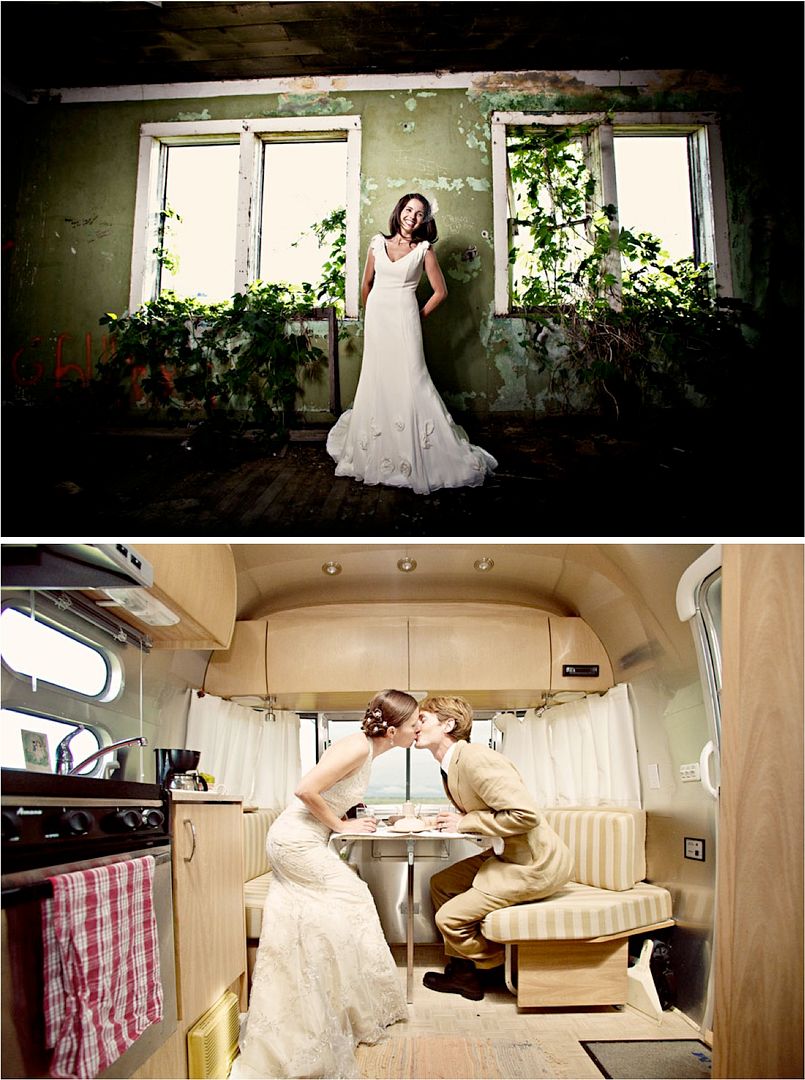 What is your favorite thing to photograph?
Other than weddings, I photograph the crap out of my kid. So much so that he really pays no attention to cameras of any kind. I also have a thing for old motel signs.
What other hobbies and activities make your heart sing? What do you do for fun?
I love to read. And sew. And snowboard. I definitely need to snowboard more.
2 Comments
12:38 pm

on

June 15th, 2011