Not every wedding warrants matchy-matchy bridesmaids dresses. So, how do you get your girls to match without actually matching?

Hawes Photography
1. Give your girls some guidelines. Whether its length, color, style. With a few rules in mind, they can go on the hunt for a dress that matches their style, but fits with your rules.
2. Give the girls a list of specific styles to pick from. Shops like Bella Bridesmaid, J.Crew, and David's Bridal make this easy!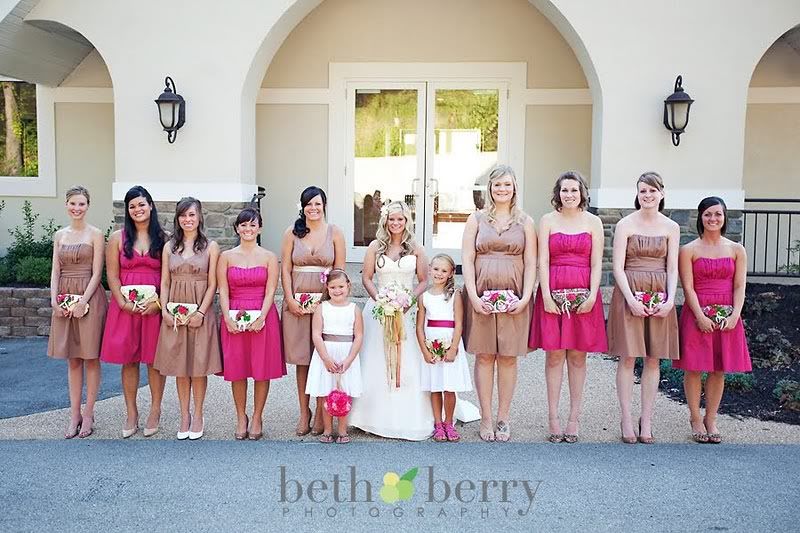 Beth Berry Photography
3. Ask to see the dresses before they purchase (or make sure they are returnable if the girls end up purchasing). This will give you the opportunity to preview all of the dresses and give them the okay.
4. And, lastly – don't feel like you have to have your girls match (or not match).  Go with your gut, and pick an option that works best with the overall look and feel of your wedding.
8 Comments