Besides stumbling upon weddings with wonderful details, I love stumbling upon the weddings of people I know. And, even better when the bride happens to have a fab pair of shoes.
Melissa is a sorority sister from college. And, when I found out Kelly Park was photographing her wedding – I was quite excited. Not to mention, this is the second wedding Kelly has photographed of a sorority sister. Must be a sign. A good one.
And, even better, Melissa wore a pair of cowboy boots under her gown. Love love love.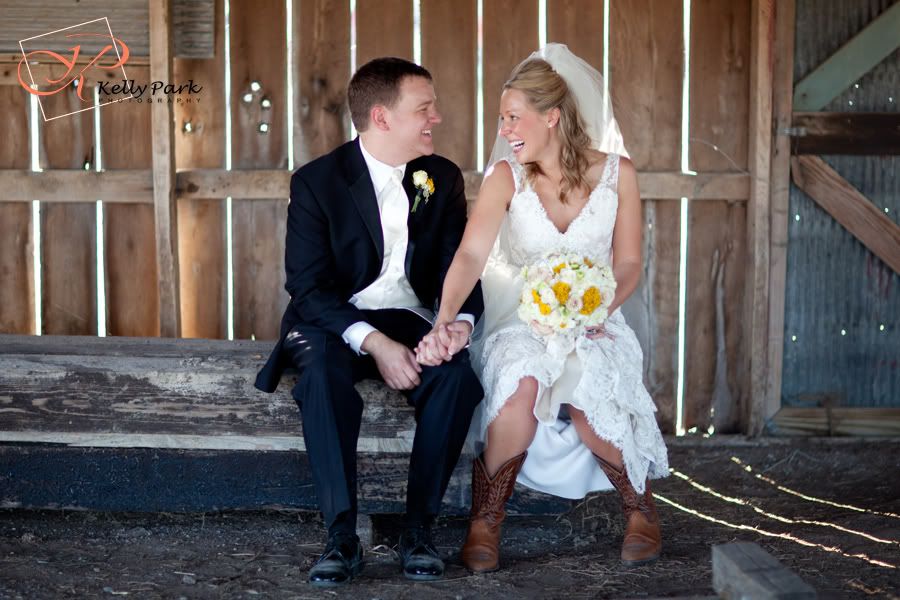 Kelly Park Photography
Now, if you'll excuse me…I'm off to hunt for the perfect pair of cowboy boots for myself…
One Comment
3:48 pm

on

November 16th, 2010