The weather is finally cooling off…so sporting a pair of these romantic beauties will only be okay for another weekend or two here in the Midwest. Then, it's time to gear up for closed-toe pumps. Let's hope for a Fall and Winter full of colorful shoes!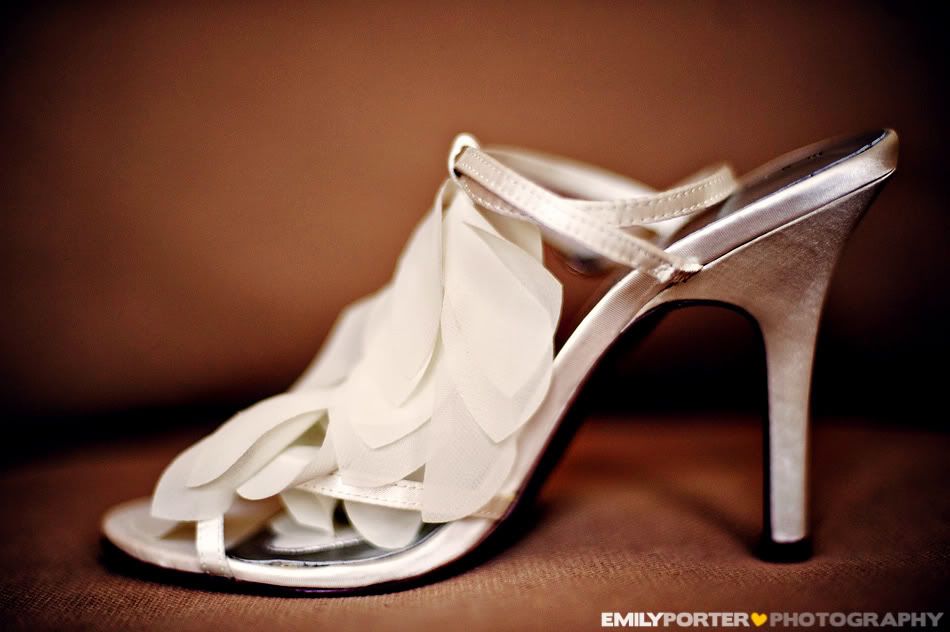 Photo courtesy of Emily Porter Photography
For more Tuesday Shoesday goodness, hop over to Swatchbook Weddings, Simply & Forever, SWOONOVERIT, Meant to be Sent, Life in the Super Burbs, Slice of Lime Design, April Foster Events, Jan Schill, Bellwether Events and Weddings and Pretty Things!
6 Comments