While, I can't wait to share my shoes on an upcoming Tuesday Shoesday…you'll just have to wait. Until then, enjoy these beauties. I love when a brides shoe not only stands out against her dress, but also against her bridesmaid's shoes. Embrace color!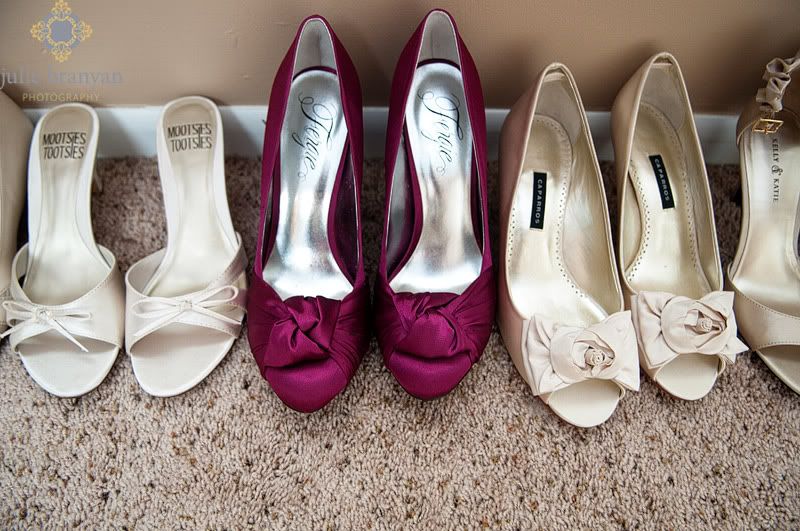 Photo courtesy of Julie Branyan Photography
For more Tuesday Shoesday goodness, hop over to Swatchbook Weddings, Simply & Forever, SWOONOVERIT, Meant to be Sent, Life in the Super Burbs, Slice of Lime Design, April Foster Events, Jan Schill, Bellwether Events and Weddings and Pretty Things!
5 Comments