Hot pink. Lots and lots of hot pink peep toes!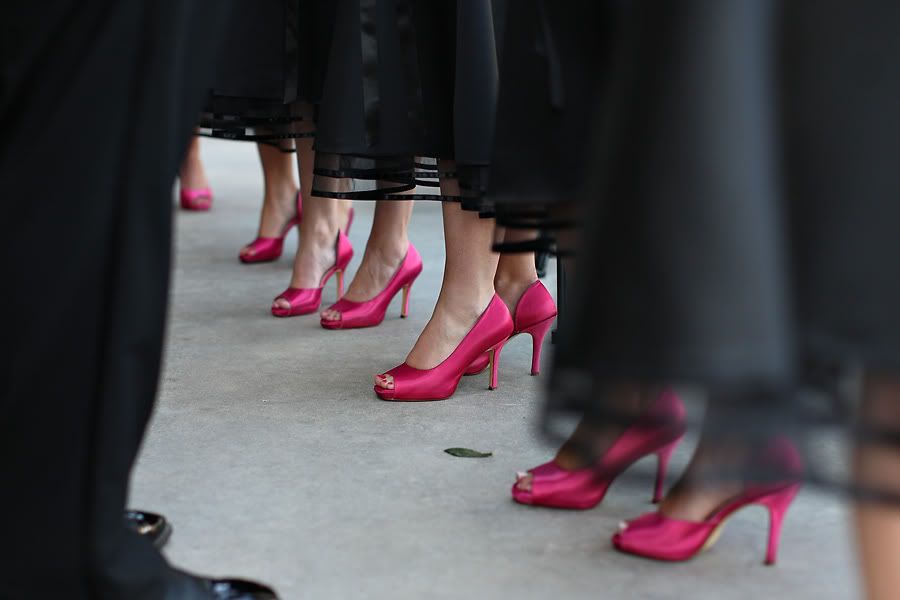 Photo courtesy of A&A Photography
For more Tuesday Shoesday goodness, hop over to Swatchbook Weddings, Simply & Forever, SWOONOVERIT, Meant to be Sent, Gwyneth Paige, Life in the Super Burbs, Slice of Lime Design, April Foster Events, Jan Schill, Bellwether Events and Weddings and Pretty Things!
3 Comments
7:35 am

on

September 14th, 2010

7:58 am

on

September 14th, 2010

8:12 am

on

September 14th, 2010