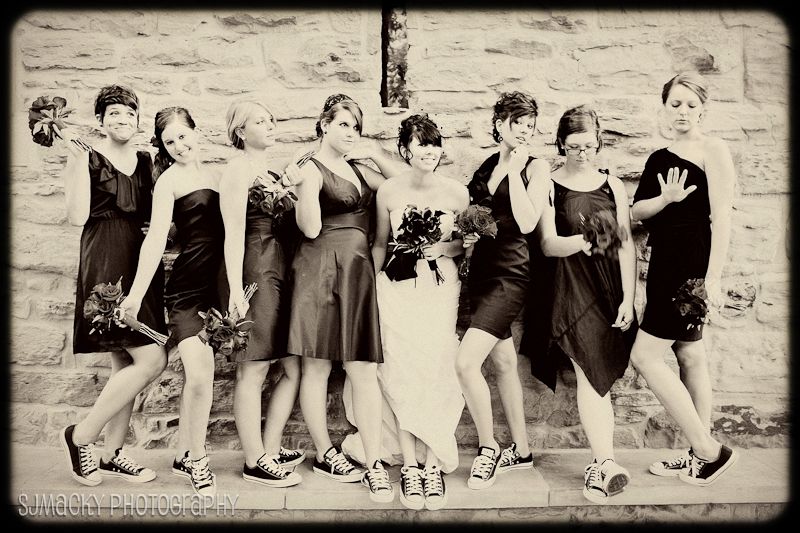 Why, hello Chuck! (Not that Chuck)

Best wedding jumping photo ever. And, see the guy to the left of the groom, Todd? That's the best man – Todd's Dad. Kudos to another groom for asking his dad to stand up for him (Kate's husband did the same).

Whitley placed her dog's collar tags on her bouquet in memory of her, as she recently passed away from lymphoma. Talk about pulling at your heart strings.

The cupcakes. Did I not warn you about these cupcakes? The bride happens to work at Molly's Cupcakes in Chicago, and made these herself! And, how can you not love the retro Nintendo cake. Score.


Photos courtesy of SjMacky Photography
4 Comments