I may live in the Midwest, but I seriously channel my inner Southern girl when it comes to menswear at weddings. I'm so over the matchy-matchy vests and ties (and you should be as well). And, while I love a good colorful tie (I should, our groomsmen will be sporting them), I'm a big 'ol sucker for a man in a bow tie. Well, really, I'm just a sucker for a bow tie. Period.
And, how could you not be?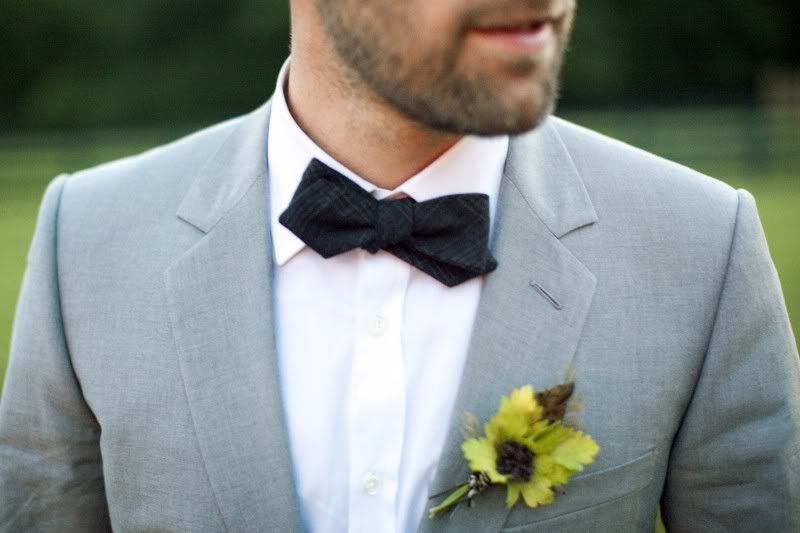 Image courtesy of Tec Petaja

Image courtesy of Braedon Photography via Green Wedding Shoes

Image courtesy of Lindsay Ann Photography via Grey Likes Weddings. Bow tie by Ouma.
So, do you prefer a plain tie, a quirky bow tie, or the traditional matchy vest/tie combo?
3 Comments
9:27 am

on

September 1st, 2010

12:49 pm

on

September 1st, 2010

8:15 pm

on

September 1st, 2010