I love Zooey Deschanel. Love.
I also love 500 Days of Summer (and you should to – fantastic movie).
I mostly admire Zooey for two things: 1. Her hair. 2. Her style. So, for all reasons, I was excited when the girls over at Wedding Chicks shared that you, too, can have Zooey's dress from 500 Days of Summer. And, in any color you'd like. All thanks to the fabulous Etsy seller Shauna's World. It'd be a great shower dress, rehearsal dinner dress, or even wedding dress.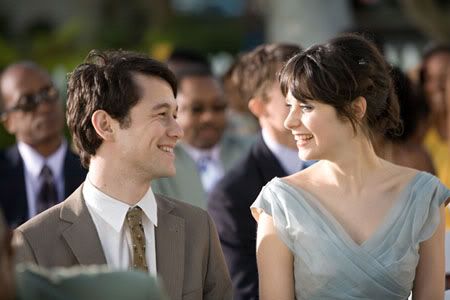 Image courtesy of fash eccentric
AND, if you're a big She & Him fan, and in St. Louis at the end of August, you can catch her performing at LouFest.
5 Comments