The Couple: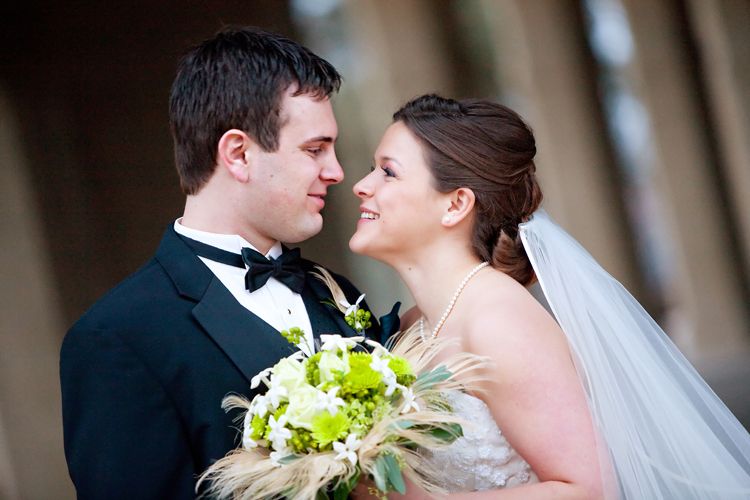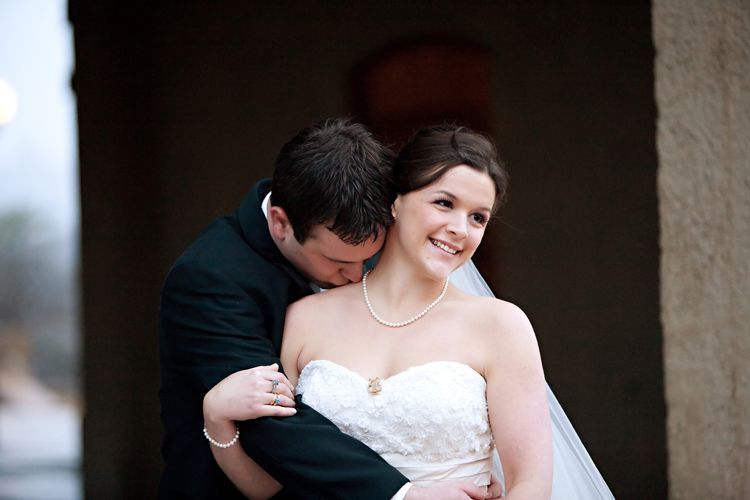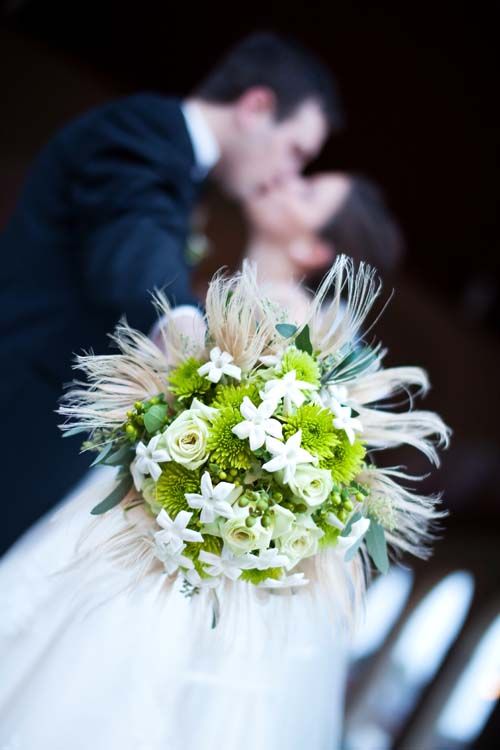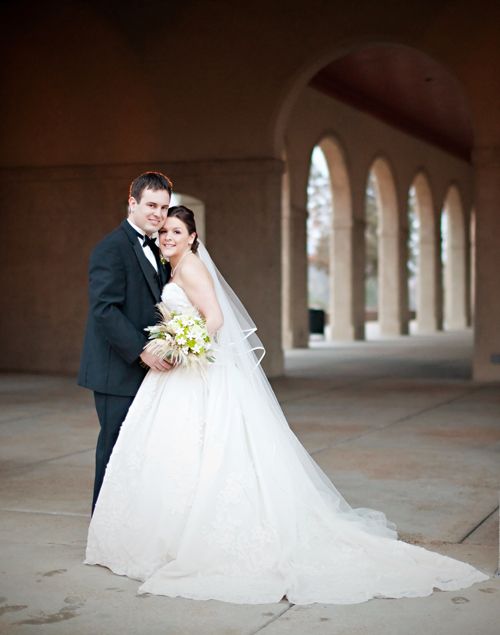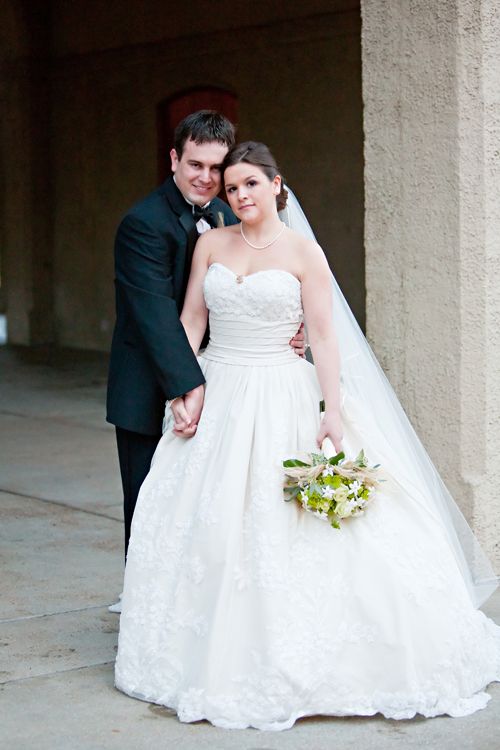 Images courtesy of SjMacky Photography
From the Bride:
Most of the details that mattered to me on my wedding day were heirlooms or traditions and I can't compare them to one another. I wore my mother's wedding shoes down the aisle when mine broke and wore the same pin that sixty of the women in her family have worn on their wedding day (pictured in Part One). I used my grandmother's cake server and sobbed into her handkerchief during my vows. My grandfather married us. My mother surprised us with a trombone quartet playing "All you need is love" as our recessional. I loved our grooms cake, our regular cake, our centerpieces, our buffet, the lighting in the room, my bridesmaid's outfits, my vows, Colin's vows…and I could go on and on. Am I allowed to say that I loved everything?
The one thing I will always remember is turning the corner to walk down the aisle. I just remember feeling like the whole world shrunk down to just me, my dad and Colin. I know that some girls say the walk down the aisle goes by quickly but I feel like I remember every step.
The best advice I can offer is to not sweat the details. They're important, but you really should asses WHO they're important to before you let them take over your day. Will your guests mind if your napkins aren't monogrammed? Probably not, and neither should you. The best planning decision I made was to hand the reigns over to my mom near the end. She tied up all the loose ends, made all of the decisions about the little details (where should the votive candles be placed? What will our recessional music be? Etc etc) and on the wedding day, I literally didn't know enough information to be upset about anything that went astray. It was wonderful.
Wedding Coordinator: Yara Holt, Bridal Horizons | Photographer: Sara McDermott, SjMacky Photography | Ceremony: The Jewel Box in Forest Park | Reception/Catering: Trolley Room, Forest Park Visitors Center, Catering St. Louis | Wedding Dress: Justin Alexander, Normans Bridal and Jewelry | Cake: Encore Baking Company | Invitations/Paper Goods: Self-designed and made | DJ: Michael McDurmont
3 Comments
12:35 pm

on

August 12th, 2010

12:58 pm

on

August 12th, 2010

7:45 pm

on

August 12th, 2010