Seeing as I'm not a veil-person, I encourage brides to embrace the hair piece. You don't have to be a bride by wearing a veil. Brides take on many different forms. So opt for a hair flower, or fascinator  – it'll be okay (but know, that if you want to wear a veil, that's perfectly fine and beautiful, too!).
Maybe you're a headband gal?

Or a flower gal?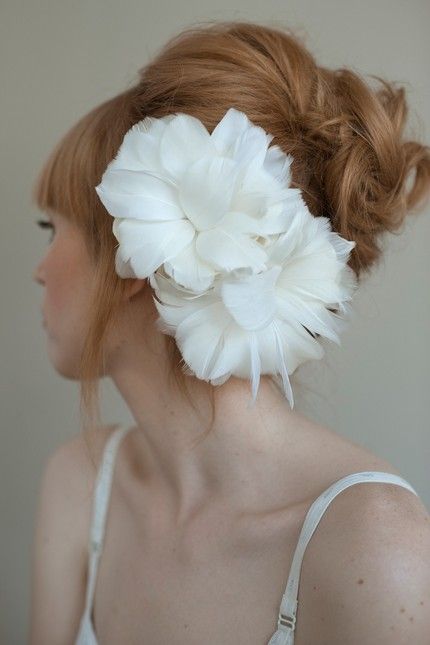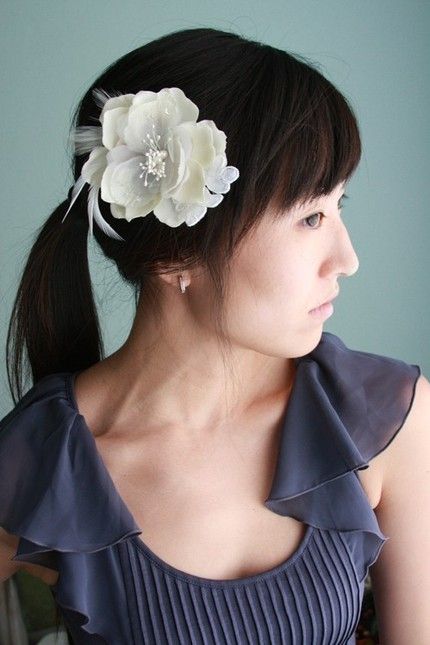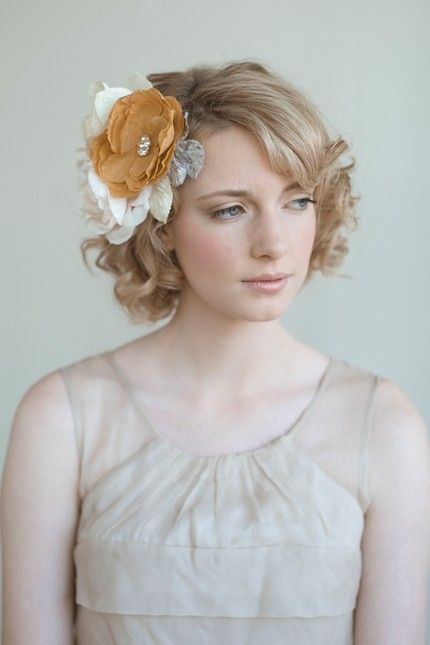 Images via Twigs & Honey
Either way (flower, headband, veil), it'll be gorgeous. BUT be sure to find the one that fits your personality and your wedding day style. What is your hairpiece preference?
4 Comments