I love when brides push the envelope. A little rock n' roll, a little rebellion. So much personality.
Case in point: Amanda and Ben were wed at the Bay Pointe Inn in Shelbeyville, Michigan.
And, as part of their "big finale" the two decided to take the plunge. Right into wakeboarding. Amanda in her gown and Ben wearing his full suit.  Don't believe me?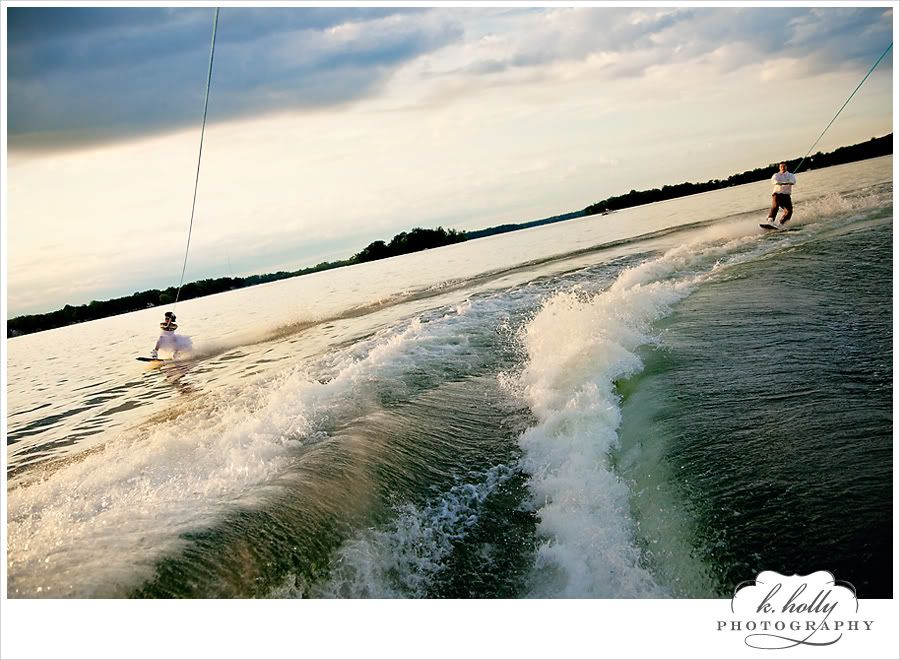 Images courtesy of k. holly photography
For one, I suck at wakeboarding, so this would never happen. But, it does make me wish we were getting married in the mountains so the Pilot and I could snow ski/snowboard in our attire. Would be fun!
And, kudos to Kristen for capturing these photos!
8 Comments