So, the pilot happens to be from Springfield, Illinois – you know home to this guy. There is a ton of history, plus a plethora of locations for great photo opps all throughout the city.
This Midwest couple, Kate and Jeff held a classic and timeless soiree, with nearly 500 guests. Their ceremony took place in one of the largest cathedrals in Springfield, The Cathedral of the Immaculate Conception.  And, the reception was held at The President Abraham Lincoln Hotel and Conference Center.
The Outfit: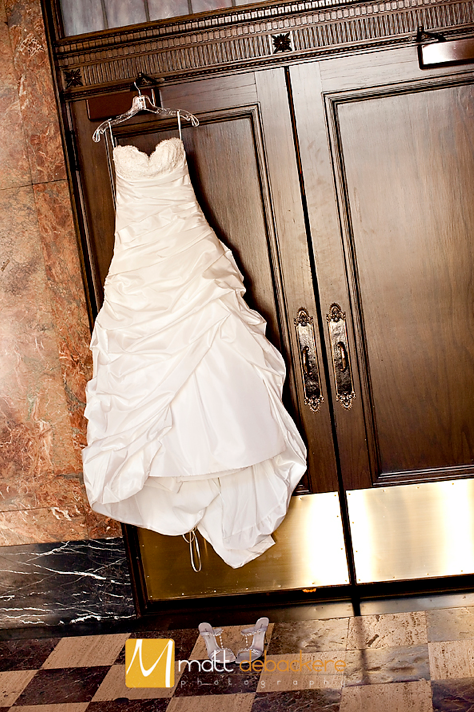 P dot S – How fab is that dress shot? This totes beats the hang the dress from the ceiling photo.
The Bride: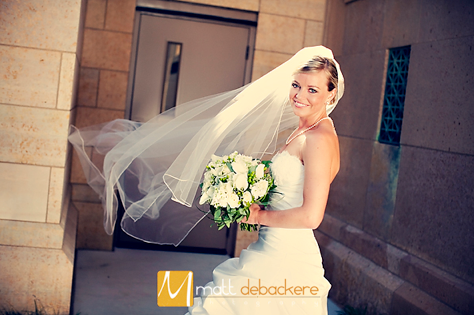 The Entourage: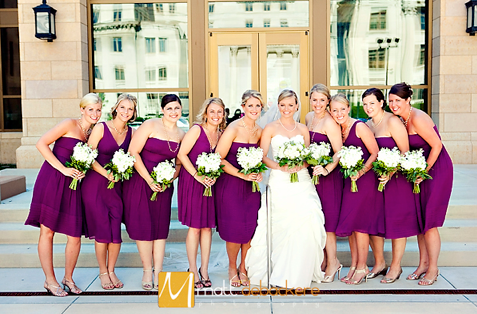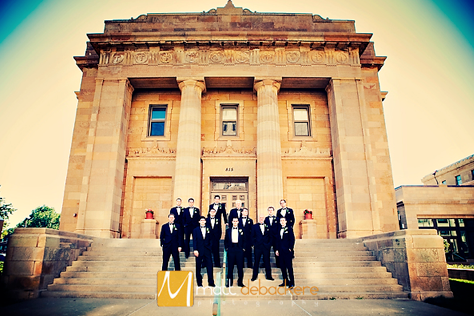 The Ceremony:

The bride's dad purchased and restored a 1928 Plymouth as their mode of transportation. It also happened to be their getaway car. And thanks to local bride blogger Meagan, I learned that this oldie is available for rent in Central Illinois – what a great little gem to use for your wedding!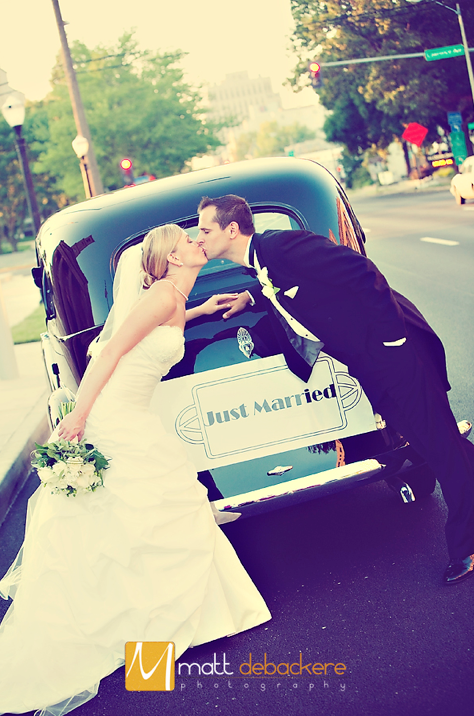 The First Dance: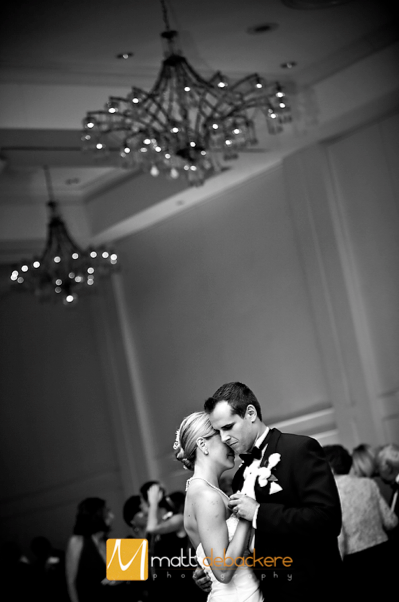 Images courtesy of Matt DeBackere Photography
7 Comments