I spent yesterday afternoon pawning over the perfect pair of shoes to share, when one of my favorite bloggers, Maggie (and former blogger bride) reminded me of the fantastic shoes from her wedding. How could I forget about these nautical beauties, worn by Maggie's bridesmaids?!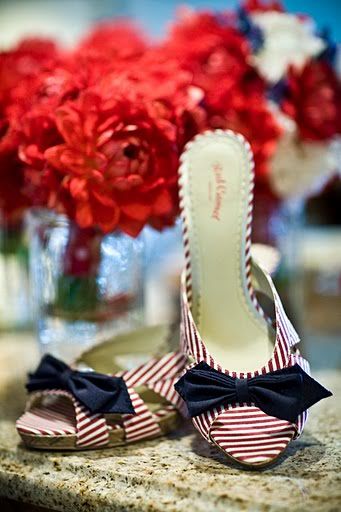 Image courtesy of Beach Productions
For more Tuesday Shoesday goodness, hop over to Swatchbook Weddings, Simply & Forever, SWOONOVERIT, Meant to be Sent, Gwyneth Paige, Life in the Super Burbs, Slice of Lime Design, Lauren Kelly Events, April Foster Events, Jan Schill and Weddings and Pretty Things!
15 Comments