It's not the first time (or even the second time) I've encouraged it.  There is just something more intimate and real about engagement photos, or any photos for that matter, taken at home. It puts you and your significant other in a more true environment.  And, even though some of the photos (or even most) are staged, you're comfortable because you're at home.
Justine Ungaro shared this adorable sesh on her blog not too long ago, that features a great couple, with some fun "role playing" shots (and I'm not talking that kind of role playing).
This next grouping is probably my favorite of the bunch. It just feels so much like "home" to me, and very real.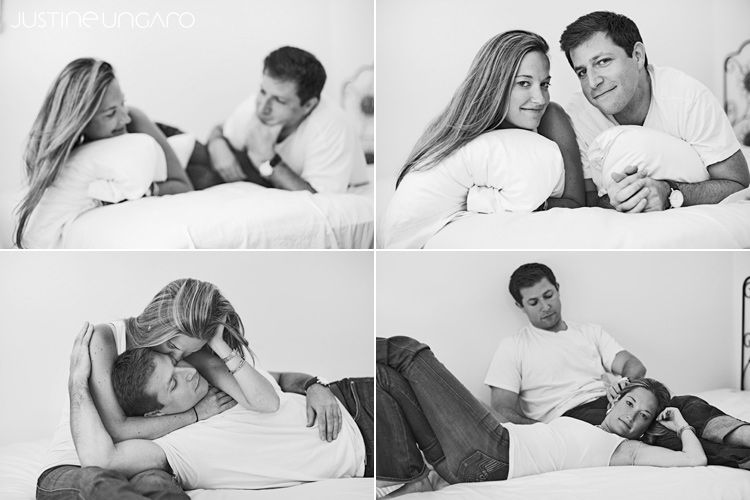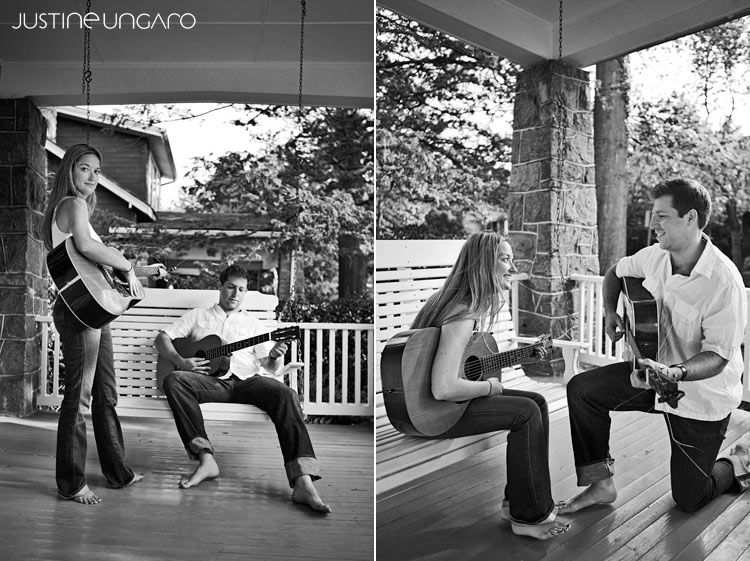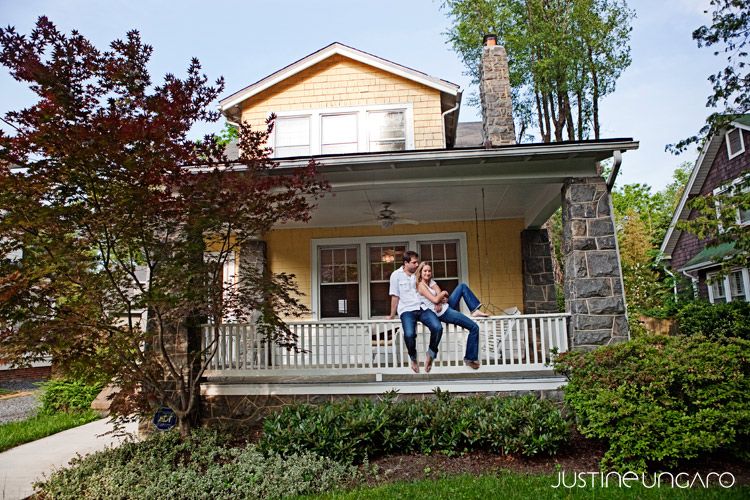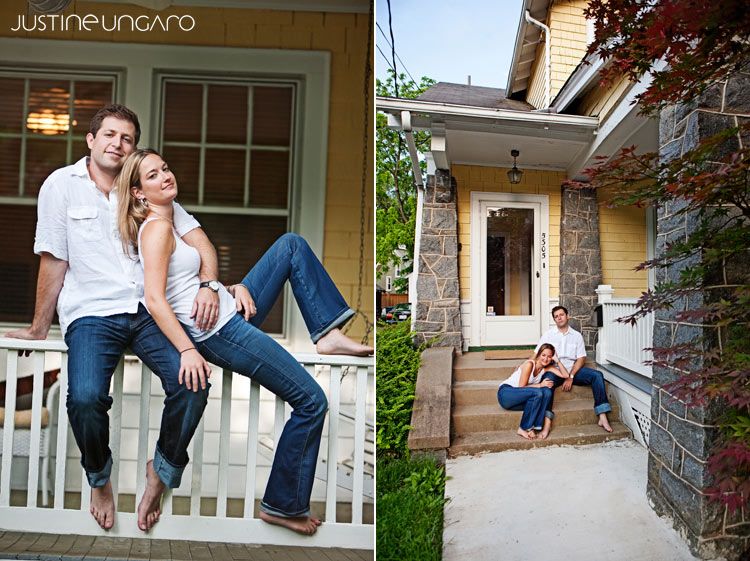 I just love the humor behind the second shot in this group of three. Her in the background downing some of that champagne is killing me.

Images courtesy of Justine Ungaro
2 Comments
8:33 am

on

June 21st, 2010

8:57 pm

on

June 21st, 2010