When you live in a big town, you usually see a ton of photographs from all of the city's big landmarks. Take St. Louis for example.
A good majority of weddings take photos in front of the Arch, Busch Stadium, in Forest Park, Tower Grove Park and in Kiener Plaza.  But, why not try to be different. Choose a location that's unique, fits your personality (and your SO's, too).
Darci over at With This Ring shared this gorgeous Chicago wedding not too long ago. The bride and groom took portraits at the site of their reception venue. But, this venue was not your normal reception setting. There was no hotel ballroom in the middle of the city.  They danced the night away at the Danada house, which had stables and a paddock with horses. The perfect backdrop for a dreamy set of photos. See for yourself.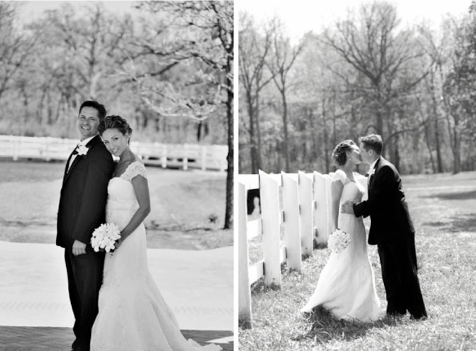 Images courtesy of Deonna Caruso Photography via With This Ring
2 Comments
11:19 am

on

June 14th, 2010

9:20 pm

on

June 14th, 2010