We all love a good first kiss photo. It's that first moment of your "married kiss," and everyone always whips out their cameras to catch it.
But, as a bride and groom – don't forget to freshen up.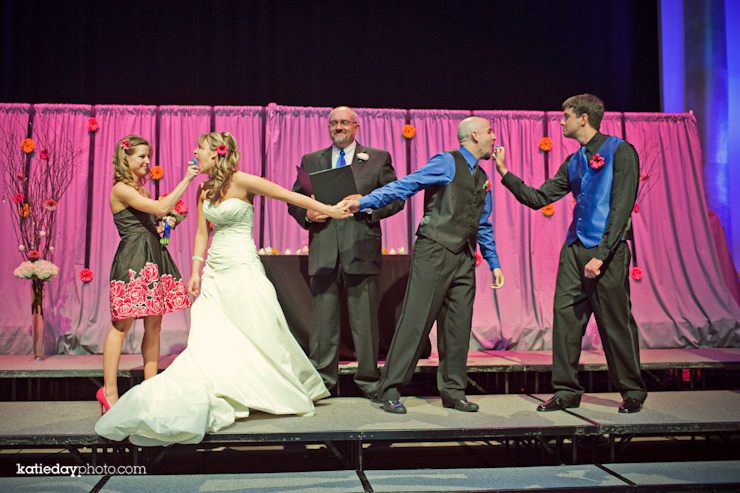 And, of course – that moment got a pretty good reaction from the crowd.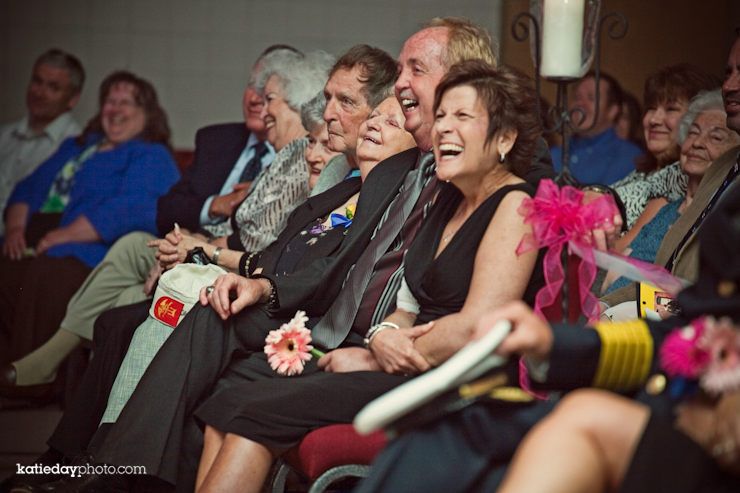 Images courtesy of Katie Day Photo
5 Comments