So, you're busy planning away. You have come up with a good idea. One that is "outside the box." One that will wow your guests. One that makes your wedding unique.
But, then someone crushes your dreams with one little comment: "You can't do that."
To all of the naysayers, the bridesmaids, the groomsmen, the moms and dads, the grandparents who tell you brides and grooms that your idea is "breaking wedding tradition," tell them this:
There are no rules. Traditions are what are important to you. Not what everyone else is doing.
This means:
Brides can wear a colored veil (or no veil at all for that matter).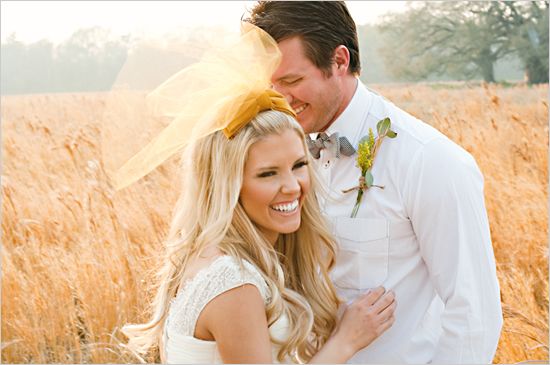 Image courtesy of Trent Bailey Photography via Wedding Chicks
Dogs can tag along at the ceremony.


Image courtesy of Gomez Photography via Wedding Chicks
Groomsmen don't have to wear a tux.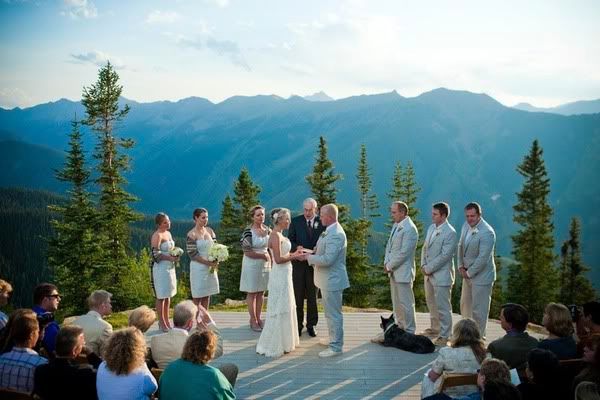 Images courtesy of Dreamtime Images via Style Me Pretty
Your cake icing can be colored and not white. You can see the groom (or bride) before the ceremony. You don't have to have the same number of bridesmaids and groomsmen. Your bridesmaids can each wear a different dress. Hell, you don't even have to have a wedding party.
Just remember: Make your wedding what you want to. After all, it is your wedding. I understand your parents may be helping to pay, but at the end of the day it's your wedding, not theirs. Add the details that are personal. Stop worrying what everyone else will think. Forget about what is "in" and "hot."  Make it what you (and your significant other) want.  And most importantly, you don't have to follow the rules.
10 Comments