Adding color to your bouquet is one of the easiest ways to add a pop of color to your wedding day look. Many brides still seek the traditional white bouquet, but opting for color instead brings a new level of dimension to the party (well, your attire).
While a white bouquet is gorgeous, it can get lost against your white dress. So, why not carry a little color, and let your bridesmaids carry white instead. The white bouquet will complement their colored dress. If you had them carry a colored bouquet, it could easily get lost against their dresses.
After all, it is the bride that should be the center of attention (and, the groom, too).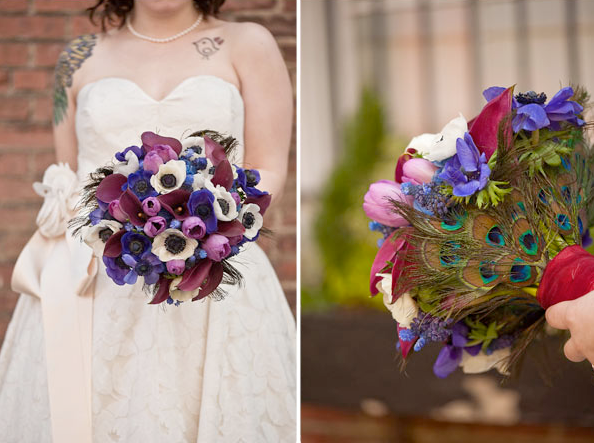 Image courtesy of Julia Newman Photography via Ruffled.
6 Comments