My fab friend and photographer, Lisa Hessel posted some seriously awesome photos from a wedding she recently shot. I cannot wait to share them all, but in the meantime, I HAD TO share these two.
Carl's Drive-Inn is a local fave hot spot. I was surprised to hear when I found out not too many people know of this delish spot (which is totes unfortunate). It also happens to literally be down the street from where I live (I'm talking within walking distance people). If you're look for delish diner food and awesome homemade root beer, Carl's is THE place to go.
The bride even had these awesome aprons made for the wedding party so they could eat without making a mess. You have no idea how jealous I am of this idea right now. My mouth is watering.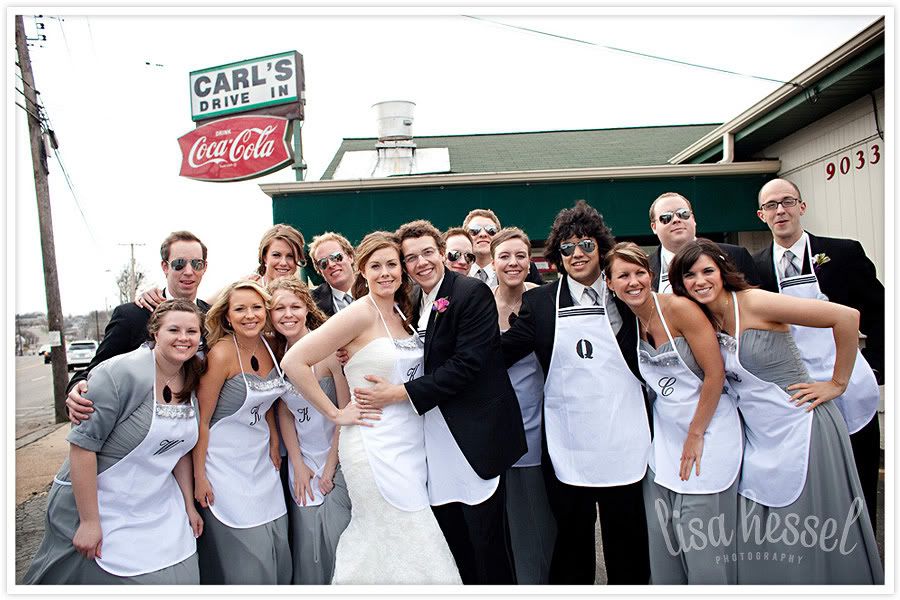 Images courtesy of Lisa Hessel Photography
6 Comments