So, let's face it. Not all of us want to search high and low for a Gocco – especially since they are no longer in production. And, well, not everyone has the resources to have a ton of custom cocktail napkins printed.
Julianne Smith, better known as The Garter Girl, recently held her launch party a few weeks ago. She wanted custom cocktail napkins, but didn't want to pay the price. Stephanie at Couture Parties clued her in on a little secret:
Rubber Stamp
So, how does it work?
Design (or use your logo) a custom graphic and have a custom rubber stamp made.
Buy cocktail napkins in the quantity and color(s) of your choice.
Buy rubber stamp ink.
Begin stamping away – allowing plenty of time to dry!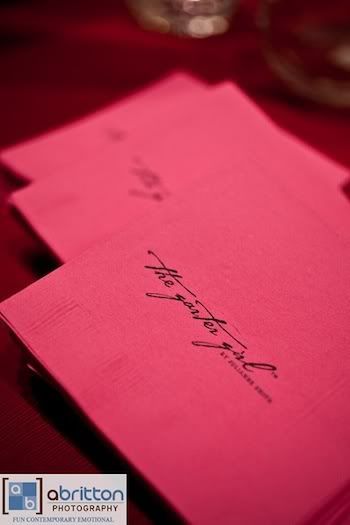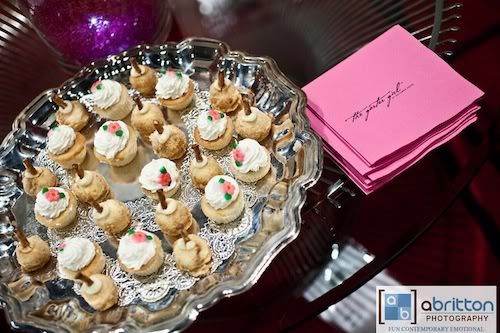 Images courtesy of A Britton Photography via The Garter Girl
A big congrats to Julianne for her launch. If you are not familiar with her garters – go check them out now! (I have featured her work in the past, because, well, she does awesome work)!
5 Comments