While DIY is not in my blood (well, it is a little), I love when a bride can truly harness her creativeness and put together a great project.  I only recently stumbled upon these invites, which were originally featured on the bride's blog, and then on EAD Weddings as the EAD DIY Project Contest held back in 2008.
At each step of the process, the bride really paid attention to detail, but I what I love the most is how she packaged it all together (with the help of friends, of course).
The invite and all of the enclosures were placed inside a handmade pocketfold.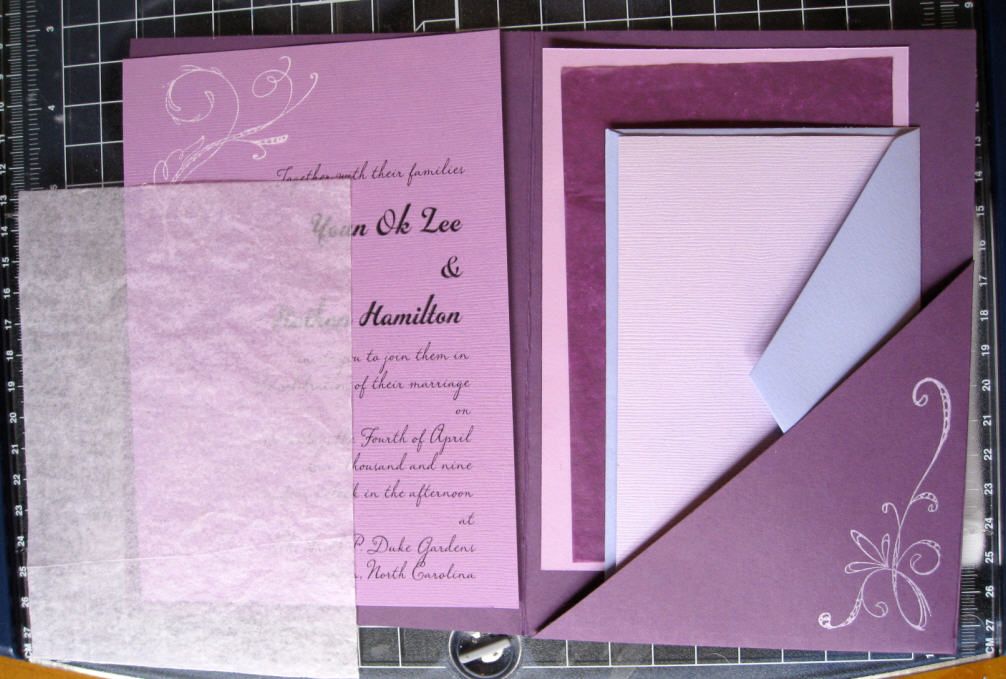 Plus, the bride glued a doily to the back of the pocketfold, and tied it all together with ribbon and a die cut circle with her and her fiance's first initials.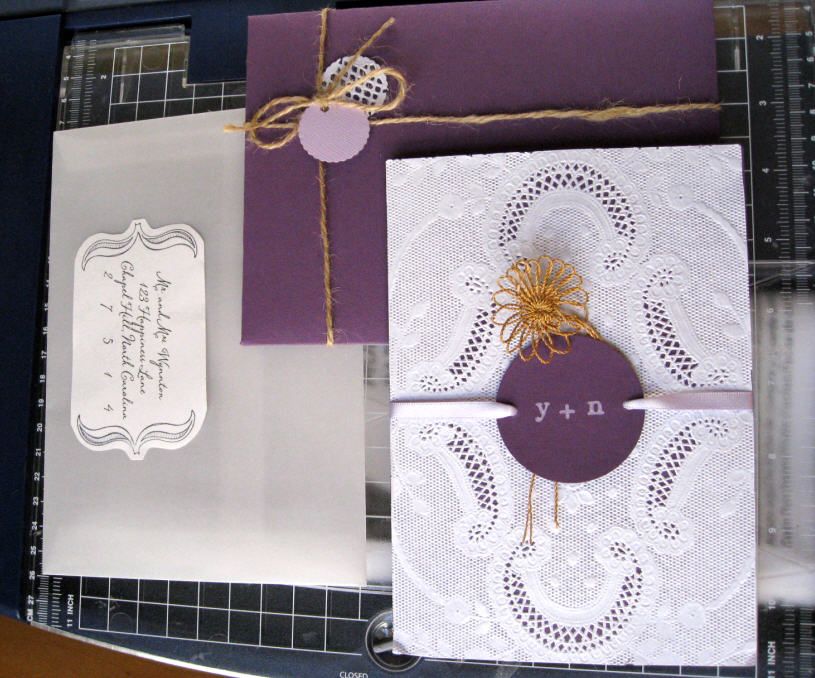 Those pieces were placed inside a purple envelope that was tied with twine and a few die cut circles, and the entire invitation suite was packaged into a vellum envelope (which I seriously love).  She used a custom cut sticker on the front for a mailing label.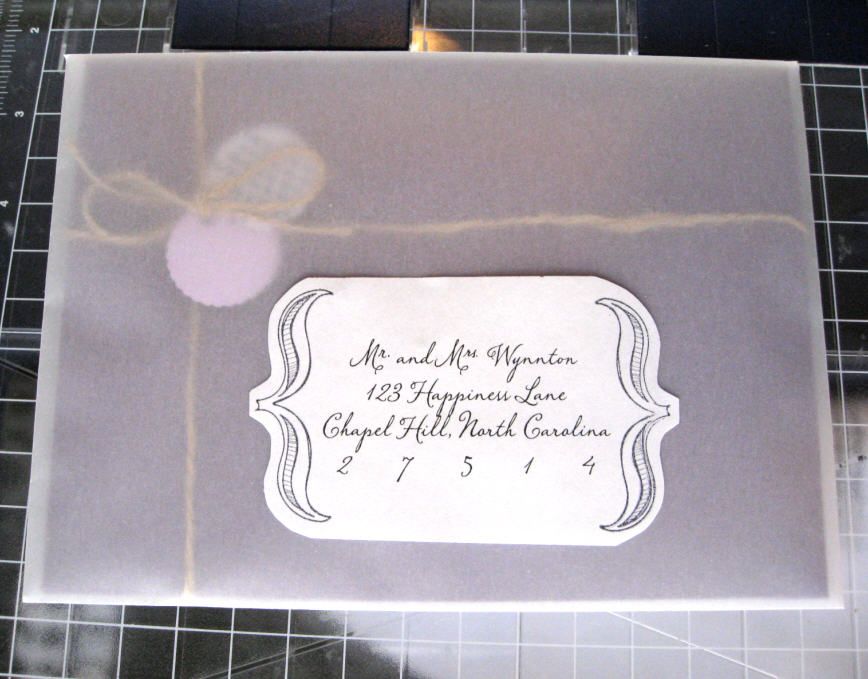 All images courtesy of Lee & Hamilton Wedding via EAD Weddings
And, as ambitious as the project may have been, her hard work definitely paid of.  How can you not appreciate that?
2 Comments
2:48 pm

on

April 1st, 2010

1:57 pm

on

April 7th, 2010