I'm type A (in case you're wondering), so the details are pretty important to me. And, while details are not important to everyone (which is perfectly okay), it really is the details in a wedding that help bring everything together.
See this gorgeous bouquet?
It ties in nicely with these pillows featured on the bride and groom's chairs at the reception (the wheat).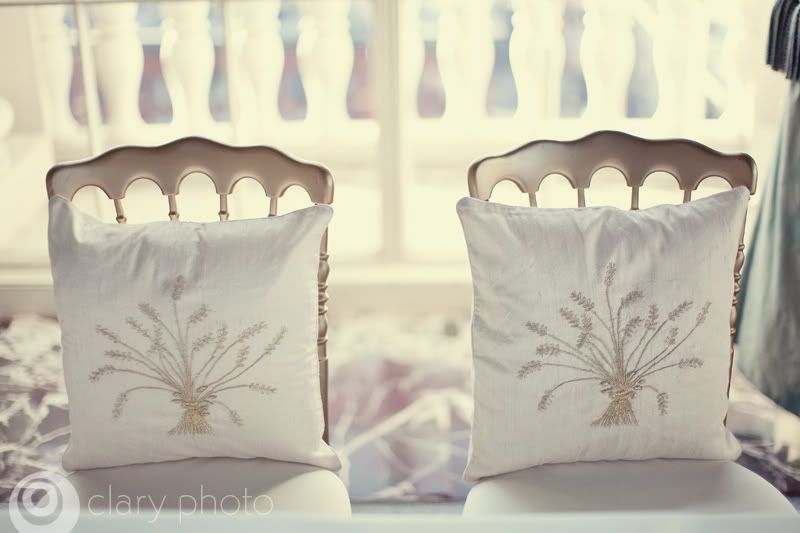 And, work great with the place card holders (pine cone).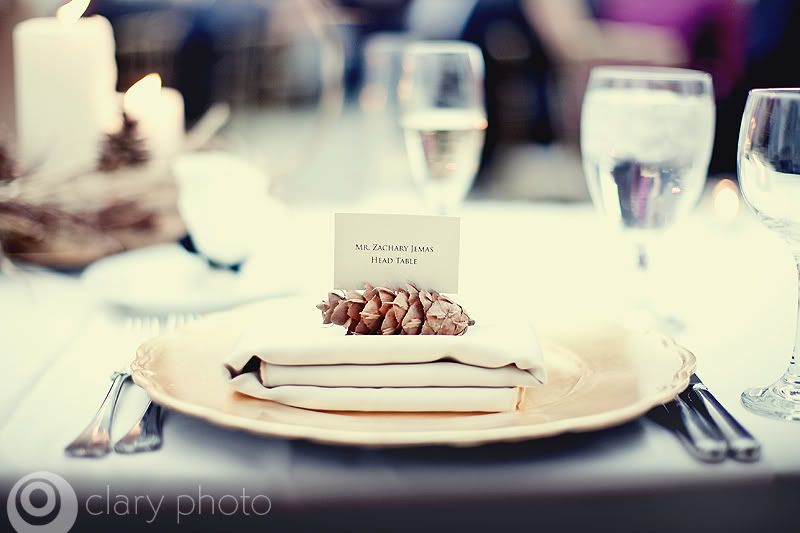 All images courtesy of Clary Pfeiffer Photography
While most guests won't outright notice each minor detail, they will notice personality and cohesiveness. And, I'm definitely not suggesting spending a fortune on your wedding, because, at the end of the day, you don't truly need to.Just  take the time to plan out the details – make sure they make sense for the wedding, and for you and your significant other, as a couple.
2 Comments
4:25 pm

on

March 5th, 2010

8:59 pm

on

March 8th, 2010