When I first saw these on iDIY, I assumed they were printed just like Miss Cowboy Boot's map.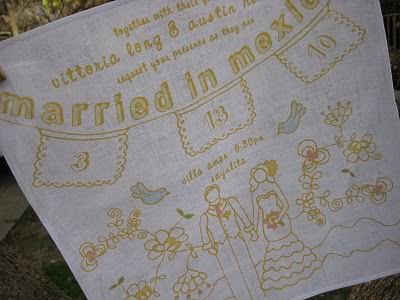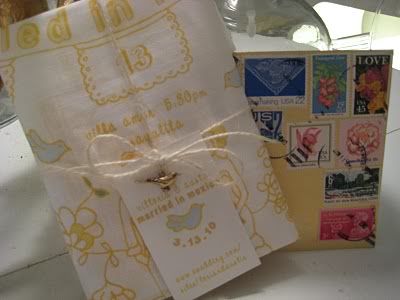 I mean, the yellow is rich and the detail looks great. I was pretty sure they were screen printed, or maybe even Gocco'ed. But, better yet, they were printed at the bride's home, on her ink jet printer. Wha?! Yeah, that's right.

Images by tulle and feathers
By using a technique that involves ironing freezer paper to the back of the handkerchief, you can print directly on fabric using your ink jet printer (so long as it is not water resistant).
You can visit the bride's blog for more details.
3 Comments
2:35 pm

on

March 1st, 2010

8:17 am

on

March 2nd, 2010

11:22 am

on

March 2nd, 2010