So, it happens to be a little known fact that I'm not a fan of lace on wedding gowns. Let me clarify. I'm not loving on the lace gowns (for me). One of my really good friends got married a few weeks ago, and her gown was a gorgeous, lace Justin Alexander gown. She was radiant. But, if you put that gown on me, I would not be a happy bride.
I digress.
It's Bridal Market Week in Chicago, in case your unaware.  Some of the top designers are showing their designs for Fall 2010 and Spring 2011. And, I happen to fall in love with this beauty.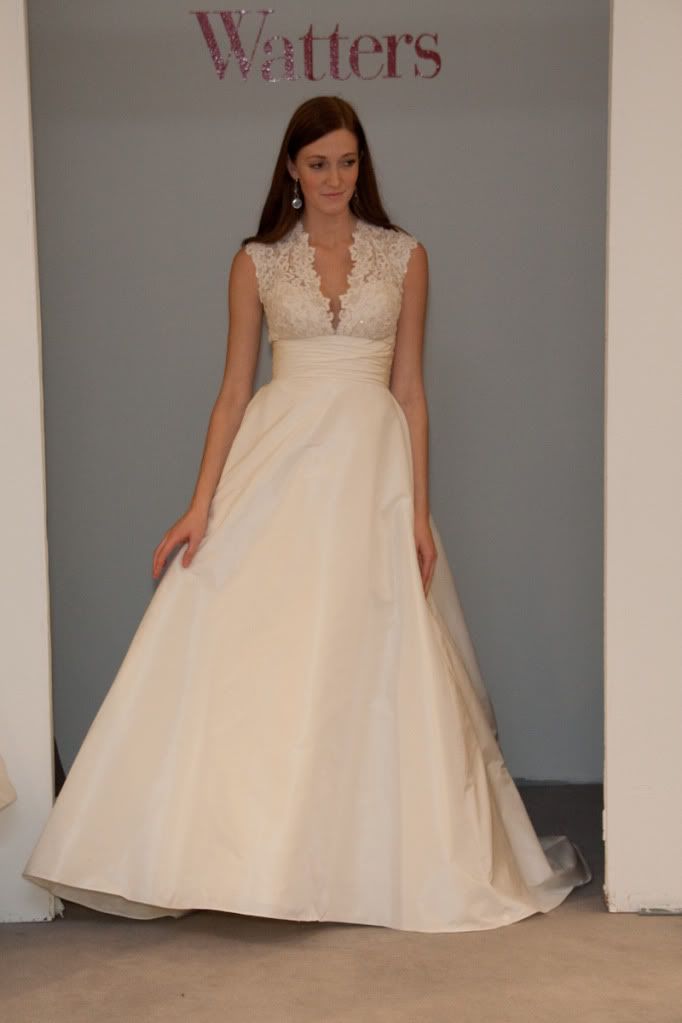 And, I happened to adore this one, too.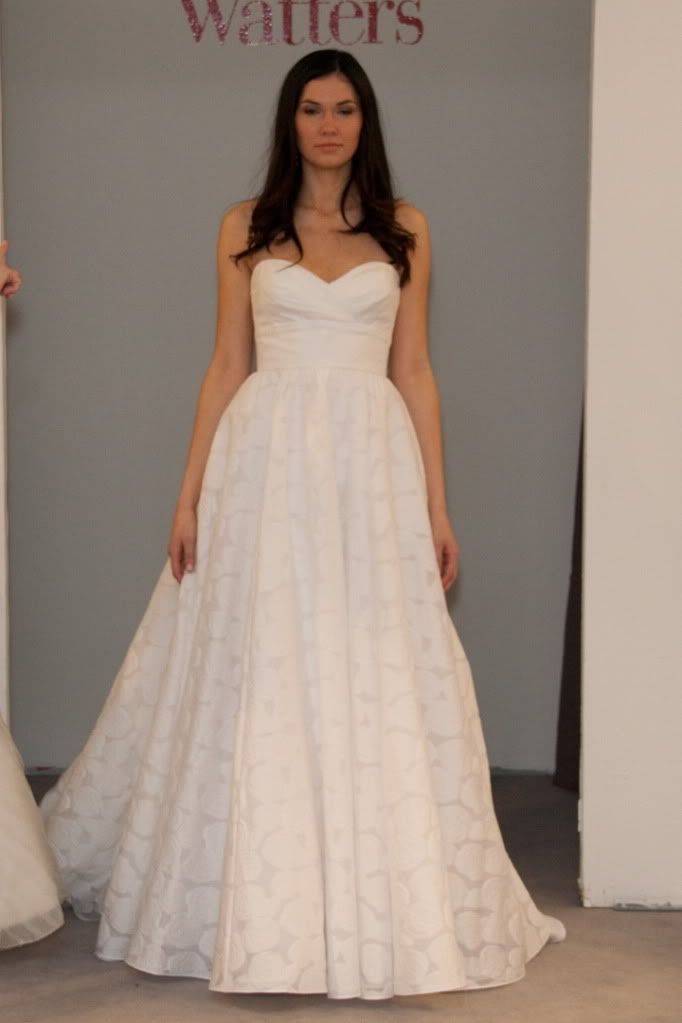 Images courtesy of Project Wedding
It may have to do with the fact that my gown is by Watters, but the silhouettes and chicness of these gowns have me swooning like crazy.
Just wait until Bridal Market Week in New York. Swooning will be way over the top.