We can't forget about the dress. Sara was able to really customize this part of her wedding, and follow it up with a fun (semi) Trash the Dress at the City Museum.
From Sara
I bought my veil for $20 on eBay; I was appalled by the prices of these things in the bridal shop. My friend's mother (as a wedding gift) made my hairpiece – It was stunning.
Images courtesy of Kevin Martini-Fuller Photography and Danny Reise Photography
After the wedding, I still wasn't quite ready to give up the dress. Katie Roberds and I spent an unseasonably warm winter day at the City Museum after the wedding. It was a blast and I have some really beautiful photos to boot!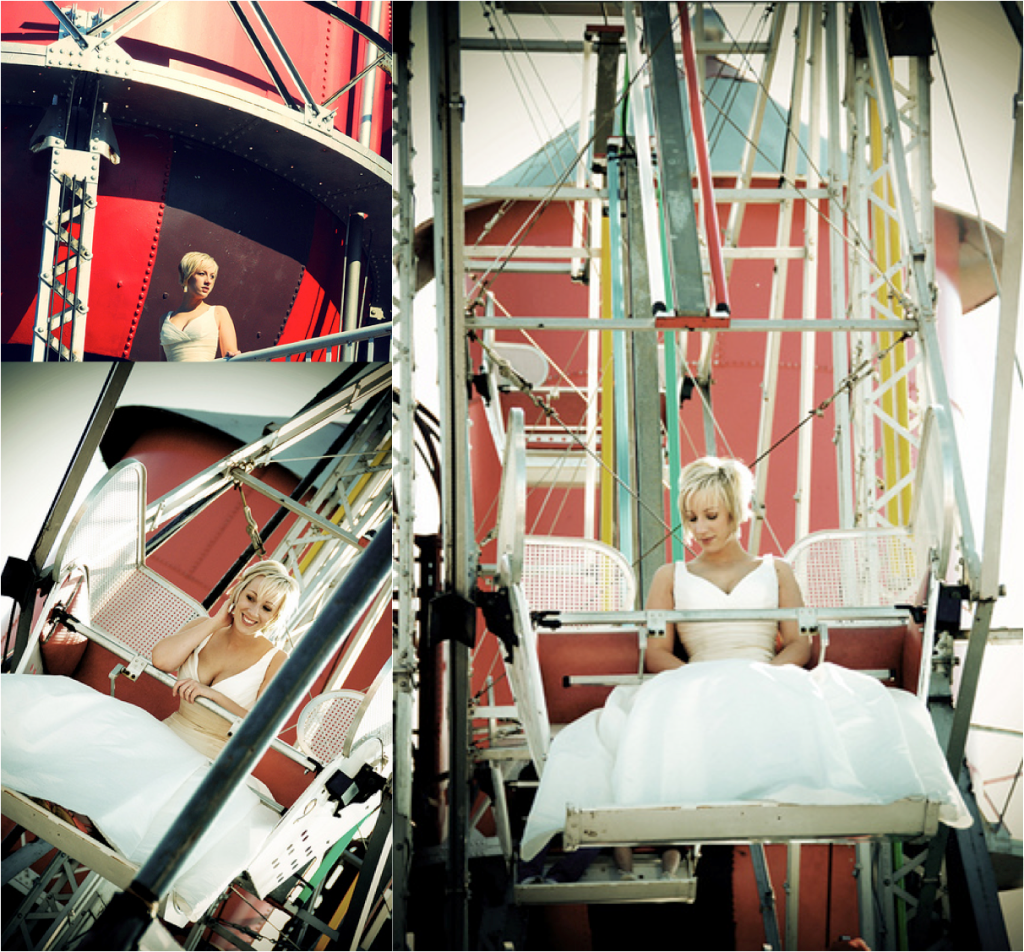 All trash the dress images courtesy of Katie Roberds Photography
I think I tried on 100 dresses. I was getting discouraged… until one fateful day at Clarice's Bridal on Hampton. The staff was incredibly nice and described to me how the dresses can be customized. Which only makes sense… if you are ordering a dress so it can be "custom made for you," why not get it EXACTLY how you want it? My Casablanca gown had a full order page of changes (no beading or buttons, different neckline, different type of pleats on the skirt, corset back, etc.) and I was as happy as a clam with the results.  And, I happen to be selling it for one lucky girl on Bravo Bride.
Image courtesy of Kevin Martini-Fuller Photography
6 Comments