The first ever Landlocked Bride Real Wedding feature comes straight from a St. Louis bride herself.  Sara contacted me expressing interest in sharing her Midwest soiree, and I couldn't not share it with you all.  Instead of me trying to tell the story, I will be letting the brides tell you the stories.
From Sara
Getting ready was a really great and special time with my mom and sisters. I was calm and relaxed. We all did our own makeup. My friend and hairstylist came to do our hair. As soon as my mom laced up my corset, it hit me. I was so freaking excited to see Dustin and felt so beautiful I started jumping on the bed. So. Much. Fun.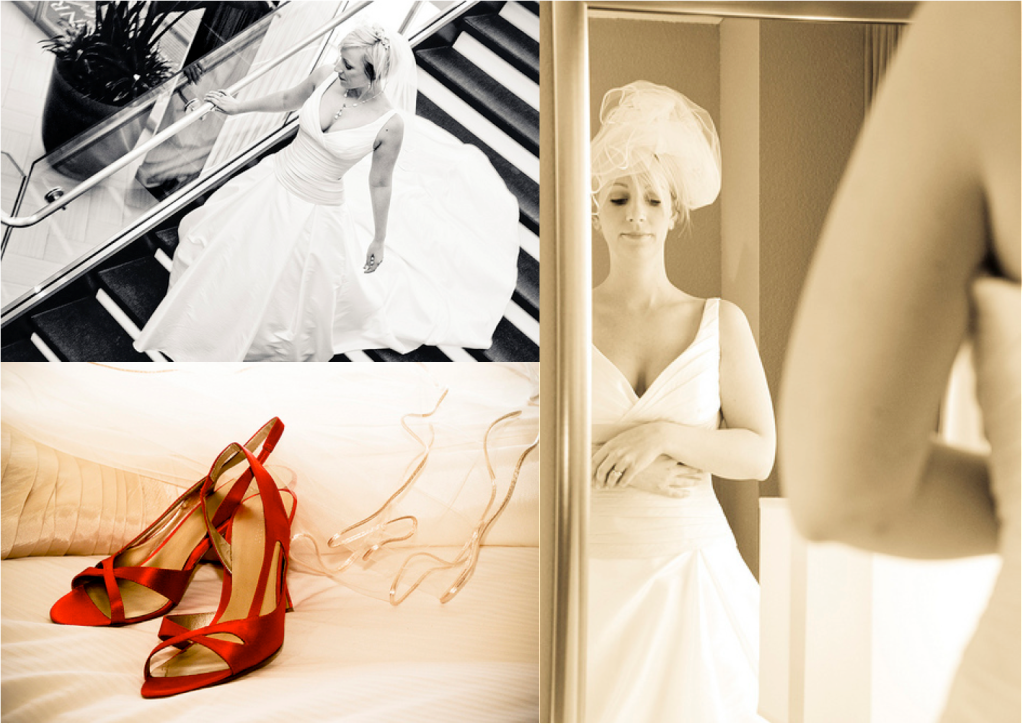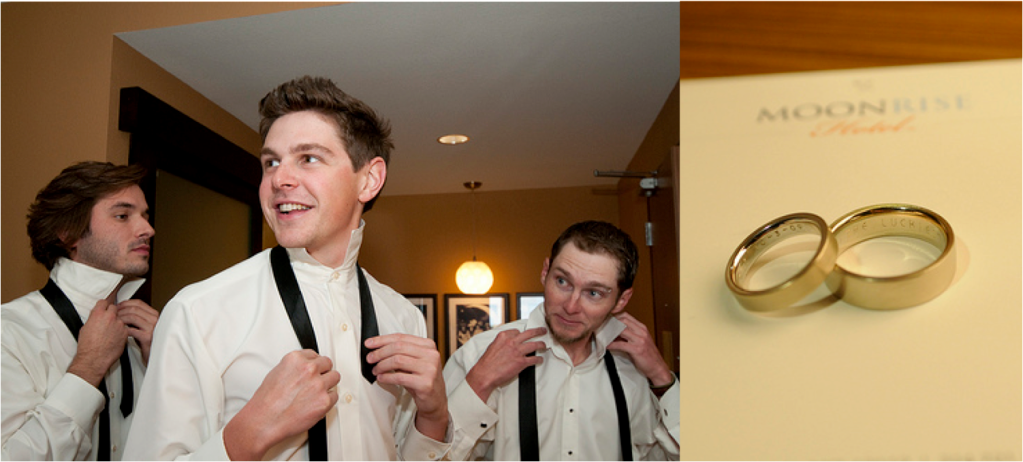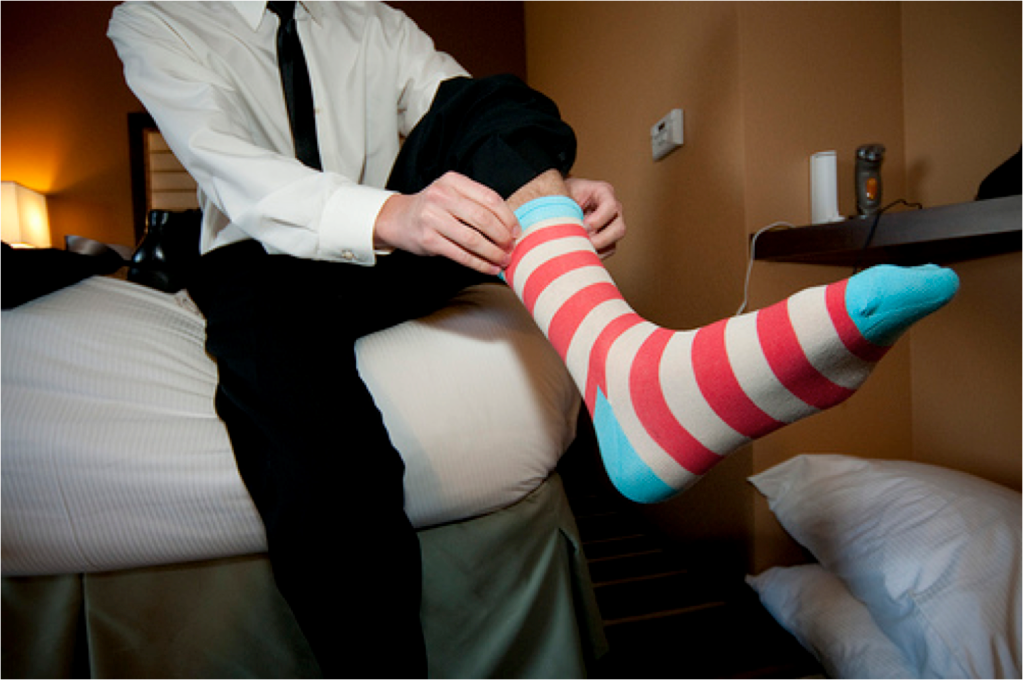 Our ceremony and reception took place at The Rialto Ballroom, which is on the top floor of the Centene Center for the Arts and Education in Grand Center. The over-sized patio was a perfect fit to have our ceremony for 150, and guests could file straight into the ballroom for the reception. We didn't fully realize till we got the photos back how great the city skyline looked from up there. Very Urban Chic.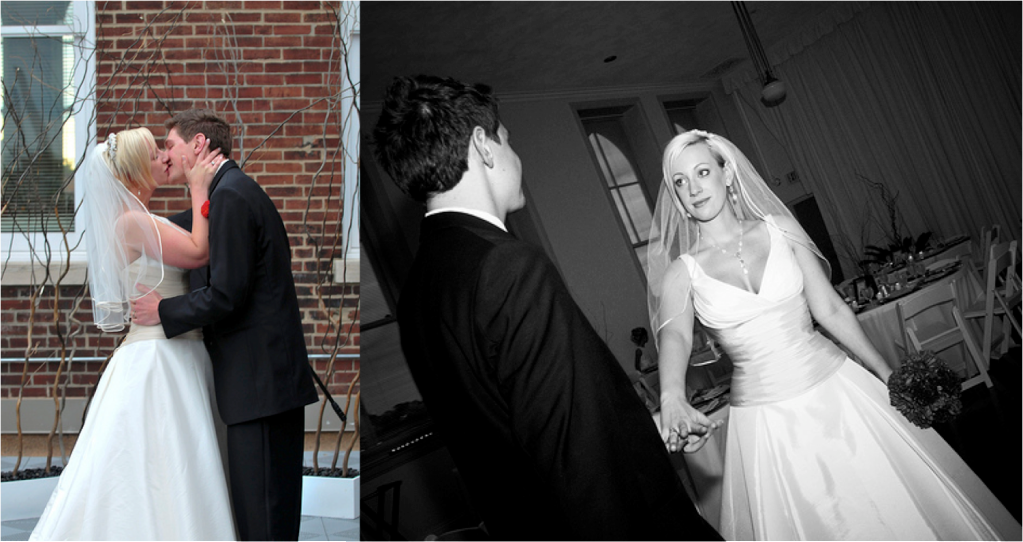 We rented a photobooth for the evening and asked each guest to leave one for us for our guestbook and take one home (which also doubled as their favor). The images were priceless. Something about closing that curtain while the flashes are firing off really makes even the most reserved of guests come out of their shell. And, we made little buttons to go on each place setting. Each one was unique with the same phrase "I love you more than…" I love you more than Family Guy. I love you more than cotton candy. I love you more than Fredbird. I love you more than Vespa Scooters. I love you more than full moons…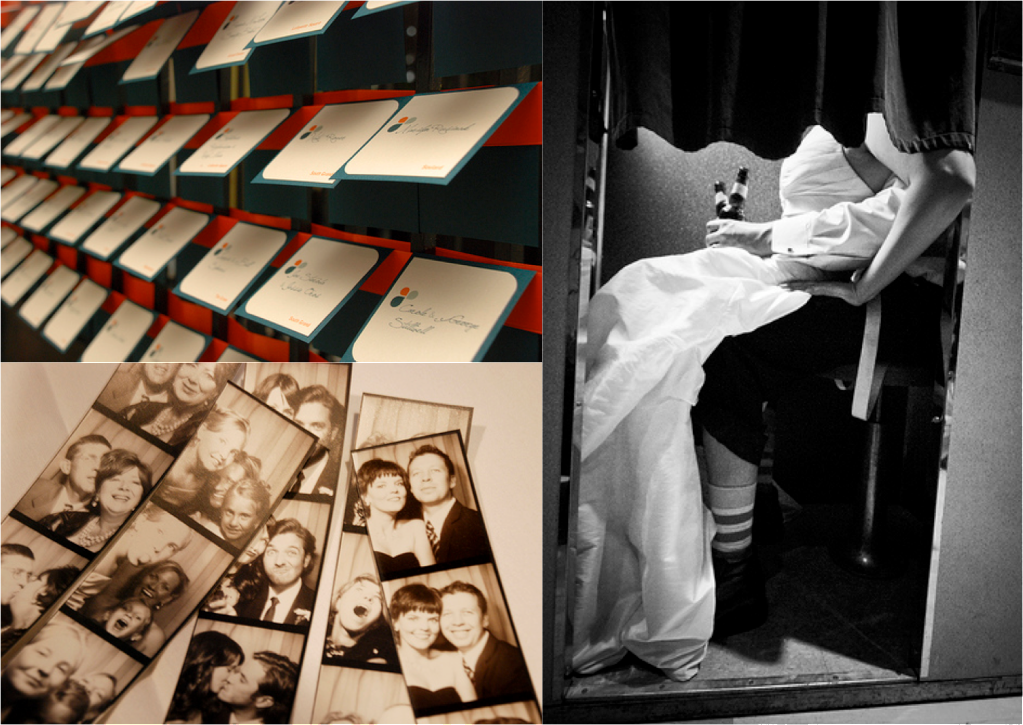 All Images courtesy of: Kevin Martini-Fuller, Danny Reise and Katie Roberds
6 Comments