Not only has it been cold in the Midwest, but I haven't seen the sun in I cannot tell you how long (literally).  I used to wear my sunglasses on my drive to work every morning (thanks to sunshine slowdown, for those of you not familiar with morning commutes here in town), but they have been on the table for a couple of weeks now.
I don't know where I was when this picture was taken, but our fabulous wedding photographer (who I cannot rave enough about – love her) managed to capture the sun on a Winter afternoon.  Lucky her.  It may have been cold outside at the Citygarden, but the sun graced her presence (and that of that cute couple).
I digress.
I hope you are staying warm on this cold Saturday, Winter day.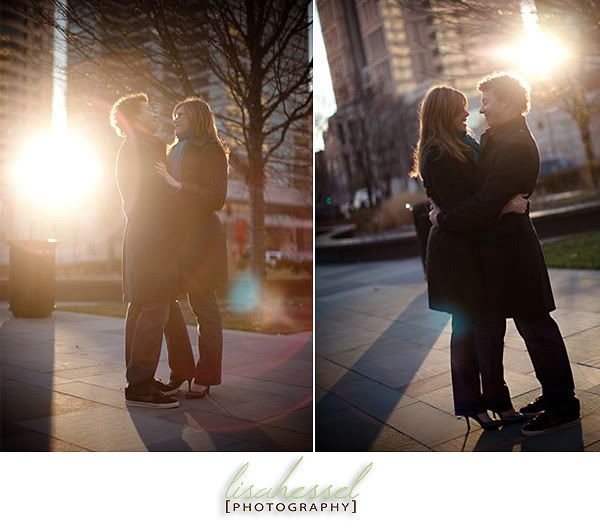 Image courtesy of Lisa Hessel Photography
2 Comments
10:21 am

on

February 13th, 2010

8:59 pm

on

February 14th, 2010