Wedding signs are clearly a new trend.  You'll find them all over Style Me Pretty and other wedding blogs, so it's no surprise that there are a million different variations on them.  I found this one thanks to Cyd over at The Sweetest Occasion.  Since I work at a design company, I have developed a love for typography.  I already have a sad (or crazy, however you look at it) obsession with fonts, so it should be no surprise that I love this sign.  And, I realize, most of what I feature on this blog I love, but I wouldn't feature it if I didn't love it!
The sign was made using nails and string. I really do remember doing something similar to this in elementary school, but we didn't exactly make letters. I'm pretty sure we made something simile like a circle. We were still figuring out our cursive lettering, so I think sticking to shapes was a safe bet.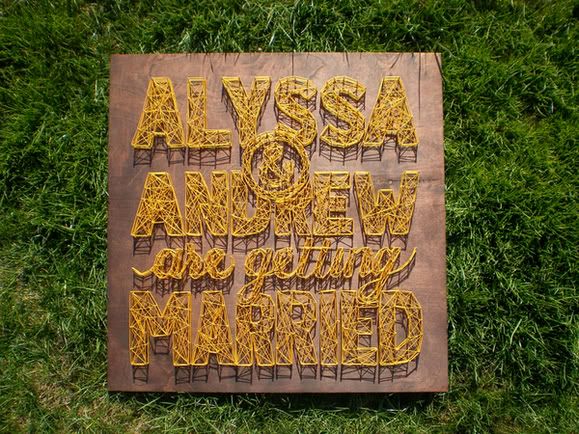 The yellow string really pops on this sign, plus, it is definitely something unique and classic enough that could be hung in the home after the wedding. A great way to remind you of your wedding day.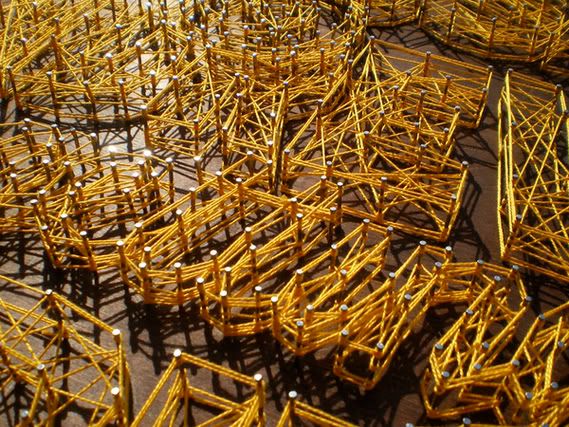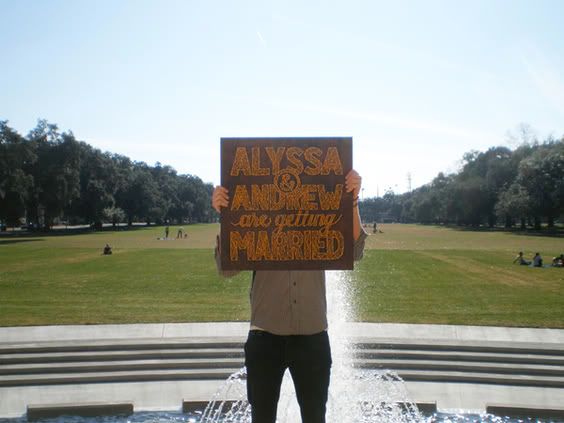 All images courtesy of Kyle Read via The Sweetest Occasion
5 Comments