A friend of mine recently forwarded me this great Etsy find – Pinwheels. I'm sure most of you are familiar with pinwheels, and even their use in weddings. Most of the time they are used during a ceremony exit, or somehow incorporated into the reception decor.
However, this Etsy seller, Rule 42 makes large pinwheels, which are to be used instead of a bouquet. While this concept is not doable for all weddings, it's great for the kitschy outdoor wedding.  They come in fun colors and great patterns.  Plus, you can even have coordinating 'bouts made for the groomsmen.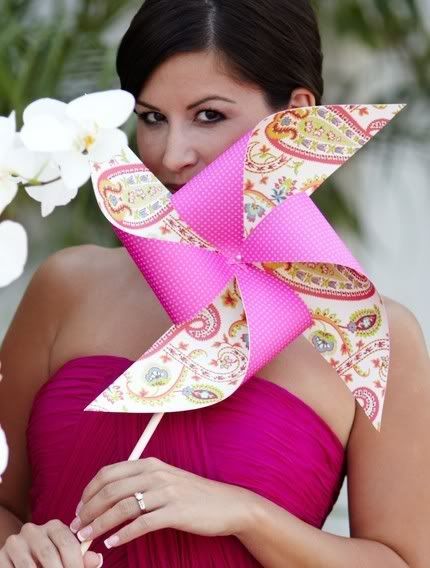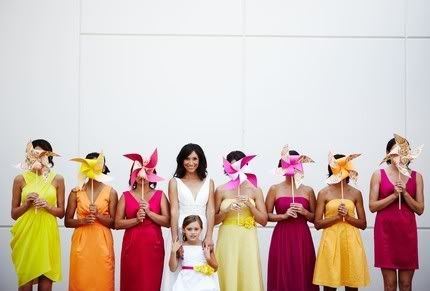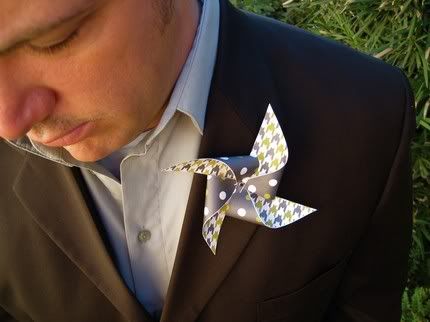 Images courtesy of Rule 42
What other great bouquet alternatives have you stumbled upon?
7 Comments