Recently, a local woman was gifted a wedding, and her story seriously touched everyone that heard about.  And, with the success of her wedding, many other wedding professionals in town have reached out to the founder of The Gifted Wedding to express their interest in donating their services to help the next couple in St. Louis.

Image courtesy of The Gifted Wedding
Some background:  The Gifted Wedding is an organization which is dedicated to giving couples who have a terminal illness, disability, or a unique financial situation, the wedding or vow renewal of their dreams.
Let me explain. Anna Jimenez married her husband nearly 15 years ago in a small courthouse ceremony. A few years ago, she was diagnosed with Lou Gehrig's disease (also known as ALS), and had expressed to her friends and family how she wished she could have had a bigger wedding with their family and friends. A friend of hers, and bridesmaid contacted several vendors in the area to see if they would be willing to donate their venues or services. She was amazed with the response that she received. It was then that Dawn Thornton founded The Gifted Wedding.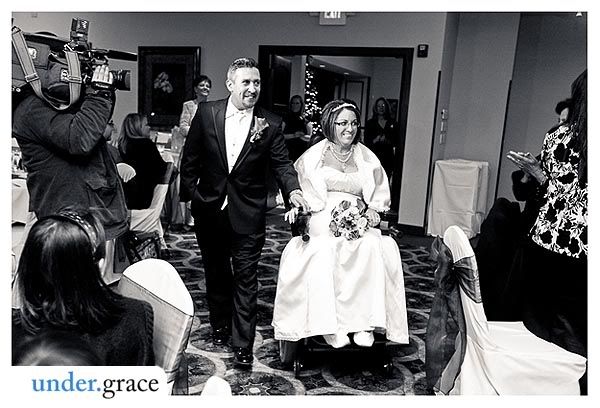 Image courtesy of Under Grace Photo
I wanted to share this with all of you, so you can begin to spread the word. Spread the word to professionals, and spread the word to family and friends who you feel may benefit from this. They are looking for their next couple. But, they also need support. Support from local vendors and support from anyone and everyone.
Visit The Gifted Wedding website to find out more information and to donate.
7 Comments