I interrupt this morning's regularly scheduled post for this woman:
This lovely blogger and new book author stopped by St. Louis last night as part of her book tour.  Ree Drummond (The Pioneer Woman) is as sweet and funny as she is on her blog.  I cannot thank her enough for making St. Louis one of the stops on her tour.  Not only does she spend a good hour answering questions from the crowd, but she makes sure everyone gets their book signed (including those that left their books behind to pick up at a later time – which literally had to be over 200 additional books).  Her demeanor is sweet, her smile infectious, and yes, she is that gorgeous in person.  Plus, she had cute t-shirts for all of the patrons there (which are quite adorable, I might add)
And, on this leg of her tour, she brought this guy:
Please pardon the blurriness – he caught me off guard because he looked right at me as I took the photo (probably thinking I'm creepy, too).  Marlboro Man even stayed and signed books, too, for any and everyone that wanted his signature.  And, yes, I had my photo taken with him, but will have to wait for Meagan to pass that one along!
What is even better? This adorable boy willingly signed books for everyone.  He happily signed is first name, and shared with us that his favorite dish of mom's is porkchops.  His little brother was running around somewhere, as well.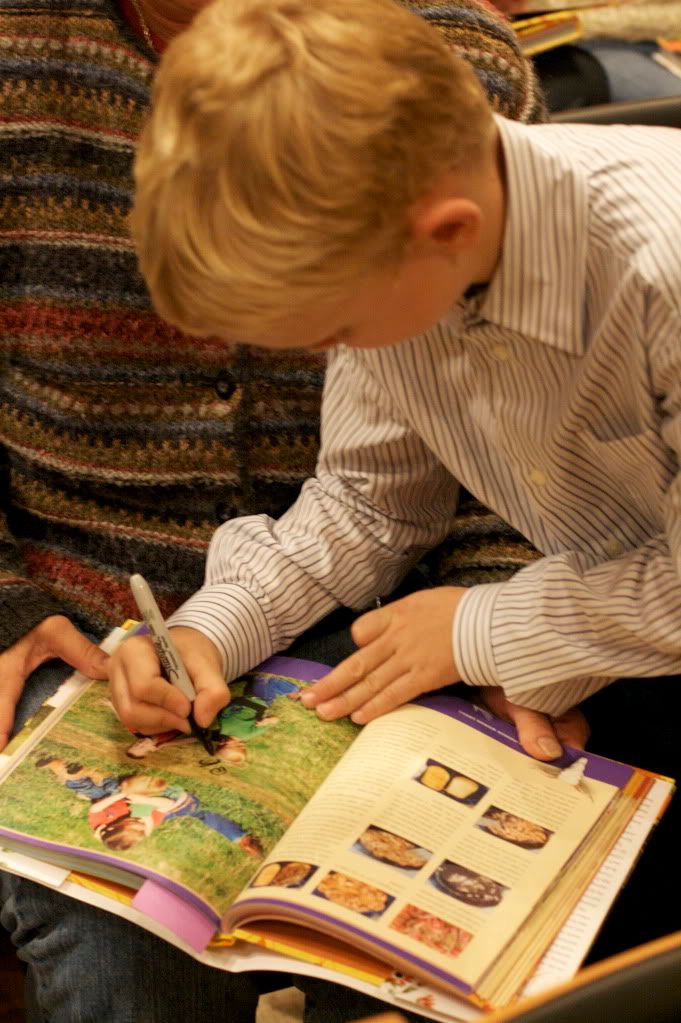 Ree even said she'd have to "check out" my blog.  So, Ree, if you're reading this (fingers crossed that she is), thanks for visiting St. Louis!  I hope you enjoyed my hometown with Marlboro Man and your boys.  I definitely appreciated your time and generosity (and have already worn the t-shirt you gave us all).  I will forever be a follower, and cannot wait for your other book!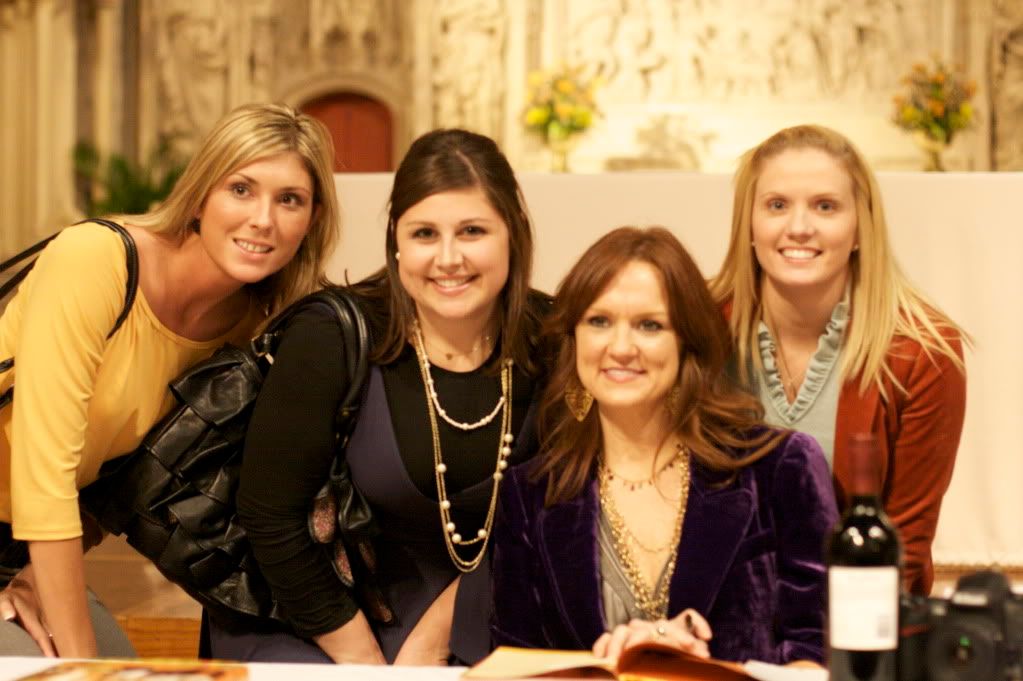 And, if you haven't already, go pick up her book.  I've already made the chili and it is delicious.  Reading the rest of her cookbook (which is filled with wonderful images and stories) makes me hungry every single time.
14 Comments