Again, me with the blog features.  Am I going overboard?
Anyway, I love this hairpiece the bride wore.  It's fun and eclectic, and would be awesome if it came in different red fabrics and a bit smaller (I'm thinking for myself here).  Might be a bit casual for our wedding, but I just love the handmade look to it and the fact that it is a bit funky!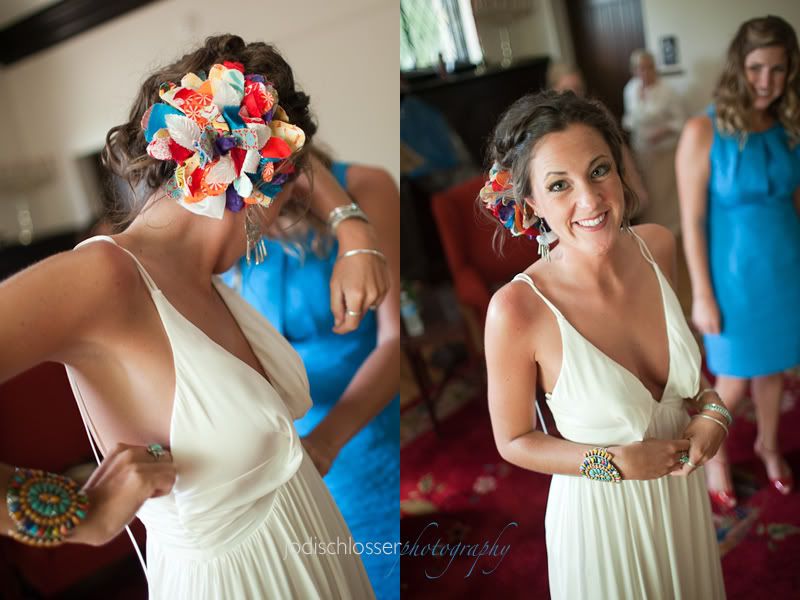 Jodi Schlosser
Plus, I think her hair looks great (I've included a photo in case you are too lazy to search for it, yeah, I'm nice like that).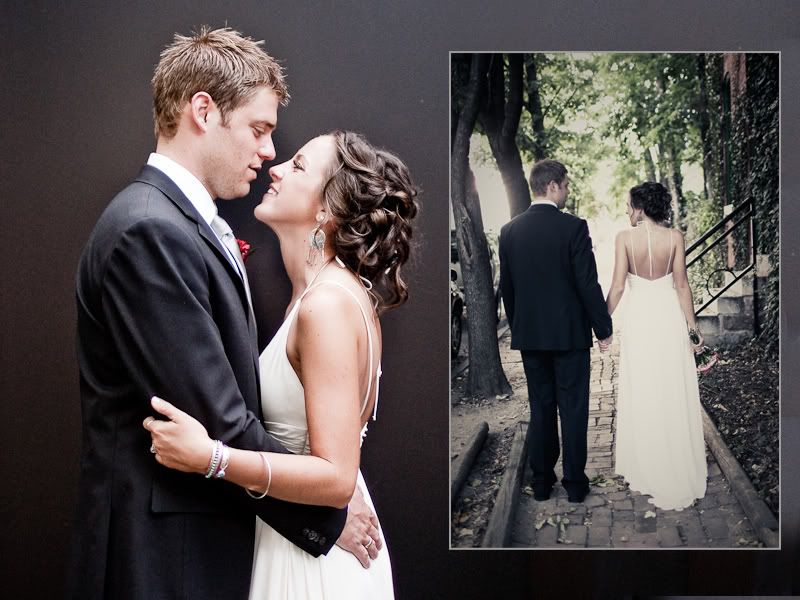 Jodi Schlosser
And, because I love beautiful photos, one more just for the hell of it.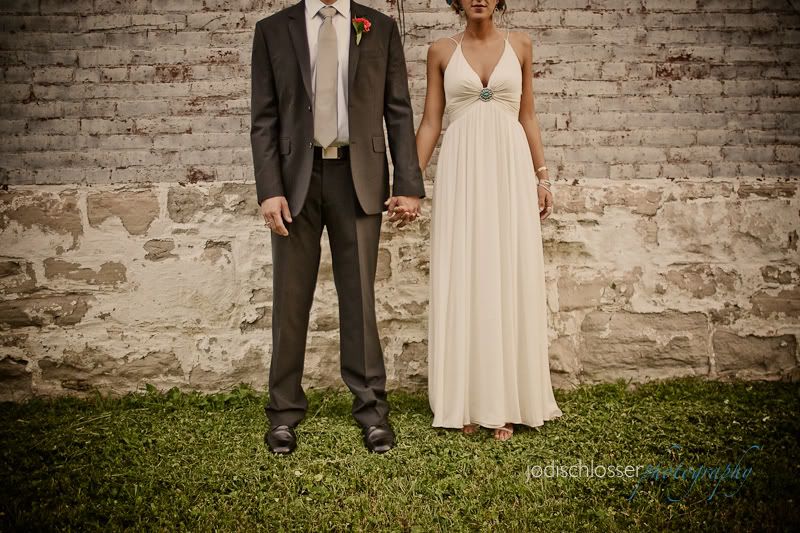 Jodi Schlosser
9 Comments